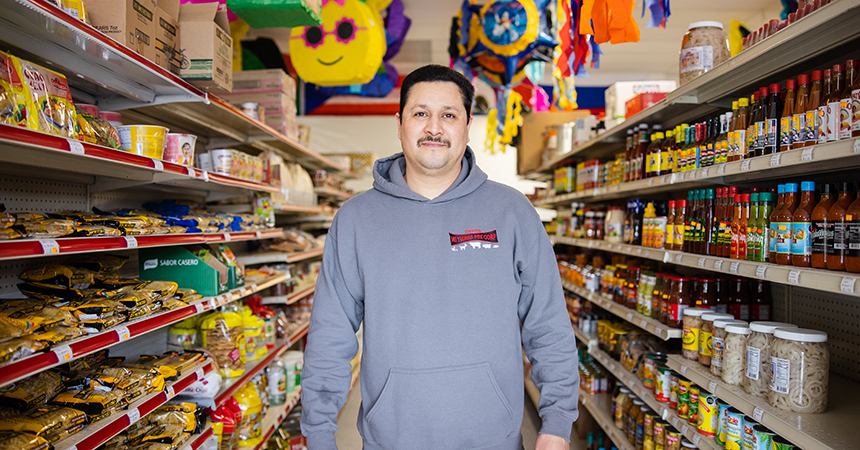 Julio Rodriguez opened his Mexican grocery, Tienda Mi Tierra, in September 2022. Located in the Rockwood neighborhood in Gresham, his store is central to a large and growing Hispanic community. However, new grocery stores can be energy-intensive and expensive. To save on costs, Rodriguez worked with the City of Gresham's Green Business Program and Energy Trust of Oregon to install new LED lighting and controls at no cost to him.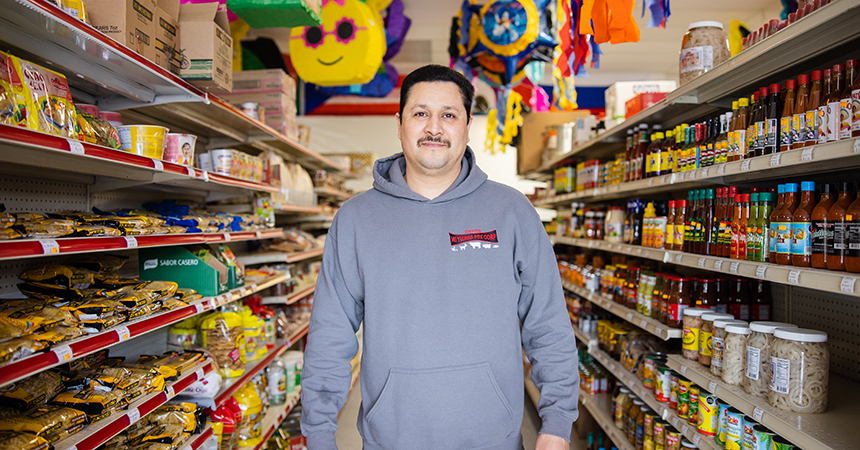 The primary purpose of the Green Business Program is to support local businesses in becoming more sustainable. Much of this work relies on door-to-door outreach and relationship building, often in collaboration with local utility provider Portland General Electric (PGE).
Gregg Hayward, Gresham's business sustainability coordinator, accompanied by Chris Walker, energy specialist at PGE and Fredy Salazar, energy advisor at Energy Trust first met Rodriguez last year during a visit to Becerras International Grocery on Burnside. Coincidentally, Rodriguez was opening the new store, and asked the group to give recommendations for the new space. After this visit, Rodriguez began the process of installing LED lighting upgrades through Energy Trust's no-cost lighting offer. Glen Phillips, another Energy Trust energy advisor, came in to do the assessment.
"The whole process was easy and simple. First, Glen assessed the store to see what our best options were, and then Gregg, Chris and Fredy all helped with the paperwork and coordinated the installation," said Rodriguez. "I am 100% satisfied with the service and help provided. If I had looked for this service elsewhere, it would have been very expensive."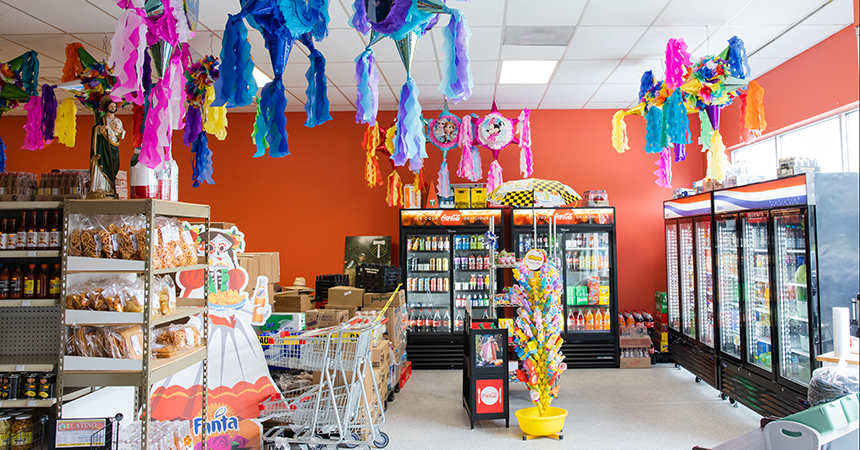 Since installing LED lighting and controls, Tienda Mi Tierra has saved 8,000 kwh of energy, or roughly $640 annually. This money can now go towards other parts of the business – Rodriguez plans on eventually adding a butcher, and a bakery.
Tienda Mi Tierra's experience is the result of an effort between the City of Gresham, Energy Trust of Oregon and PGE to reach small businesses — particularly those who historically have not had access to these types of programs.  
Gresham has a Hispanic/Latino population of 21%, more than double that of neighboring Portland. Meeting the growing needs of this population is important in not only reaching the city's goals, but creating an economy and community that works for everyone.  
"Every person deserves to have access to resources that will make their livelihoods healthier and more successful," said Hayward. "Energy Trust's no-cost lighting offer is a simple solution to reduce energy bills that we want everyone to know about. Working in collaboration with colleagues that are fluent in other languages helps us broaden our collective impact, that's why it's been great working with Energy Trust and PGE to engage our Spanish speaking community members."  
Rodriguez is grateful for the lighting upgrade and recommends it to his fellow small business owners – especially those who are just starting out like him.  
"What we've been able to save on energy has been a big help. For my fellow business owners, there is no need to think about it. It's worth it," he said. "We save money by saving energy. We all win, even the environment."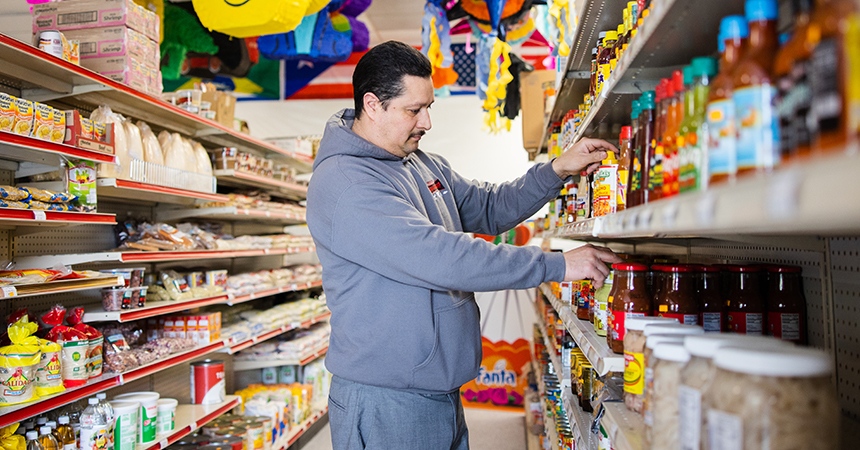 To date, Energy Trust has completed more than 800 no-cost lighting installations for eligible small businesses. See if you qualify for a no-cost lighting upgrade here, and to see a complete list of incentives, visit our instant discounts for business lighting page, commercial lighting page, multifamily lighting page or industrial lighting page. 
Questions? Give us a call at 1.800.326.2917 or send us an email at lighting@energytrust.org. Interpretation services are available at no cost for non-English speakers.