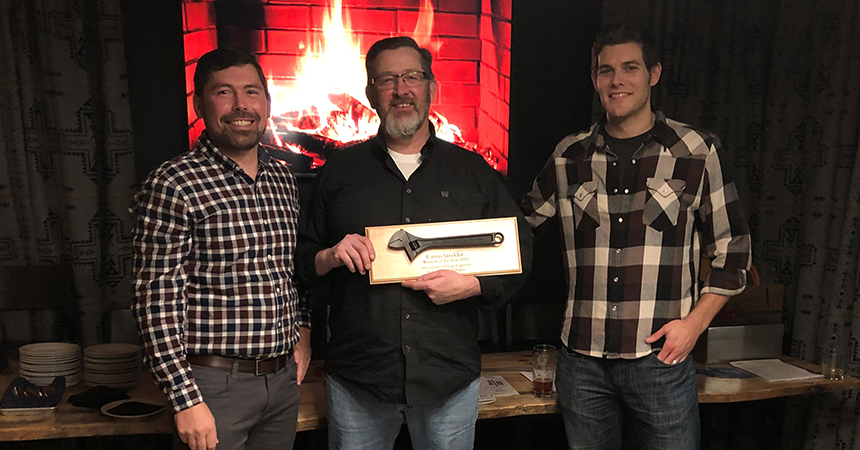 Lonny Peet (left) and Kelson Redding (right) present Curtis Steckler with the 2018 Wrench of the Year award.
The Wrench of the Year awards honor onsite facilities personnel who exemplify the spirit of hard work, responsibility and determination that resulted in the successful implementation of an energy efficiency project in 2017 or 2018. The Columbia River chapter of the Association of Energy Engineers recognized two outstanding individuals in December for their continued efforts in the implementation and success of their efficiency projects.
Energy Trust of Oregon congratulates the 2018 recipients, David Cooke from Great Western Malting and Curtis Steckler from Freres Lumber Company, for their attention to detail and hard work encouraging sustainable development in the energy industry and creating an efficient future for Oregon and beyond.
For additional information and to find out how you can nominate your colleagues for the 2019 Wrench of the Year awards, visit www.aeecrc.org/awards/.