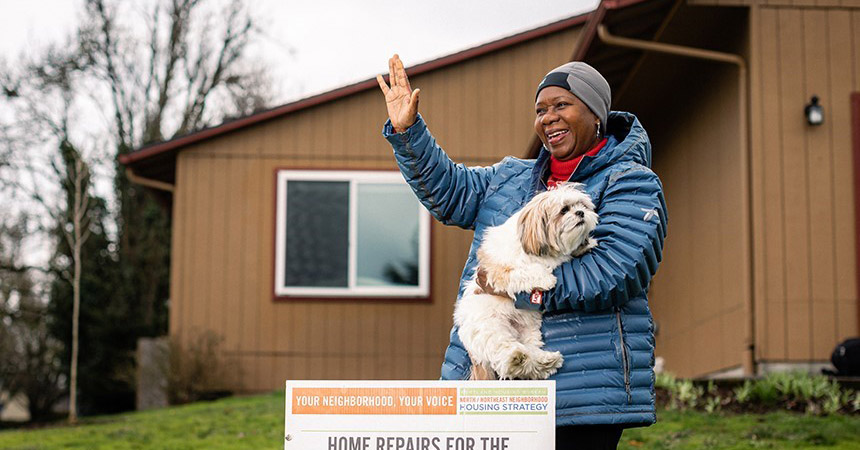 Energy insecurity, or the inability to meet basic energy needs, is more likely to be experienced by Black Americans than any other racial group in the U.S. In honor of Juneteenth, we're highlighting a local nonprofit and its direct impact on bridging gaps in energy equity for Black communities.
Often, the most effective way to make a difference in a community is by funding existing innovative programs. In Portland, the nonprofit Community Energy Project is doing essential work to support and empower Black homeowners to access clean energy resources that can reduce home energy costs.
The historic Albina neighborhood in Portland, once the heart of the city's Black community, has experienced significant changes due to decades of redlining and gentrification, leading to the displacement of many long-standing residents.
To help Black homeowners still living in the area, Community Energy Project launched an initiative with support from the Portland Clean Energy Community Benefits Fund to provide essential repairs and energy upgrades to Black-owned homes, free of charge.
This project is designed to alleviate the financial burden on these homeowners, who typically have less access to clean energy programs. Already, more than 20 Black homeowners have received assistance with upgrades such as new insulation, ductless heat pumps, heat pump water heaters, and in one instance, solar panels.
Additional funding from the Portland Housing Bureau and Energy Trust has allowed Community Energy Project to extend its reach, providing more comprehensive services to more homeowners at no cost. The expertise and solutions offered by the program support the preservation of a historic Black community in Portland.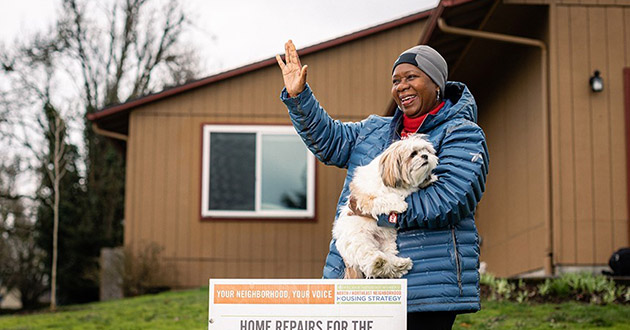 One beneficiary of Community Energy Project's program was Sammie Lewis, who ran into cooling problems when her air conditioning stopped working during one of Portland's record-breaking heat waves.
Lewis had previously connected with Community Energy Project about a decade ago for some house repairs; since then, she has been an active participant in their programs.
When Community Energy Project came out to Lewis's home, they saw an opportunity to make additional upgrades. Along with a new heat pump, they added attic and floor insulation, along with a 6.08-kilowatt rooftop solar system. This was all done at no cost, with funding from PCEF grants, Energy Trust incentives and the Portland Housing Bureau.
The solar panels and energy upgrades have nearly eliminated Lewis's energy costs. Thrilled with the changes and eager to share her experience with her community, she became a Solar Ambassador, promoting solar energy awareness among communities of color in Portland.
"I believe in solar energy. It's sustainable. I like controlling my home energy use and getting clean energy. And I believe in having a healthy environment," said Lewis.