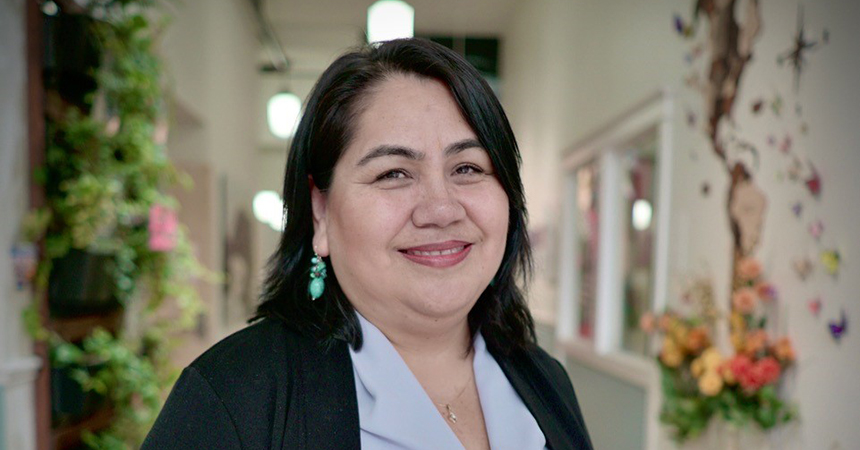 Solar is the future of clean energy, and it's time for everyone to have access to its benefits. That's why Energy Trust is working with community-based organizations in Oregon to make solar more accessible to Black, Indigenous, Latino, Asian American and Pacific Islander communities.
Maria Dolores Torres is the Advocacy and Outreach Coordinator for Adelante Mujeres, an organization dedicated to empowering Latinas and their families. She represents one of seven community-based organizations that are collaborating with Energy Trust on the Solar Ambassador pilot program.
In addition to Adelante Mujeres, representatives from African American Alliance for Homeownership, Community Energy Project, Asian Pacific American Network of Oregon, Solar Oregon, Unite Oregon (Clackamas County Chapter), and Verde will serve as educators and develop new strategies to bring the benefits of solar energy to communities of color. They will also recruit and train members of the community to serve as ambassadors in the field who will talk to friends, relatives and neighbors about the steps to going solar.
The Solar Ambassador pilot program is being developed through the Solar Energy Innovation Network, which is a U.S. Department of Energy program that helps communities develop transformative ways of adopting solar energy. Teams work together and with the National Renewable Energy Laboratory to develop their ideas in real-world contexts, yielding results that can unlock tomorrow's solar markets.
Watch the following video to learn more about Maria and the Solar Ambassadors' goal of connecting more Oregonians to clean, renewable energy.