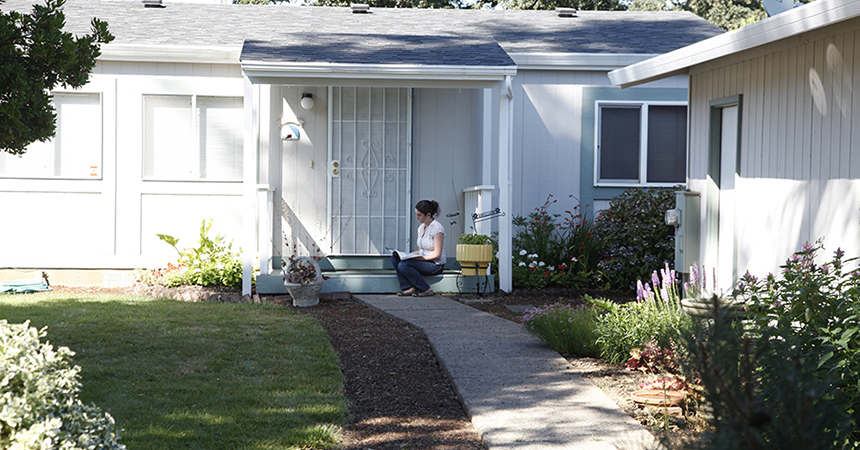 A collaboration between the nonprofit Community Action and Energy Trust is helping people in Washington County stay in their homes thanks to free home improvements and energy-efficiency upgrades.
Since 2019, Energy Trust has been working with Community Action, the community action agency serving Washington County, to fund weatherization and heating projects, combining Energy Trust incentives with Oregon Housing and Community Services funds to help each customer do more or larger improvements.
Community Action was also the first community-based organization to participate in Energy Trust's Community Partner Funding pathway, which offers higher incentives for home upgrades.
These critical energy upgrades make being at home more comfortable and affordable for households with low incomes. As COVID-19 forced people to spend more time at home, high energy bills and inefficient home heating threatened the ability of some to stay in their homes.
"We know seniors and Oregonians on lower or fixed incomes were hit harder economically during the pandemic," said Kemp Shuey, executive director of Community Action. "It's wonderful to be able to help these families and individuals, making their homes safer, more comfortable and more affordable."
The average cost to weatherize a home is about $6,000 to $7,000; larger projects like installing a new furnace or duct work can be upwards of $20,000. While Community Action receives funding from a variety of sources, funding from Energy Trust that makes these larger projects possible.
With the help of Energy Trust, Community Action was able to serve more than 200 homes last fiscal year. Some of the people Community Action has helped include fixed-income seniors who were worried about being able to remain in their homes due to high energy bills.
Energy Trust is now working to establish this funding model with other community action agencies across Oregon.
Read more about how Energy Trust is working with communities to bring benefits to more customers in the 2020 Annual Report.