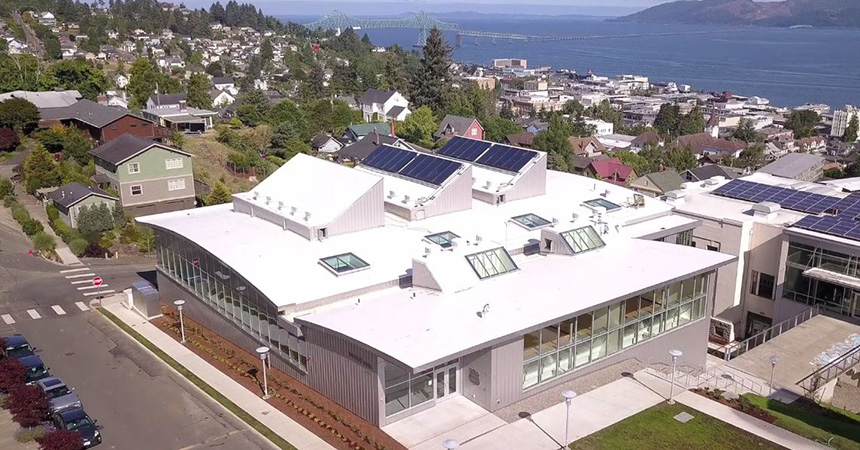 On September 19, Clatsop Community College President Chris Breitmeyer joined students, local elected officials, Astoria community members, Pacific Power, NW Natural and Energy Trust to celebrate completion of the college's renovated Patriot Hall.
When Clatsop Community College leaders called on Energy Trust, they landed on Path to Net Zero—an innovative pathway that maximizes energy-efficiency and solar potential at the outset of a building's design. Energy Trust's advanced technical assistance helped the team design smart strategies, identify today's best technologies and implement passive energy systems. The result is a building that will serve the students and the community for many more generations to come and will save $25,000 per year in energy costs—money that goes back to students and the community.
Built as Astoria High School in 1921, the college and community embarked on redeveloping the building into a gym with new classrooms, a fitness center and space for the community.
"We are proud to see Patriot Hall achieve its energy goals and help raise the bar for school construction projects around the state," said Jessica Iplicki, senior program manager at Energy Trust. "It's a great example of how a school and community can come together to reach ambitious energy-efficiency goals and build a community asset for everyone to enjoy."