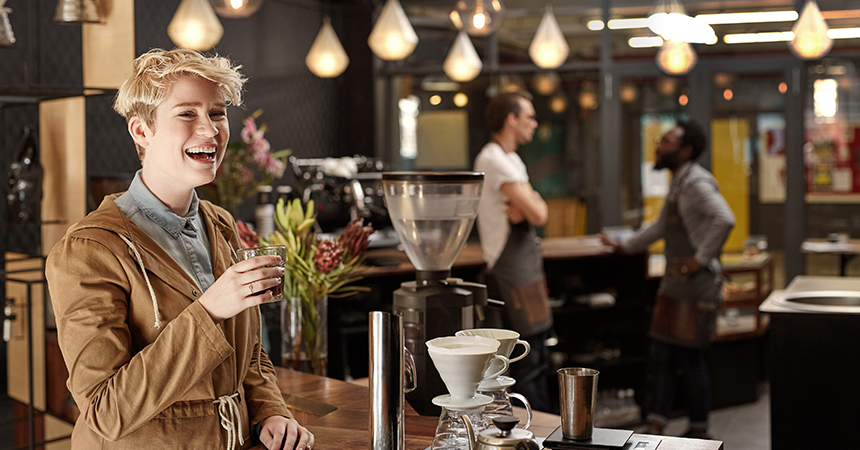 For a small business, staying competitive means making every dollar count. One of the quickest and easiest ways to stretch the budget is to replace inefficient lighting with energy-efficient lighting and controls.
Energy Trust of Oregon is working with SmartWatt Energy, Inc., to offer rebates and 0% financing for qualifying businesses that switch to energy-efficient LEDs or other lighting solutions that could lower energy costs.
Energy-efficient lighting can reduce energy use and utility costs. Upgrading to energy-saving lighting equipment can also streamline operations, enhance workplace productivity and improve employee and customer comfort. And investments in energy-efficient lighting equipment can bring a fast return, often paying for themselves in a year or less.
Savings and incentives can vary, but one Oregon laundromat had significant energy and cost savings from a recent lighting upgrade project. The owner installed LEDs to replace interior and exterior 60-watt incandescent bulbs and T12 lamps. Total project cost was about $6,500, with incentives from Energy Trust covering more than $5,200 of the costs. Thanks to the upgrades, the business expects annual savings to be more than 20,000 kWh and more than $2,000 in energy costs.
Small Business Energy Savings is available in a limited geographic area in Oregon. Call 971.252.4169 or email smallbusiness-energysavings@smartwattinc.com to learn if they are available in your area.
Energy Trust offers lighting incentives for all types and sizes of businesses. Visit our Lighting and Lighting Controls page for more information on other lighting offerings.