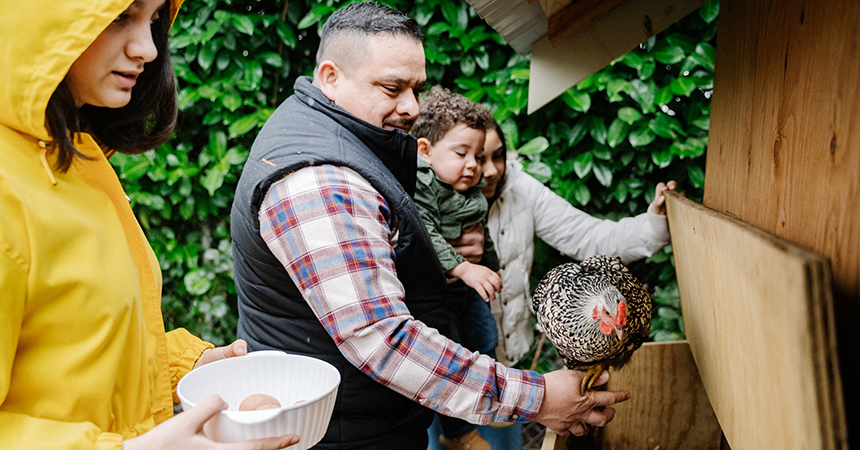 Energy Trust of Oregon released its 2020 Annual Report highlighting customer success stories and results on organizational, strategic and diversity, equity and inclusion goals.
Given the obstacles associated with the pandemic, energy efficiency and renewable energy may not have seemed like obvious priorities. But with help from more than $159 million in incentives and services from Energy Trust, 67,000 residents of Oregon and Southwest Washington were able to invest in energy efficiency and renewable energy while receiving some much-needed bill savings.
To help customers navigate through the challenges of 2020, Energy Trust quickly redesigned program offers, launched bonuses and new virtual delivery options, and pivoted outreach efforts to better meet customer needs. One example of success is partnering with 46 food banks, community action agencies and nonprofits to give away 55,000 free LEDs, bringing immediate energy benefits to customers who needed it most.
Other stories featured in the report include:
Thanks to upgrades completed in 2020, customers saved a total of $432 million on their utility bills. Since 2002, these improvements have saved 76 million annual therms of natural gas and saved and generated 956 average megawatts of electricity in Oregon—enough energy to heat 150,000 homes and power 815,000 homes.
In addition to this newly released report, Energy Trust provides a more detailed annual report to the Oregon Public Utility Commission on the organization's program activities, energy savings, renewable energy generation and financials.
Read more about all the ways Oregon and Southwest Washington residents and businesses are saving and generating energy while supporting our communities in Energy Trust's 2020 Annual Report.