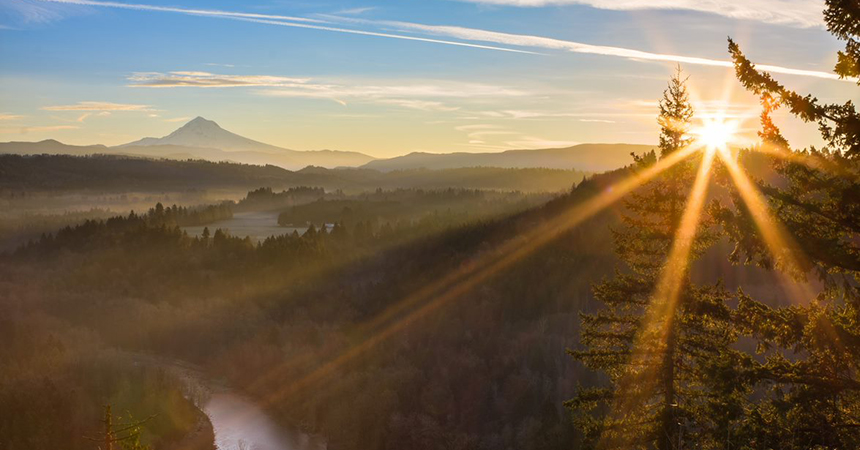 The Energy Trust Board of Directors unanimously approved Energy Trust's Amended 2021 Budget and 2021-2022 Action Plan during the May 19 board meeting.
This new budget includes higher revenues and expenditures to enable Energy Trust to achieve more electric savings in 2021. Energy Trust's organizational goals and action plans have not changed.
During the meeting, Executive Director Michael Colgrove presented a summary of the changes in the 2021 amended budget, details on funding strategies and a review of comments received during the public comment period. The approved amended budget provides $121 million in cash incentives to help utility customers invest in energy efficiency and renewable energy. These investments will result in $707 million in customer savings on energy bills over time.
The changes to the budget were driven by market conditions and the success of Energy Trust's commercial and industrial bonus incentives in 2020. The amended budget is a result of the collaboration between Energy Trust, the Oregon Public Utility Commission, PGE and Pacific Power to identify additional funding strategies while weighing costs for ratepayers.
Energy Trust's 2021 Budget and 2021-2022 Action Plan outlines how it plans to help customers take advantage of some of the lowest cost and cleanest energy available—energy efficiency and renewable power. The budget details where Energy Trust will invest utility customer funds to benefit renters, homeowners, businesses of all sizes, farms, ranches and schools across Oregon and Southwest Washington.
For more information on Energy Trust's Amended 2021 Annual Budget and 2021-2022 Action Plan, visit www.energytrust.org/budget.