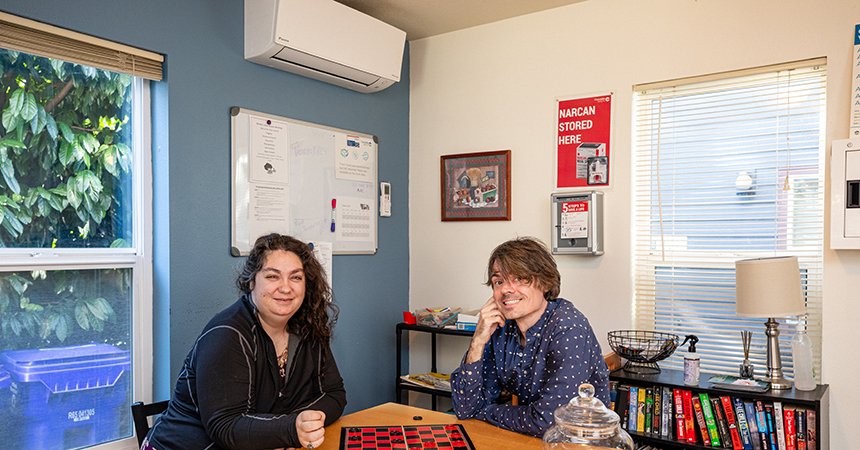 With summer heat waves becoming more frequent and extreme, Home Forward and the nonprofit group home providers who lease the houses were looking for a way to provide tenants with air conditioning. The Landlord Provided Cooling Space initiative from Energy Trust of Oregon took the heat off their budget constraints. With incentives that cover up to 100% of the cost of cooling equipment in a community space, the offer was a perfect fit for the group homes.
Home Forward operates the largest federally funded, low-income housing programs in Oregon, including a group home lease program in the Portland metro area that partners with addiction treatment, mental health and disability services organizations. These group homes are a lifeline for the residents.
"Home Forward is always trying to find ways to support people, including our nonprofit community providers who manage the homes," said Loc Le, master lease portfolio manager at Home Forward. "We lease the homes to the programs at well below market rent rates. This helps the community providers run their programs and there isn't a lot of budget left for extras."
Most of the group homes are one or two stories with around five bedrooms, each with their own bathroom, and a communal kitchen and living space.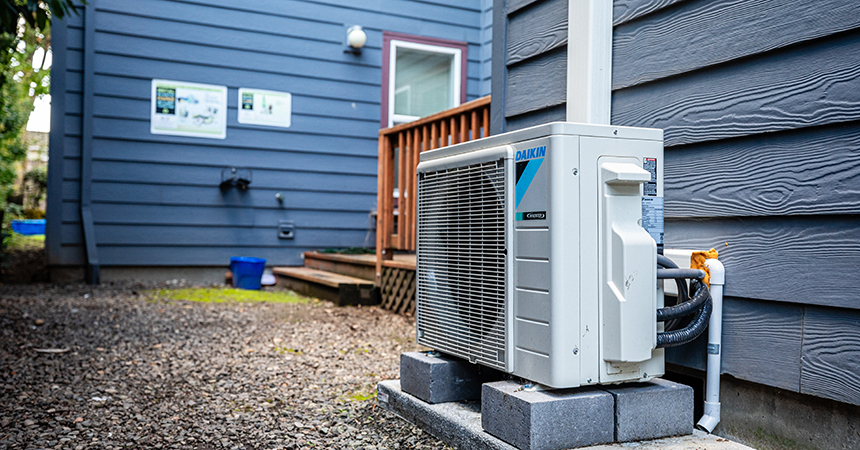 "Installing central air was out of the question for our budget and theirs," said Le. He explained that program providers had been able to help a few residents purchase portable air conditioners, but that had its own challenges. "Without dedicated circuits, the air conditioners were overloading the circuits in the house. Rewiring the houses was not in the budget either."
One of the program managers heard about the Landlord Provided Cooling Space initiative and asked Le if it was an option. After reaching out to Energy Trust, Home Forward got the green light in early 2023, and has installed cooling equipment in eight homes to date.
The Landlord Provided Cooling Space initiative is available to all property managers and owners of multifamily housing and manufactured home parks in Oregon to create onsite common-area cooling spaces for their residents. Priority properties are those that do not provide in-unit cooling and serve vulnerable populations, including affordable multifamily, senior and Tribal housing. In many cases, Energy Trust cash incentives cover the full cost of portable or non-portable equipment, such as ductless heat pumps, window or floor units and heat pumps that are installed in a common-area cooling space.
Before Home Forward purchased equipment, their contractor came out to each property and assessed the space to determine the correct cooling capacity and best placement for the unit. They also confirmed there was a dedicated circuit available. In order to qualify for the incentive, the cooling equipment needs to keep the designated space at 80°F or less during a heat wave, which typically requires more capacity than the manufacturer's recommendations.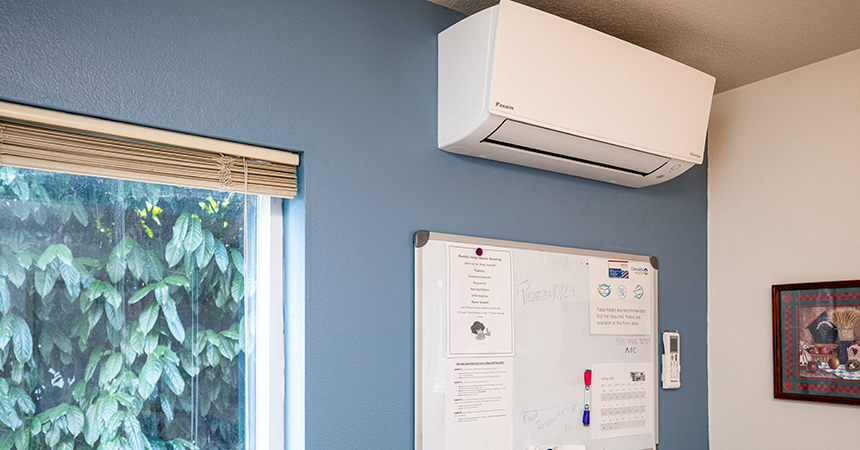 Of the eight participating homes, six installed ductless heat pumps in the common area and received incentives through the cooling space offer. The other two single-story homes serve residents with developmental disabilities, some of whom are seniors or bedridden and can't easily leave their rooms. Through a custom analysis, Energy Trust was able to provide incentives to help Home Forward install central air conditioning in those two homes.
"Serious heat waves are not going away," said Le. "Now we have a system for providing cooling at properties that serve vulnerable populations. In this case, the common areas now have AC to keep things at a comfortable temperature anytime they need it."
If you'd like to learn more about common area cooling space options and cash incentives, contact Energy Trust experts at community.cooling@energytrust.org or 1.888.889.0018.