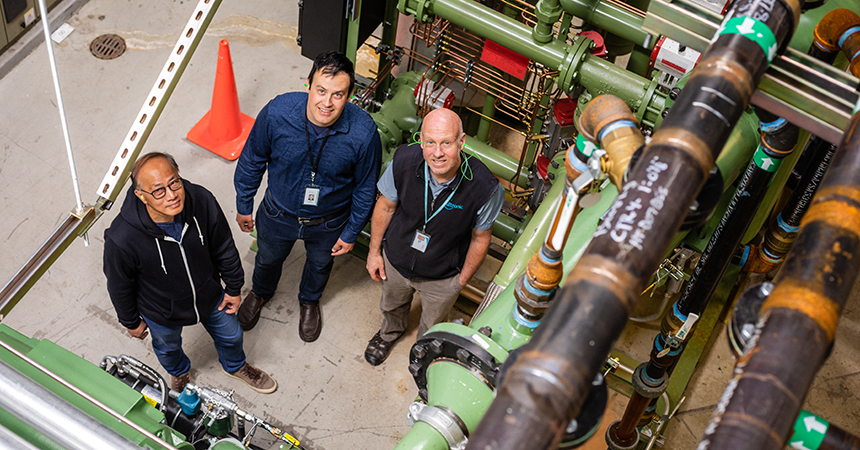 Many commercial businesses are seeking better ways to build effective energy management systems and achieve improved energy use. That's why organizations across the U.S. are engaging in Strategic Energy Management (SEM) programs to set up the processes needed to manage energy consumption at their facilities. To support SEM and provide a pathway for even deeper energy savings, the U.S. Department of Energy (DOE) developed the 50001 Ready program, which provides the framework for organizations to establish energy management systems that reinforce long-term savings.
The 50001 Ready program is a self-guided recognition program that supports the adoption of the best practices of ISO 50001 – an internationally-recognized standard for energy management systems. 50001 Ready offers robust tools, globally endorsed best practices and the opportunity for national recognition. To gain recognition, organizations must complete all 25 tasks listed in DOE's 50001 Ready Navigator tool, an online tool designed to guide organizations through all the important aspects of building an effective energy management system. Each task includes detailed guidance and introduces the technical requirements necessary to help teams accomplish the task. Organizations can view their progress in the 50001 Ready Navigator dashboard, submit energy performance data and request DOE recognition directly through the Navigator.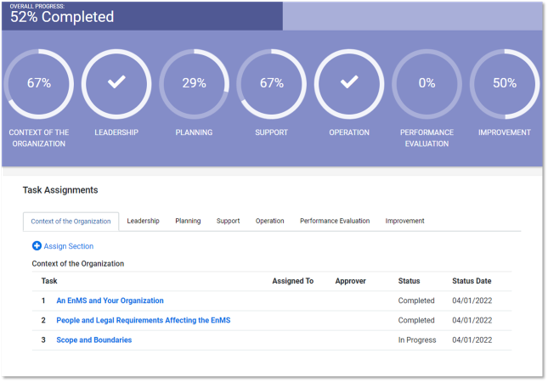 The Navigator tool can be used to complement an existing SEM program or independently. The tool provides the structure for thorough documentation allowing new staff to easily evaluate a facility's energy improvement progress and quickly pick up the energy practices in place. The 25 tasks organizations must complete to gain recognition are closely aligned with the curriculum established for many standard SEM programs. Meaning, organizations can achieve recognition and deeper energy savings based on the energy improvement goals they are already working towards, and the Navigator tool can serve as a guide to help reach those goals.
"50001 Ready and SEM accompany one another quite nicely. 50001 Ready and SEM are continuous improvement programs, with a clear strategy that supports persistent savings that are realized through reduced energy bills. Like SEM, 50001 Ready is all about organizational change with a structured approach providing a pathway to an improved energy management process." Karen Brooks, SEM Energy Coach.
As a 50001 Ready partner, Energy Trust of Oregon encourages organizations to utilize the 50001 Ready program to help achieve sustained energy savings. Our experienced energy coaches can help guide energy teams participating in Energy Trust's Commercial SEM offering through the 25 tasks required for 50001 Ready recognition.
To learn more about integrating the 50001 Ready program with your organization's existing SEM program or for more information about SEM for commercial businesses, reach out to our team at energymanagement@energytrust.org.