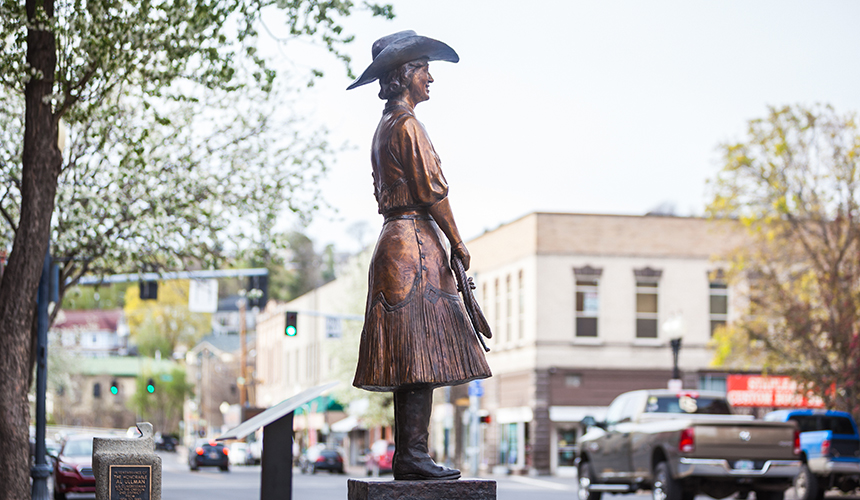 With new legislation at the federal level and increasing attention closer to home on climate change and resilience, the clean energy industry in Oregon is gearing up for a busy 2023. But it is also facing challenging market conditions that could end up affecting customers' energy-saving efforts.
Energy Trust's plans for 2023, as outlined in the annual budget and action plan, prioritize flexibility and adapting to the unfolding economic outlook.
Here are three things we're watching for this year.
Policy is driving high demand
As the impacts of climate change — including excessive heat, drought and wildfires — continue to plague Oregon communities, utility customers and stakeholders are asking for greater emphasis on resilient buildings and adaptable energy systems.
State and local policies in recent years have identified decarbonization as a priority for Oregonians. To meet rigorous greenhouse gas reduction targets, utilities are looking to energy efficiency as a key emissions reduction tool.
And at the federal level, the Inflation Reduction Act that passed last summer represents the largest ever federal investment in clean energy. Residential solar and storage tax credits have already increased, and new energy efficiency tax credits launched this month.
Combined, this is all fueling high interest and demand for clean energy, including among some new customers who are exploring for the first time ways that they could save energy, generate renewable energy and lower their utility bills.
Continued shortages could mean delays
All that demand could mean long waits. Shortages of raw materials and key equipment components have plagued supply chains since the start of the pandemic, and many manufacturers can't keep up with high demand for equipment like energy-saving heat pumps and lighting and products that rely on semi-conductor microchips.
This is exacerbated by skilled labor shortages in the construction industry, with some Energy Trust trade allies reporting they don't have the staff to keep up with demand for projects.
This is leading to longer wait times for some. For instance, the average project completion time for business lighting upgrades went from 134 days before the pandemic to 175 days in 2022. On the residential side, trade allies report months-long delays in installing heat pumps.
The risk of recession
The elephant in the room when we're talking about 2023 is the potential for a recession. Energy Trust leaders are watching market signals for this and will be prepared to react.
The good news? Energy Trust's cash incentives can make an even bigger difference to customers during hard economic times. That was the case back in 2008 and 2020, when more businesses participated in Energy Trust's low-cost offers that helped them save energy and money through operations improvements and strategic energy use.