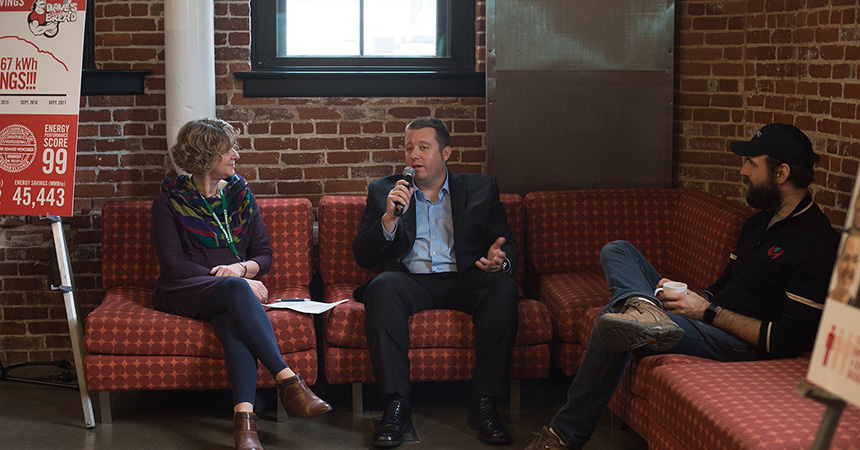 Breakfast was an important part of the day for attendees of GoGreen, the annual business sustainability conference held on October 17 in Portland. Dave's Killer Bread and Nossa Familia Coffee, two of Portland's most iconic brands, shared their energy-efficiency stories over a breakfast of whole-grain bagels, toast and delicious coffee in a session called "The Breakfast Club Special: How Coffee Roasters and Bakeries Serve Up Energy Efficiency All Day Long." Along with their great energy efficiency stories, both companies shared their work around social equity, also a focus of GoGreen. Dave's Killer Bread and Nossa Familia are seeking to show that environmental, social and financial sustainability are compatible goals.
Rob Hoos, Nossa Familia's Director of Coffee, detailed the recent upgrade to a larger Loring coffee roaster that uses significantly less natural gas per pound of coffee roasted than a typical roaster of comparable size. Compared to a traditional roaster and afterburner configuration, the new energy efficient model will use 76 percent less energy while controlling emissions without the need for an afterburner. Roasting coffee requires a lot of heat and produces volatile organic compounds that must be burned off before the air is vented outside. Nossa Familia worked closely with Energy Trust of Oregon to study the energy savings potential of the roaster. This analysis estimated annual savings of nearly $50,000 every year on natural gas and a cash incentive of about $40,000. "We need to maintain a temperature of about 400 degree Fahrenheit to roast our coffee," said Hoos. "The new roaster actually recirculates the heat from the roasting process."
Nossa Familia's company values are fundamental to the company's business practices and success. The company started by importing coffee beans from founder Augusto Carneiro's family farm in Brazil. As they grew they began purchasing from coffee growers from around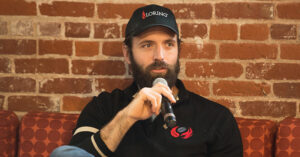 the world, helping them develop their businesses and produce quality coffee beans at a fair price for all parties. "We've been known to negotiate the price of coffee up," said Hoos. "Even though the farmers we work with outside of Brazil aren't blood relatives, we work hard to treat them like family with fair practices, direct communication and mutual support." Over the years Nossa Familia has helped growers with funding to pay for organic certifications, connected farmers with companies that set up solar energy systems and even helped one farmer build a full kitchen to prepare meals for their workers.
In 2016, Nossa Familia became a Certified B Corporation, the first coffee roaster in Oregon to achieve this distinction.
At Dave's Killer Bread, baking and packaging organic and non-GMO bread and bagels requires a lot of energy – and a lot of creative thinking to get more from their energy. "The mission of the company has always been about doing the right thing," said David Hedrick, Director of Continuous Improvement/ESS.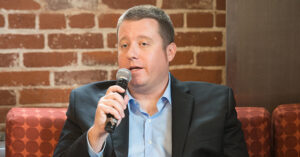 "We have a holistic approach to being an organic company. Everyone needs food and we want to provide that in an efficient way."
Dave's Killer Bread is starting to rack up big energy savings through Energy Trust's Strategic Energy Management (SEM) initiative. Dave's reduced energy use by more than 3 percent in 2016 and is on track to meet or exceed that goal in 2017 through Continuous SEM as the team digs deeper to find more savings. The team has also begun applying the same tracking methodologies they use for energy to other waste streams, including water and recycling.
Besides lowering their local environmental impact, Hedrick and the energy team have been training colleagues at other bakeries owned by parent-company Flowers Foods on implementing energy-efficiency practices at their own plants and cultivating a supply chain of organic ingredients.
Employee engagement is a central feature of SEM and that's a great fit for Dave's. But it isn't just about saving energy. Empowering employees, called partners, to promote good ideas from the production floor is a hallmark of the company's culture. Many in Oregon are familiar with Dave's story – 1/3 of their employees have been previously incarcerated, including founder Dave Dahl. The company operates under the belief that "everyone starts with a clean record" on the floor. Many of the bakery's supervisors and managers have been promoted from within, and the company's Second Chance Foundation has helped many people turn their lives around.
In addition to their values around social equity, Dave's Killer Bread also works with the farmers who grow their wheat and other grains in Montana and elsewhere in the West to ensure that their products are 100 percent organic and Non-GMO.
Check out the full program from GoGreen Portland conference in 2017.