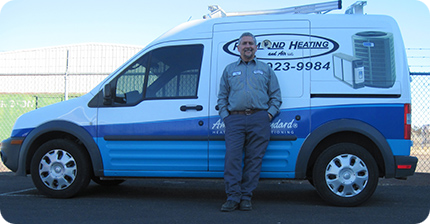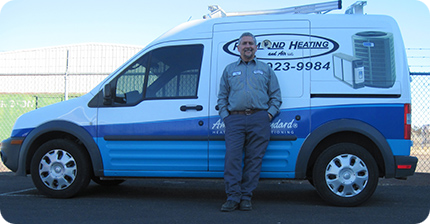 Redmond Heating and Air LLC has served central Oregon residential and multifamily customers since 1999, and has been an Energy Trust trade ally contractor since 2002. With six employees, the family-owned business specializes in duct sealing and repair, air and duct cleaning, ductless heat pump installation and repair, gas unit heaters, tankless water heaters and furnace and air conditioning installation.
The small business mainly provides residential services, yet also works on commercial projects, including a recently upgraded 40-unit apartment complex in Redmond. The project included installation of new heat pumps to help renters save energy and money while increasing the comfort of their homes.
Redmond Heating and Air joined the Energy Trust Trade Ally Network to provide customers Energy Trust incentives, which have had a big impact on sales. "Energy Trust incentives are helpful in bringing in customers," said Joe Curci, owner (pictured). "They are always mentioned in the sale of our products and services."
Find out more about Redmond Heating and Air.