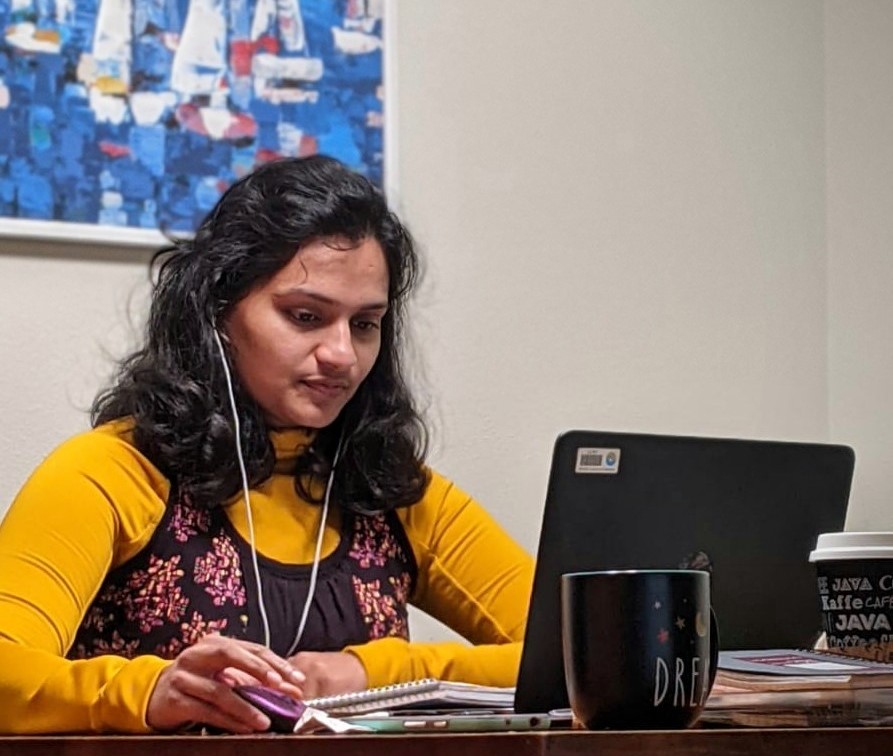 Energy Trust of Oregon's Strategic Energy Management (SEM) program provides organizations the opportunity and resources to prioritize and meet their energy efficiency goals. Through SEM, organizations evaluate their energy usage by conducting walk throughs with engineers and sustainability professionals to identify unique opportunities for maximizing energy efficiency. SEM interns, like Meryl Jacob, assist their organizations in practicing better energy management habits by monitoring occupant behavior, modifying organizational policies and tracking energy consumption.
Jacob, who holds a master's degree in civil and environmental engineering from Carnegie Mellon University, worked with Oregon's Washington County—an organization with over 1,000 employees and 40 buildings across its jurisdiction. The county began participating in the SEM program to help lower energy costs at buildings with high energy use by leveraging tools and guidance provided by Energy Trust. Jacob's responsibilities included regular tracking and analysis of building energy usage as well as coordinating multiple projects that would allow the county to maximize its energy efficiency moving forward.
For Jacob, the SEM internship provided her with the opportunity to further hone the skills she acquired in school and in her previous professional role. Jacob, who grew up in India, relocated to the United States to pursue her master's degree and then returned to her place of birth to begin her career in the sanitation and green buildings sector. She then found her way back to the U.S., landing in Portland, Oregon in 2019. Not long after, Jacob found the SEM internship opportunity while job searching and decided it was a promising next step in her career path. Jacob shared that the internship helped her learn more about energy efficiency standards and practices in the U.S. in comparison to practices in India. The SEM internship further solidified Jacob's desire to build a career in energy and sustainability.
Her favorite project was updating the county's energy policy.
"I was given the flexibility to think of new ways to improve the policy document. In addition to what the existing policy contains, the updated policy addresses transportation, renewable energy, climate adaptation, and mitigation,"
– Meryl Jacob.
"I was inspired to see how the sustainability team at Washington County was always looking for ways to learn and educate themselves while also encouraging fellow employees through informational posts, activities and trainings," Jacob said. "I was also excited to see how Energy Trust was always willing to step in and help meet the county's goals." Jacob is excited to take the next step in her career with hopes of securing a full-time position within the building performance industry.
Visit www.energytrust.org/commercialSEM to learn more about how your organization can participate in the SEM program and achieve long-term energy savings.