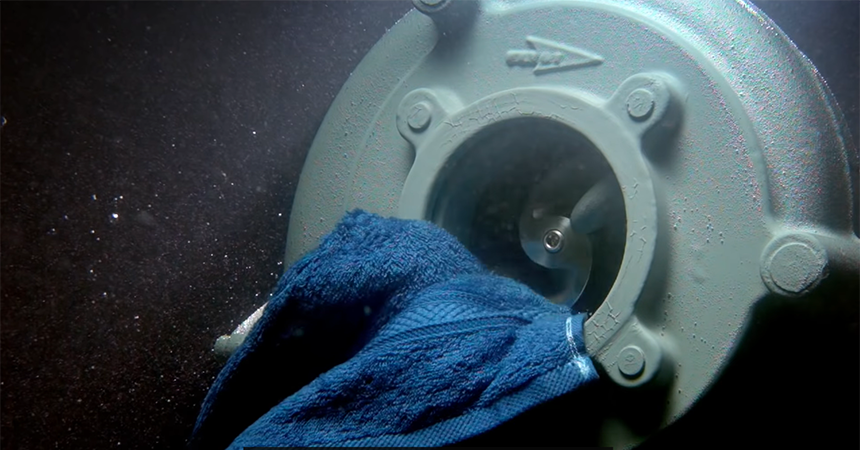 Disposable wipes and other non-dispersible solids have put the squeeze on municipal and industrial wastewater facilities. To decrease the likelihood of clogged pump stations, pumps are often oversized and operators run them at full speed, cycling them on and off to alleviate ragging. This practice drives up energy costs, causes pumps to lose capacity over time, and all too often doesn't work—leaving operators with costly repairs.
Energy Trust now offers a solution to this by providing technical assistance and cash incentives to help you install more efficient, self-cleaning wastewater pumping systems. These systems can cut energy costs at individual pump stations by an estimated 20% and up to 50%. Eligible systems include:
Upgrading to self-cleaning pumps, such as those with non-clog impellers and moveable impeller positioning
Installing variable frequency drives (VFDs), which deliver extra power when needed and allow pumps to run in reverse
Adding advanced controls capable of detecting ragging and automatic de-clogging
Cash incentives are based on estimated energy savings and calculated at $0.38 per kilowatt-hour, up to 70% of the eligible project cost.
The City of Klamath Falls is already taking advantage of this new offer. "We will soon install our second self-cleaning pumping system and plan to install four more in the coming years," said Ryan Badker, wastewater collections supervisor. "These systems are so much more energy-efficient and dependable. Energy Trust's cash incentives definitely help make the upgrades pencil out."
Our skilled energy professionals can help you decide if self-cleaning pumps make sense for your existing systems or new pump stations. To learn more, visit www.energytrust.org/industry-pumps or call Energy Trust at 503.928.3154 or email streamlinedindustrial@energytrust.org.