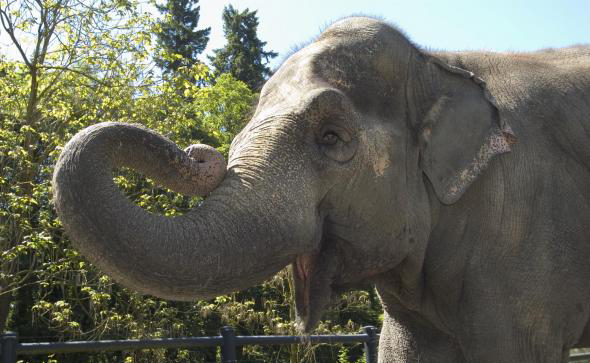 "There are overarching sustainability goals," said Emily Dawson, project architect at SRG Partnership. "One of the fun things about doing the Elephant Lands project has been putting in some of the infrastructure that will affect the whole zoo campus."
With more than 60 years of experience in elephant research and science-based care, the Oregon Zoo recently unveiled a new habitat that honors the needs of this beautiful and majestic animal. Along with its eye-catching occupants, the 6-acre Elephant Lands habitat also boasts a bevy of innovative features designed for sustainability and energy efficiency.
Check out the slideshow for an inside look at Elephant Lands, and see how Energy Trust played a key role in this unique project.