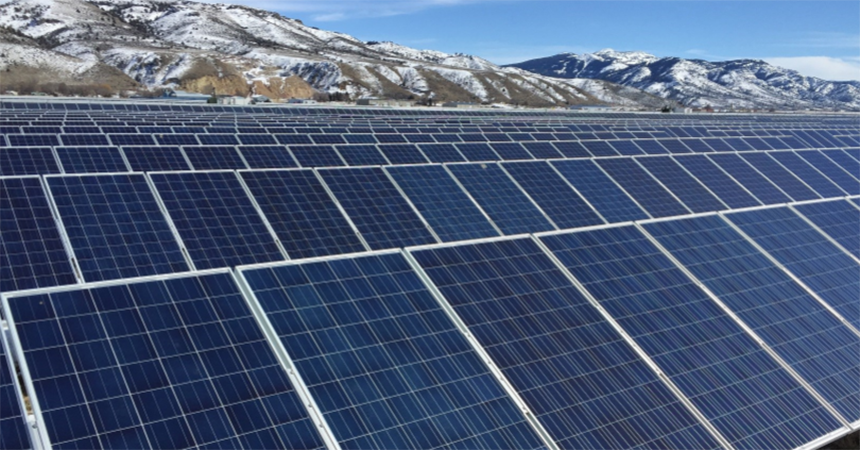 Photo courtesy of Oregon Department of Energy
This November, the Oregon Department of Energy released its Biennial Energy Report, detailing Oregon's electricity-generating resources, comparisons of how the state's energy use tracks with population, and economic indicators and recommendations for the future energy landscape. The report, a clearinghouse of Oregon-focused energy information, is the product of legislation passed in 2017 that modernized the department's energy reporting responsibilities to better serve Oregonians.
The report shows how Oregon is on a path toward transitioning to a cleaner, more efficient and low-carbon future. For example, despite a growing population and economy, Oregon has experienced a 12.5 percent decrease in energy use since 2000. Oregon's long-standing energy and climate leadership has positioned our state well," said ODOE Director Janine Benner. "Energy is a fast-moving area, and this report is designed to highlight Oregon's progress, like our success integrating renewable energy and implementing energy efficiency strategies, while also identifying the opportunities and challenges a changing energy landscape brings to the state."
Energy Trust of Oregon has been part of the state's evolving energy journey since 2002, helping people and businesses transform more than 700,000 homes and buildings with clean energy improvements. As a result, Energy Trust has helped customers save $3.2 billion on utility bills, added $6.3 billion to the economy and avoided 22.8 million tons of carbon dioxide into the atmosphere. Energy Trust's programs are available to 1.6 million utility customers of  Portland General Electric, Pacific Power, NW Natural, Cascade Natural Gas and Avista, representing 74 percent of Oregon electricity customers and nearly all of the natural gas customers in Oregon. Serving the majority of the state's energy consumers, Energy Trust considers the 2018 Biennial Energy Report a vital step in understanding the changing energy landscape in Oregon.
The updated statewide energy report highlights current energy opportunities driven by growing demand from consumers for cleaner energy, forecasted population growth, and emerging technologies. This report also informs local, state, and regional energy policy development, energy planning and investments. ODOE will work with stakeholders over the next two years on filling in gaps in data and will continue building out a special section of the ODOE website where Oregonians can access and download information from the energy report.
For more information, explore the full interactive report at energyinfo.oregon.gov/ber.