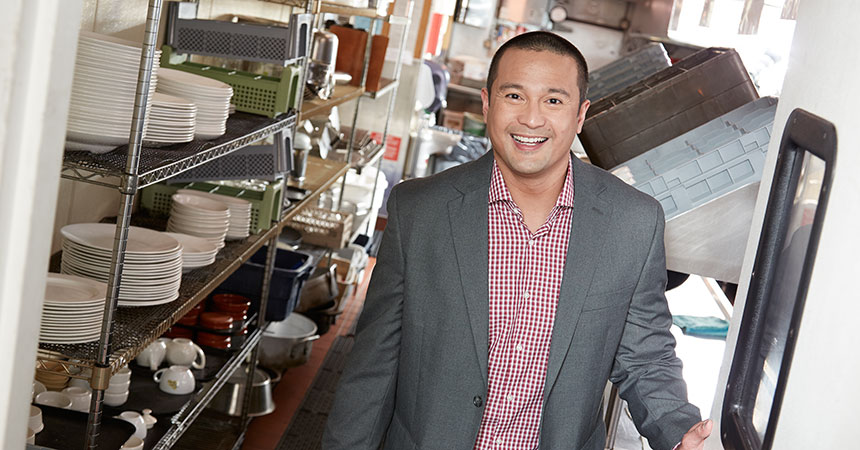 In 2013, Energy Trust of Oregon invested $129 million to help utility customers of Portland General Electric, Pacific Power, NW Natural and Cascade Natural Gas conserve energy, generate renewable power and save $309 million on their energy bills.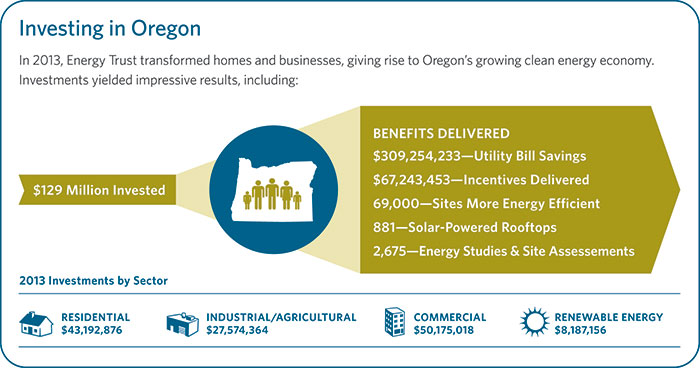 Those bill savings also strengthened Oregon's economy by expanding purchasing power and creating jobs, higher wages and new business income.
"When customers have lower energy bills, it frees up resources that flow into the economy," said Debbie Kitchin, president of the board of directors, Energy Trust. "Since 2002, Energy Trust has added $3 billion to Oregon's economy, including $930 million in wages, $180 million in small business income and 2,500 jobs lasting a decade."
Learn more about how our investments accelerate economic benefits for the state on our 2013 annual report website.