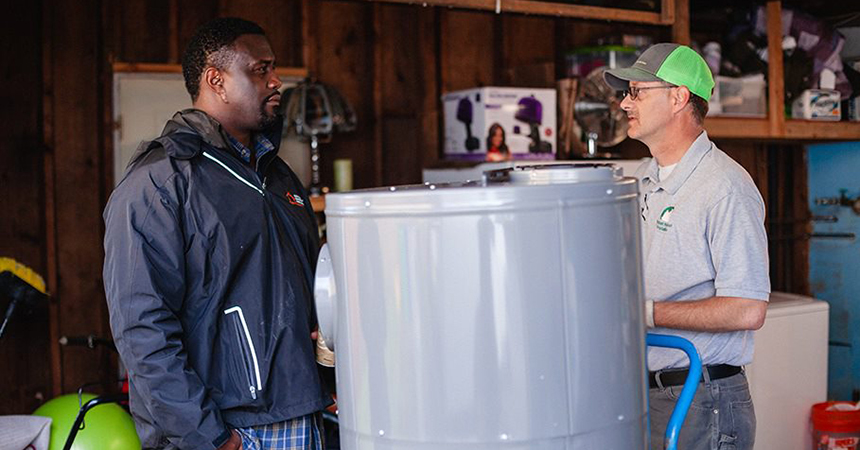 With so many people facing financial uncertainty and seeing their energy costs increase while they spend more time at home due to the pandemic, it's important to connect residents with help to make home repairs and weatherization improvements that can immediately lower their energy bills.
Energy Trust and the National Association of Minority Contractors-Oregon hosted an online resource fair January 19 to connect people of color in the Portland area with resources available to help them save energy at home, plus information on affordable pathways to homeownership and training in the construction trades.
The event, hosted in collaboration with Portland Housing Bureau, brought together groups that offer related or complementary resources to create a one-stop shop of valuable information. Reaching people of color is especially important since they are more likely to face high energy burdens, less likely to own their own home and are underrepresented in the construction trades.
Community Energy Project and Energy Trust presented low- and no-cost energy savings tips, along with information on Energy Trust cash incentive offers for residents and businesses.
Representatives from African American Alliance for Homeownership, Portland Community Reinvestment Initiatives, Native American Youth and Family Center, and Portland Housing Bureau spoke about their programs for down payment assistance, home repair support, housing retention and counseling support for new homebuyers.
Another panel highlighted pre-apprenticeship programs offered by Constructing Hope, Oregon Tradeswomen, Portland YouthBuilders, Earth Advantage and the Portland Opportunities Industrialization Center. These programs—including ones targeted at women, people of color and people who were previously incarcerated—can lead to good paying, in-demand jobs in the construction trades.