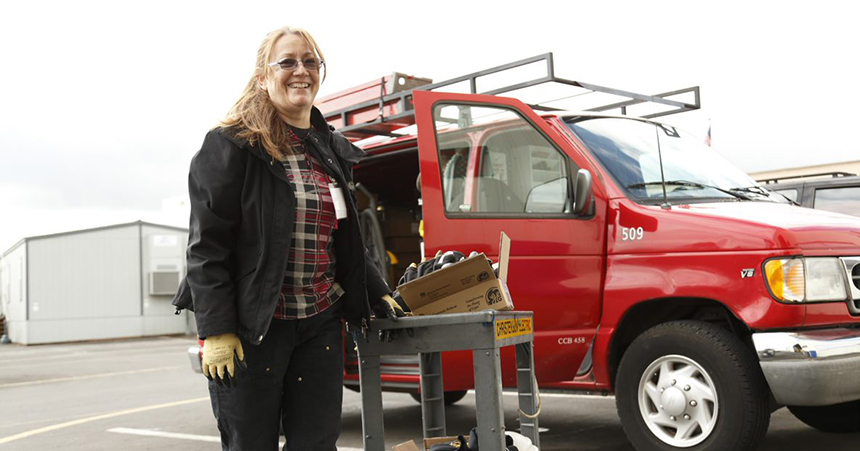 As building construction in Oregon becomes more energy efficient—thanks to consumer demand, code advancements and public investments in energy efficiency and renewable energy—the state will need more skilled green construction workers.
Unfortunately, many groups are unrepresented in the trade. According to the 2020 U.S. Energy & Employment Report, 77% of workers in the energy efficiency sector are white and 75% are men. And we know lack of representation can affect who benefits from energy efficiency and renewable energy.
That's why Energy Trust is helping fund scholarships for Earth Advantage's Sustainable Homes Professional online training for historically marginalized or underserved groups, including Black, Indigenous and people of color, women, trans and gender diverse individuals and rural community members.
The self-paced online training program provides participants with skills and expertise in residential green construction. Participants learn building and design best practices and have the opportunity to earn Earth Advantage's Sustainable Homes Professional credential.
Fifteen full-tuition scholarships worth $600 each were awarded in December for the training program this month.
Training like this benefits not just workers but also the people who hire them and all utility customers looking to save energy: According to the National Renewable Laboratory, a lack of effective training and credential pathways can lead to improper installation, distrust in efficiency technology and up to 30% wasted energy.
Most construction jobs do not require a college degree and typically pay about 45% more than the statewide median for all industries, according to the Oregon Employment Department.