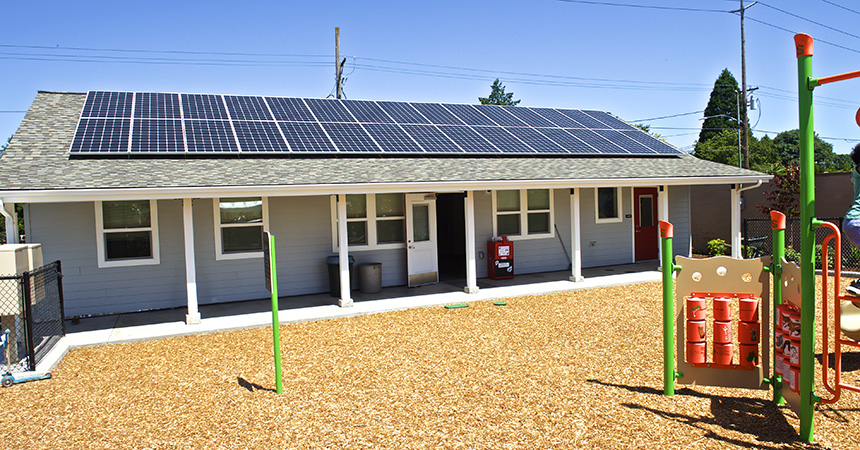 Community-based organizations across the state are hard at work developing new ways to help low-and moderate-income communities benefit from solar energy. These communities often face barriers to install solar, such as limited access to financial resources, high up-front costs and living in a rented home or apartment.
In 2019, Energy Trust awarded $81,600 in solar innovation grants to community-based organizations to help them build capacity to develop community-centric program models that address these limitations and make solar technology accessible.
Already four of the eight organizations that received grants have made significant progress on their projects, while several of the remaining recipients will progress early in 2020 following the launch of Oregon's Community Solar Program.
Other organizations advancing their projects this year are African American Alliance for Homeownership, Mid-Columbia Economic Development District, Solar for All and Sustainable Northwest.
The results of these innovative projects won't be limited to the communities they're being developed in. The models created by these organizations may be replicated and leveraged by others in the future to expand the benefits of solar across Oregon. Energy Trust will continue to follow the journey of each grant recipient to help them reach milestones—and eventually use these learnings to create new pathways to bring solar technology within reach for low- and moderate-income customers.