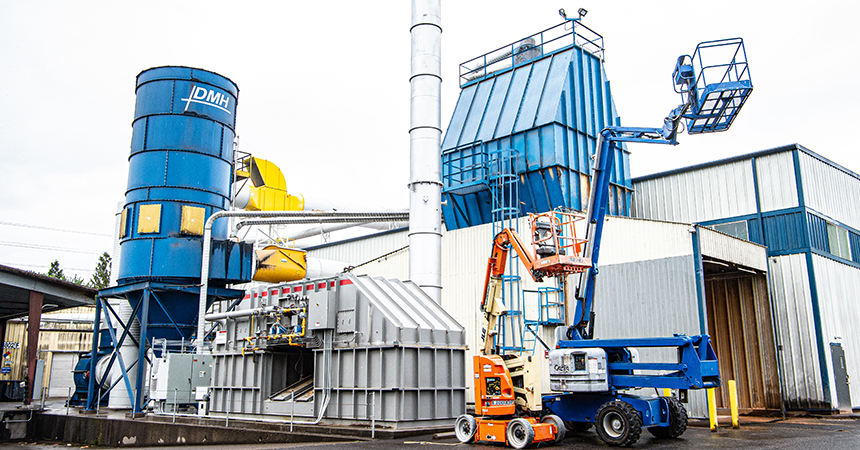 Improving air balance within its production facility, and enhancing climate control for employees, were the chief goals of DMH Inc.'s investment in a custom heat recovery system.
The Forest Grove-based hardwood products manufacturer makes wood cabinets and countertops for manufactured housing and recreational vehicles. Powered by natural gas and electricity, their operation includes 200,000 square feet of production facilities. Mills, planers, and sanders located throughout the plant create wood dust and particulates that are captured by a dust collection system. Air exhausted from the system was replaced with outside air heated by two make-up air units.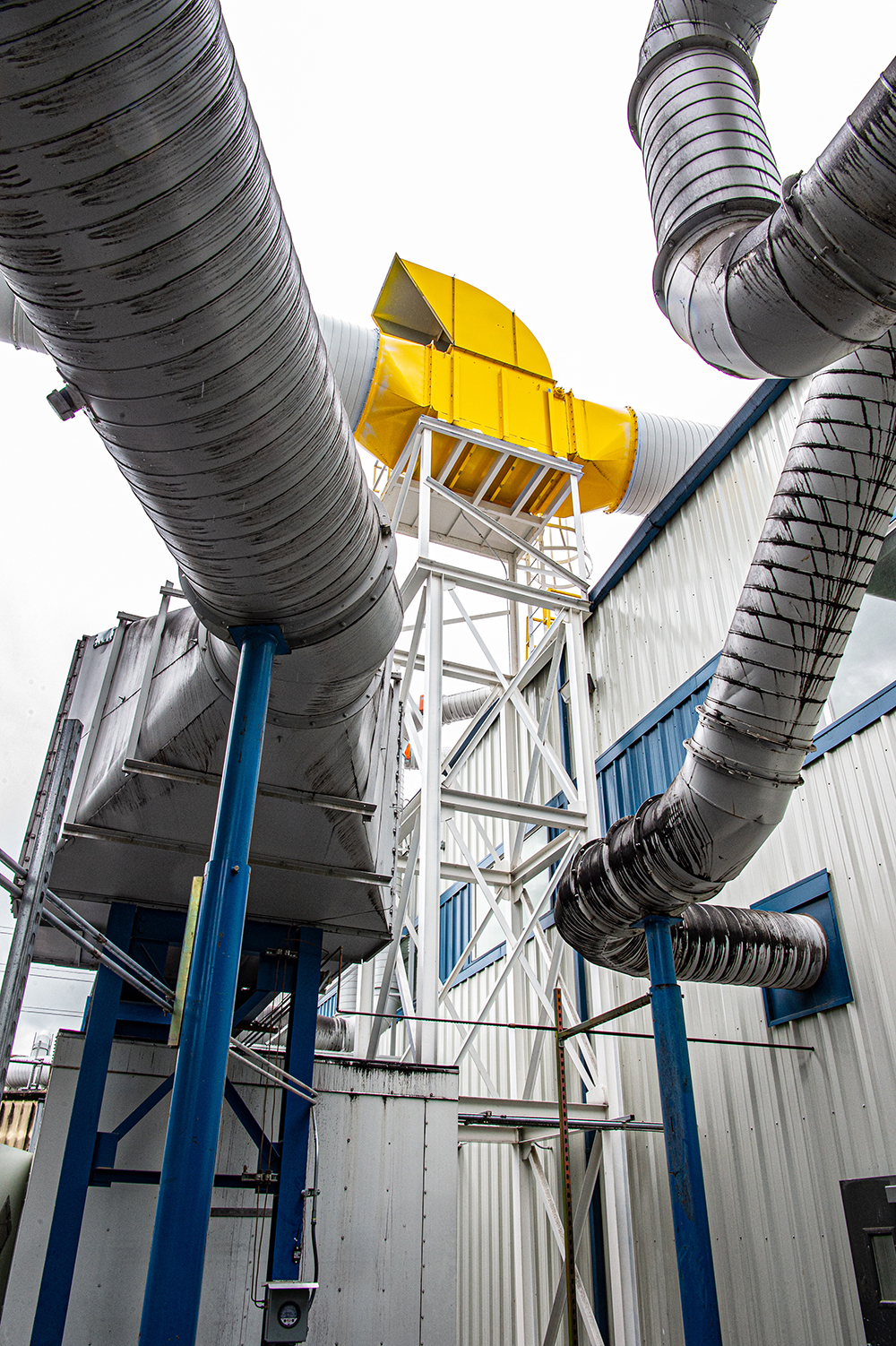 Even with the air units running at full capacity, Erik Karn, maintenance and facilities manager, DMH, observed an imbalance in the building's air pressure. Negative air pressure inside the facility was causing doors to slam, drafty conditions, and inconsistent interior temperatures. Employees would prop open exterior doors to compensate, increasing the need for heating in the cold weather months.
DMH had worked with Energy Trust on a previous project to install a regenerative thermal oxidizer, which cleans volatile organic compounds from industrial exhaust. Satisfied with this first project, DMH turned to Energy Trust again for help with their new challenge.
Energy Trust conducted a study of their system to explore the most effective way of returning air to the facility. A unique new system was installed that returns filtered, conditioned dust collected air back into the building safely. By returning the dust collection air, DMH was able to turn off one of its make-up air units and turn down the second unit by 50%, improving internal air pressure and reducing energy needed to heat the building.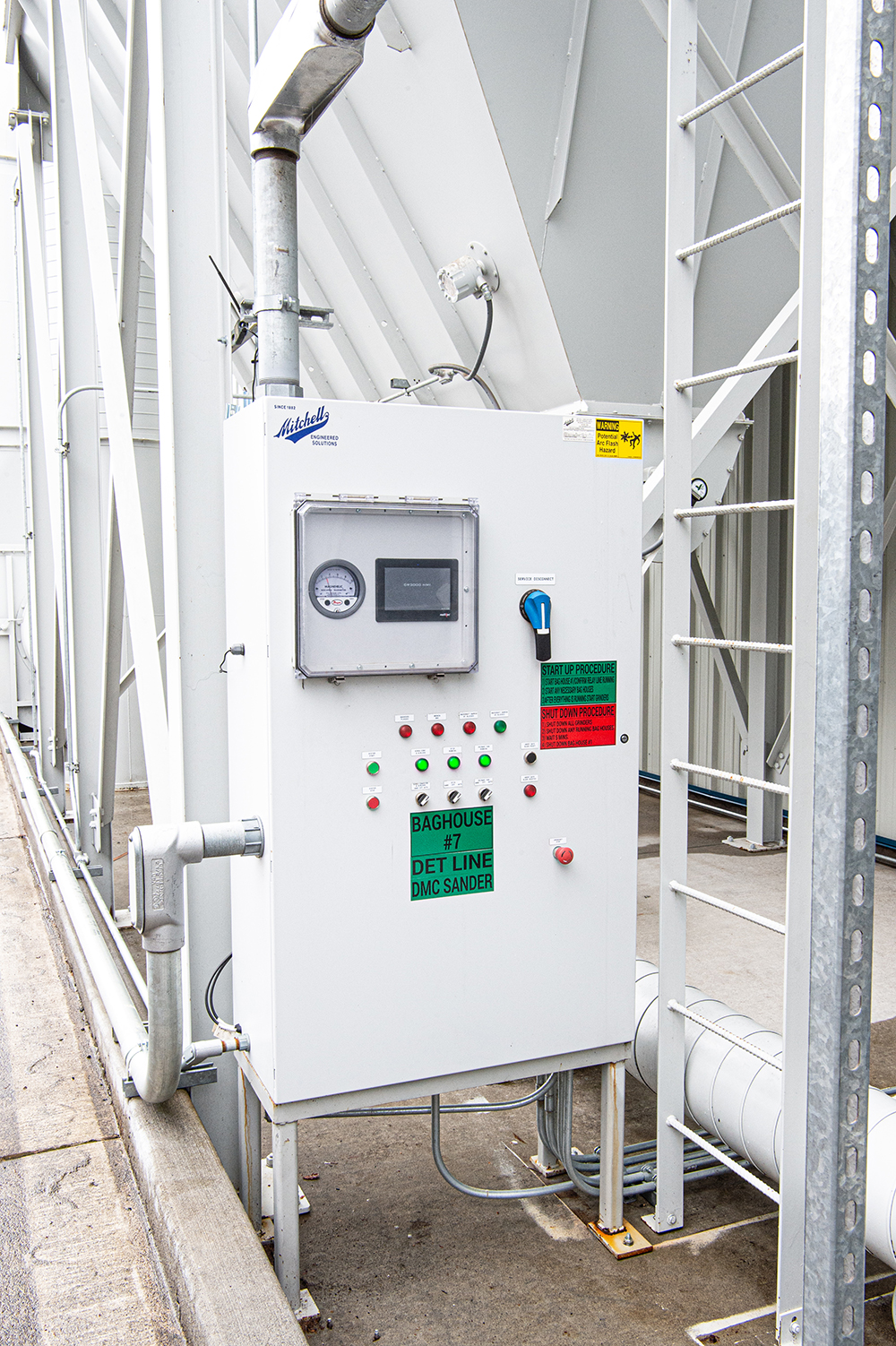 "Reducing energy use was not our first goal, but it is an important result," said Karn. DMH is now saving around 39,000 therms and approximately $15,000 in natural gas costs annually. Cash incentives from Energy Trust helped defray nearly 60% of the project cost.
According to Karn, DMH has also realized electric savings of about $5,000 annually by working with Bonneville Power Administration's Energy Smart Industrial program and its local electric utility. Powering down the makeup air units has reduced electricity needed to fuel the system's fans and motors.
"Our problems with air balance and climate control are solved," said Karn. "Employees are comfortable. They're happier and more productive."
Learn how energy-efficiency investments can cut costs at your industrial facility, visit https://energytrust.org/incentives/industry-custom-incentives.