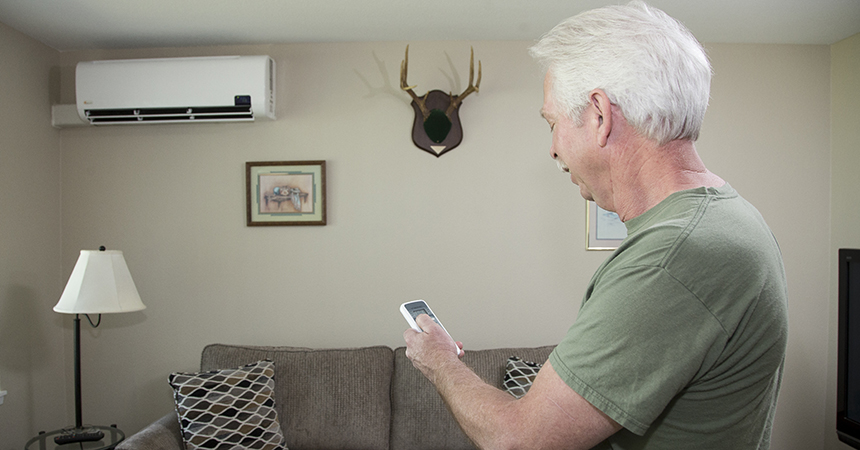 Upgrading to ductless heat pumps will improve indoor comfort and can help cut heating costs by up to 50%. And, for a limited-time, Energy Trust is offering increased incentives for ductless heat pump upgrades at eligible existing multifamily properties.
As temperatures begin to drop, consider enhancing your multifamily property by upgrading to ductless heat pumps, which can reduce annual heating costs by up to 50%. By installing these systems, you can lower maintenance costs, increase resident comfort and retention, and improve your ability to quickly fill vacant properties. Ductless heat pumps can also help alleviate strain on property windows, as they won't need to accommodate air conditioning units.
Energy Trust of Oregon offers cash incentives to help make energy-efficiency upgrades at your rental property more affordable. Learn more about incentives and limited-time promotions for ductless heat pumps below.
Ductless heat pump incentives
Ductless heat pumps are quiet, compact, easy to install, and they provide consistent heat when outside temperatures drop. They can also heat or cool individual rooms or zones—each controlled by its own thermostat. Energy Trust is offering a special increased incentive up from $800 to $1,000 per unit on ductless heat pumps installed by December 1, 2020.
Ductless heat pump promotion for select rental properties
Right now, rental properties that are side-by-side attached units, or duplex, triplex and fourplex rentals that are not owner-occupied, may be eligible for a special promotional price and increased incentive between $1,750-$2,000 on ductless heat pumps professionally installed in the primary living space. This offer is valid through December 31, 2020. Work with one of our participating trade ally contractors to see if this offer is right for you. Your trade ally contractor will deduct the incentive amount from your invoice, reducing your out-of-pocket costs to $2,500 or less.
For more incentive details and next steps, visit www.energytrust.org/mfcashincentives.