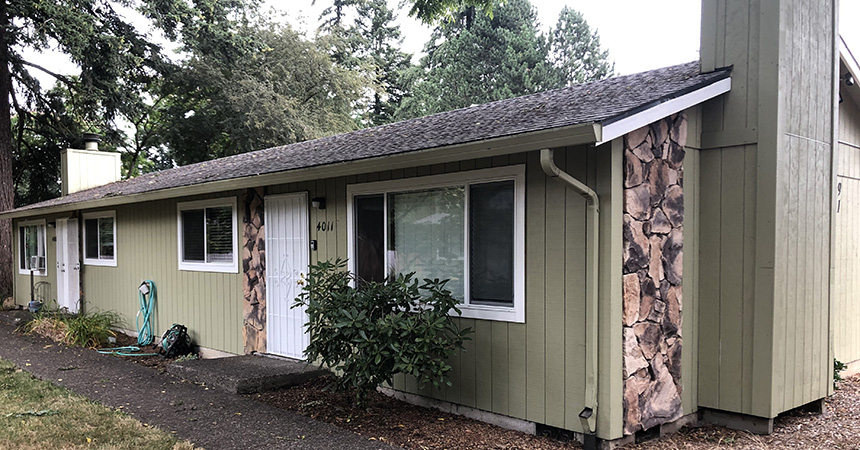 Due to poor insulation, Arthur Donaghey's two side-by-side, 1980s-era duplexes experienced inconsistent heating and cooling throughout the year. Tenants were running inefficient cadet heaters all winter long and window air conditioners to cool-down in the summer, resulting in high utility bills. "There was very little insulation in the attics and no insulation at all in the floors, which made it difficult for tenants to regulate the temperature in their duplexes," said Donaghey.
Although he wanted to improve conditions for his tenants, Donaghey was unable to make insulation upgrades at either of his properties—until bonus cash incentives from Energy Trust of Oregon made it possible.
He received a total of $8,000 in Energy Trust cash incentives for floor and attic insulation upgrades—with over $6,000 of that total coming from bonus incentives. Not only was Donaghey able to improve living conditions for his tenants and upgrade insulation from top-to-bottom in both duplexes, but they will also enjoy lower heating and cooling costs.
"We had wanted to install new insulation for the past five years but couldn't afford it," he said. "Thanks to Energy Trust, we were able to blow insulation into the attics and install underfloor insulation for our tenants. We never could have done the work without the bonus incentives."
The insulation upgrades are estimated to save tenants a combined $512 in annual energy costs and nearly 4,300 kilowatt hours of electricity annually.