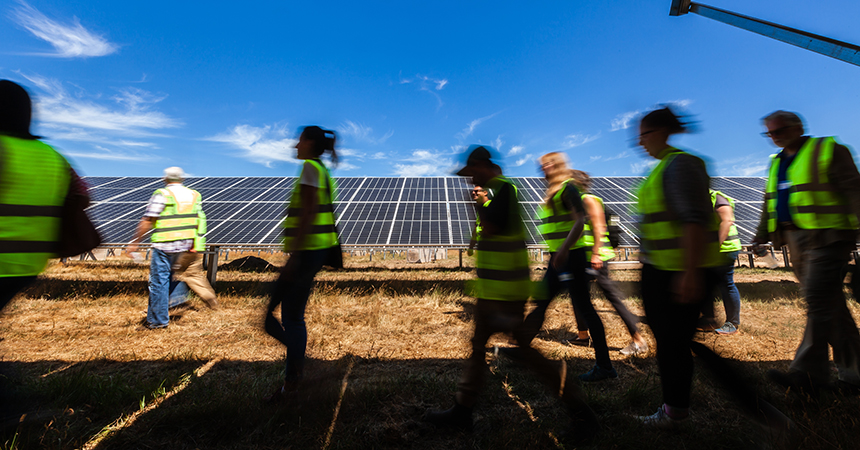 The Northwest Power and Conservation Council's 2021 Northwest Power Plan aims to address the challenges of a dynamic energy landscape with an emphasis on renewable energy and energy efficiency.
The six-year plan, which was adopted in February, comes amid substantial transformation, from clean energy policies and states' decarbonization goals to the dramatic drop in cost of wind and solar energy and the retirement of several coal-fired power plants across the West by 2028, according to the council.
The plan addresses these changes by including significantly more renewable energy generation than any previous plan. It calls for developing at least 3,500 megawatts of new renewable resources in the Northwest to provide energy while offsetting carbon emissions from existing fossil fuel-based generation.
While the cost of some renewable energy sources has gone down, the plan makes clear that cost-effective energy efficiency will remain a priority for the region as its second largest energy resource.
The plan recommends acquiring 750 to 1,000 average megawatts in energy efficiency to help maintain an adequate system and meet the needs of future electrification (from electric vehicles, for example).
"Energy efficiency is a very important and fundamental way to address resource adequacy, and its contribution to capacity makes it an important resource during periods of uncertainty," according to the plan, adding that efficiency will "play a critical role in meeting the region's future demand for electricity."
Energy savings and generation achieved by Energy Trust and its customers contribute to the council's targets, and Energy Trust uses targets and other information from the plan to develop its annual goals in coordination with partner utilities.
The council was established by Congress through the Northwest Power Act of 1980. Learn more about it and read the plan here.