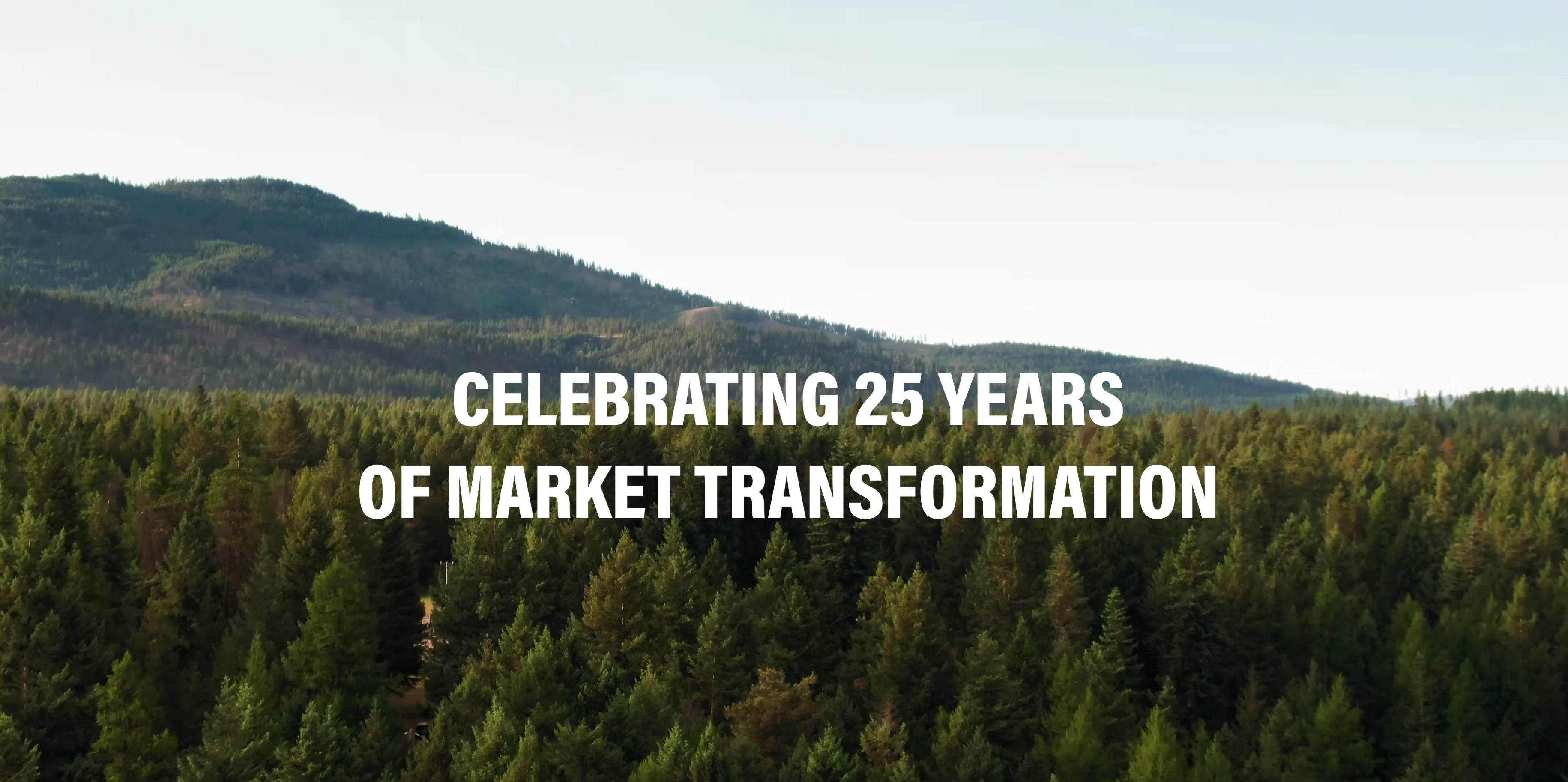 It's been 25 years since the Northwest Power and Conservation Council called for the creation of a regional organization to pioneer market transformation, a new approach to accelerating permanent and positive market changes to make energy-efficient products and services available to more Northwest homes and businesses.
As a result, Northwest investor-owned utilities and Bonneville Power Administration (representing publicly owned utilities) came together to fund the Northwest Energy Efficiency Alliance (NEEA) to advance energy efficiency across Idaho, Montana, Oregon and Washington.
Today, Energy Trust is one of 140 utilities and energy efficiency organizations that contract with NEEA to reduce energy use for Oregon customers of Portland General Electric, Pacific Power, NW Natural, Cascade Natural Gas and Avista. Our membership has paid off—NEEA energy savings have been among the lowest-cost savings in the Energy Trust energy-saving portfolio.
Energy Trust and NEEA work hand-in-hand to advance Oregon's energy efficiency goals. By pooling resources at a regional level to work with manufacturers, distributors and retailers, NEEA accelerates the development, testing and distribution of new energy-saving equipment and approaches. NEEA identifies and refines new high-efficiency products, services and practices and helps bring them to market. Once products are ready and available, Energy Trust creates and implements programs to support broad market adoption in Oregon. Utility customers benefit by seeing a greater choice of higher-efficiency products available at stores, and through improvements to building codes and equipment standards that will save energy.
All of NEEA's activities are closely coordinated between Energy Trust and NEEA through our representation on the NEEA board of directors and on technical advisory and coordinating committees—ensuring NEEA's work benefits the customers we serve. We report on NEEA activities and expenditures in annual and quarterly reports to the Oregon Public Utility Commission.
Watch NEEA's 25-year celebration video, featuring voices from around the region reflecting on our collective accomplishments and the ongoing importance of our unique Northwest alliance. The video also features Energy Trust's executive director Michael Colgrove, who shares his thoughts on how NEEA plays an important role in helping the nonprofit provide customers with efficient and cost-effective energy-saving solutions.
Listen to the full podcast episode and visit Energy Trust's website to learn about incentives for energy efficiency and renewable energy, including hydropower.