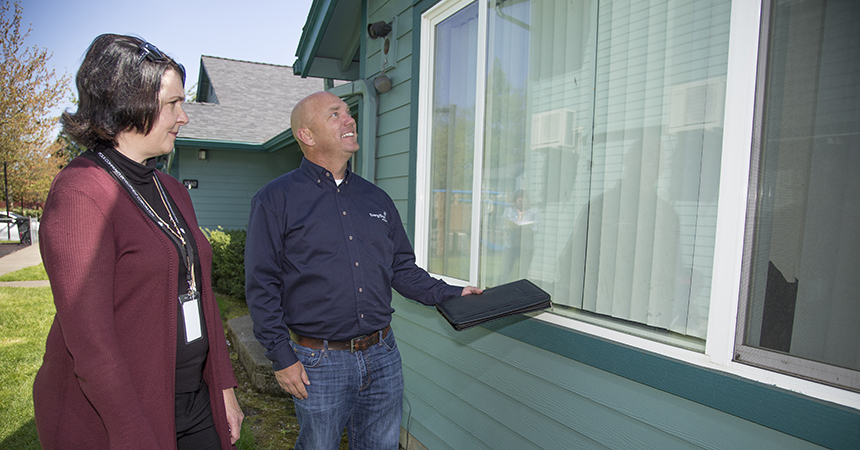 October 2nd marked Energy Efficiency Day and hundreds of businesses, utilities and community members shared their favorite energy efficiency tips and resources on social media.
Although this event was one day, efficiency is year-round. Saving energy is good for the environment and good for your business. You can reduce your operating costs, increase your properties' asset value, and meet tenant demands for environmentally responsible housing options all by making your multifamily housing properties more energy efficient. Here are a few ways Energy Trust of Oregon can help:
Evaluate your property.Energy Trust's team of energy advisors located around the state

,

can help identify the best energy-saving improvements for your property to help reduce operating costs and avoid lengthy repair time. An energy advisor will come to your property, free of charge, to identify potential energy-saving equipment upgrades that qualify for cash incentives. To schedule your free walkthrough survey email multifamily@energytrust.org.
Receive free energy-saving products. A program representative will install free showerheads, shower wands, faucet aerators, advanced power strips and LED bulbs in each unit. Call 1.877.510.2130 to schedule an appointment to receive your free upgrades.
Get cash incentives. To help make upgrades more financially feasible, Energy Trust offers cash incentives for qualifying lighting, water heating, insulation, windows, appliance and HVAC equipment upgrades. To view incentives, visit energytrust.org/multifamilyincentives.