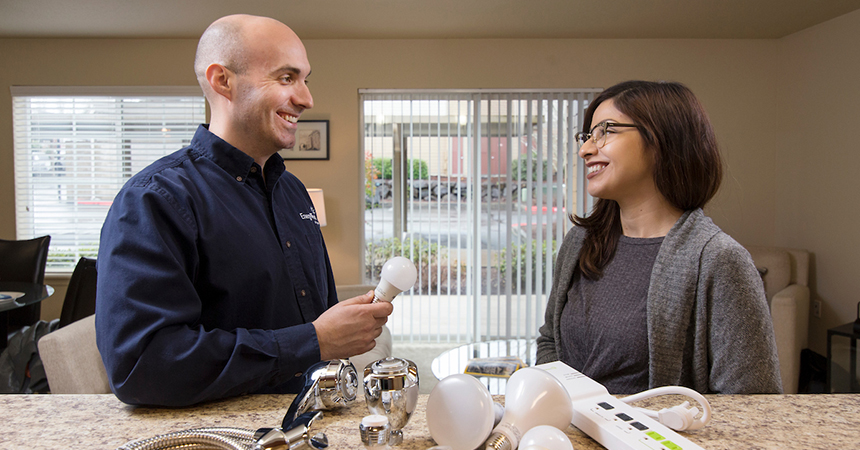 The Marina Apartments, an 80-unit multifamily property in Umatilla, Oregon recently benefited from Energy Trust of Oregon's free instant savings upgrades offer. In September 2019, Energy Trust representatives outfitted  residences with 504 LED bulbs, 59 aerators, 56 showerheads and 154 advanced power strips to help lower utility bills for residents.
These free energy-saving products are more efficient and longer-lasting than standard equipment. LED bulbs use 85% less energy than incandescent bulbs, while energy-efficient showerheads and faucet aerators not only save energy but also use up to 40% less water and save water-heating energy compared to standard fixtures. Advanced power strips reduce energy waste by shutting off power to devices that are not in use. Instant savings upgrades give maintenance staff more time to tackle pressing site issues and focus on other property improvements.
In addition to energy and cost-savings, the installation is quick and convenient with minimal disruption for residents. "Residents were willing to participate in these upgrades and were interested in reducing the energy use in their units," said Melisa Saldana, property manager, Marina Apartments. "This was a great service – the staff were very friendly and efficient."
To schedule the installation of free energy-saving products or to learn more about available cash incentives, call us at 1.877.510.2130 or email multifamily@energytrust.org.