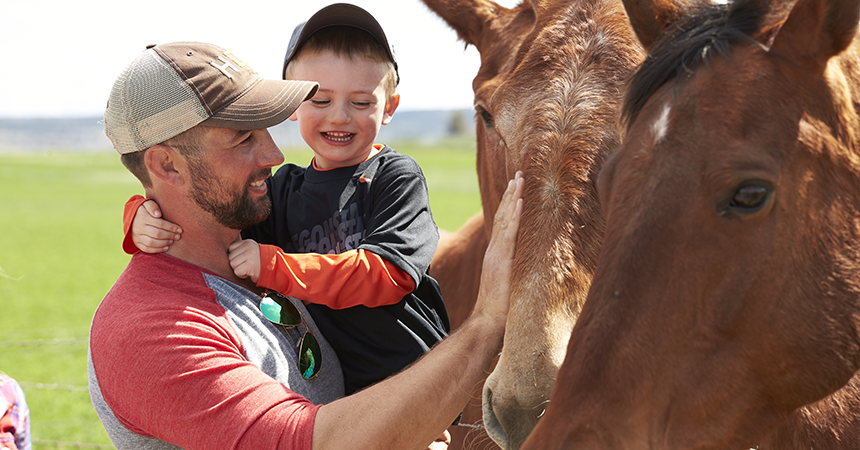 Time equals money for Fox Hollow Ranch, a family business that produces carrot seed, bluegrass seed and peppermint oil. Located in Oregon's high desert, all 600 acres require irrigation, an arduous task until Energy Trust of Oregon helped Fox Hollow replace three irrigation pumps with a single 125-horsepower pump and variable frequency drive. The new technology automatically adjusts pump speed to optimize pressure and water flow requirements, saving the ranch approximately $6,700 in annual energy costs while also reducing water use.
And the benefits don't stop there. Depending on the weather and season, Fox Hollow runs anywhere from three to 20 lines off its main irrigation pipe. "Before, we spent a lot of time determining which pump to use when," said Nancy Richards, co-owner of Fox Hollow Ranch. "Now the variable frequency drive does that for us, making the job easier, quicker and safer for employees."
Several years ago, Energy Trust provided cash incentives to help the ranch replace drains, gaskets, nozzles and leaking pipes, and schedule irrigation to optimize the frequency and duration of watering crops.
"Cutting energy and water costs has helped increase our income enough to support a second family at the ranch," said Richards. "Our son's family has joined us and eventually will take over our growing business."
Find out more about energy-efficient improvements for farms, ranches, dairies and nurseries.