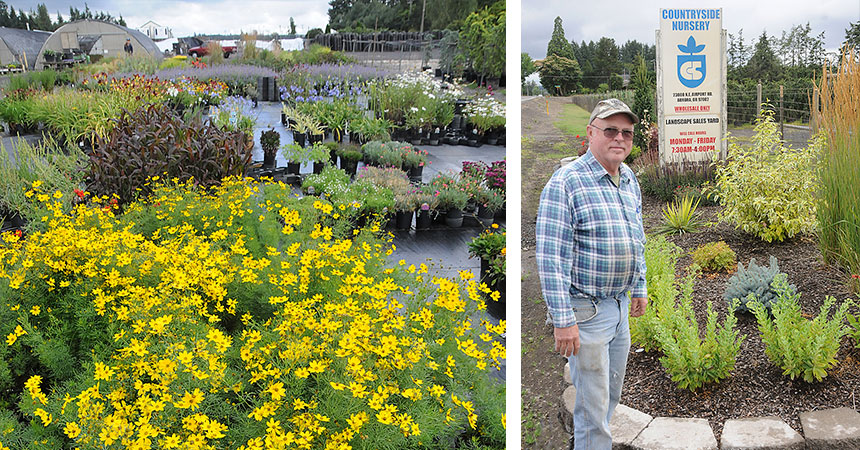 In 2015, an equipment failure in a greenhouse at Countryside Nursery caused the temperature to rise to an alarming level, ruining hundreds of wholesale plants valued at thousands of dollars. The devastating inventory loss sped up the nursery's plan to invest in a new, energy-efficient heating system to save energy, control costs and reliably manage greenhouse conditions for its crop of ornamental trees and shrubs.
Located in Oregon's Willamette Valley, Countryside Nursery's greenhouses are located on a 65-acre farm in Aurora. According to Facilities Manager, Kel Currie, a properly operating greenhouse needs heat to keep tender plants warm and encourage growth. In cooler months, the right temperature is critical for successful plant propagation. With help from Energy Trust, Countryside is equipping its 22 greenhouses with natural gas-fueled, high-efficiency condensing unit heaters that will reduce energy loss and better direct heat at the crop level. Two greenhouses were upgraded in 2015, with the remaining structures scheduled to receive new heaters over the next few years.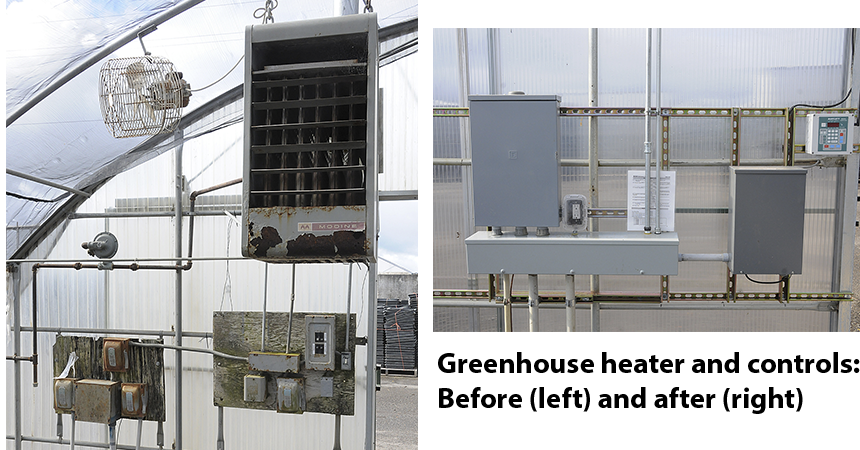 Along with heaters, modern greenhouse controllers were installed to automate energy-using functions. Staff now have immediate access to information regarding temperature fluctuations and equipment malfunctions, helping to avoid negative impacts on plants. Countryside's new controls allow Currie and his team to monitor and adjust the greenhouse temperature at any time and from any mobile device.
To achieve even more savings, the nursery is in the process of converting the greenhouse end walls from fiberglass to triple polycarbonate material to improve insulation and reduce heat loss.
Countryside Nursery received $2,700 in cash incentives from Energy Trust toward the cost of the energy-saving improvements, which are estimated to save 4,300 therms of natural gas annually or about $3,900. Currie estimates the new equipment will reduce the nursery's annual energy use by 50 percent.
"Heating is a big part of our costs, so the energy savings are important," said Currie. "Greenhouses are labor intensive and demand constant monitoring and attention. With our new system, we can redirect our staff to where we really need them."