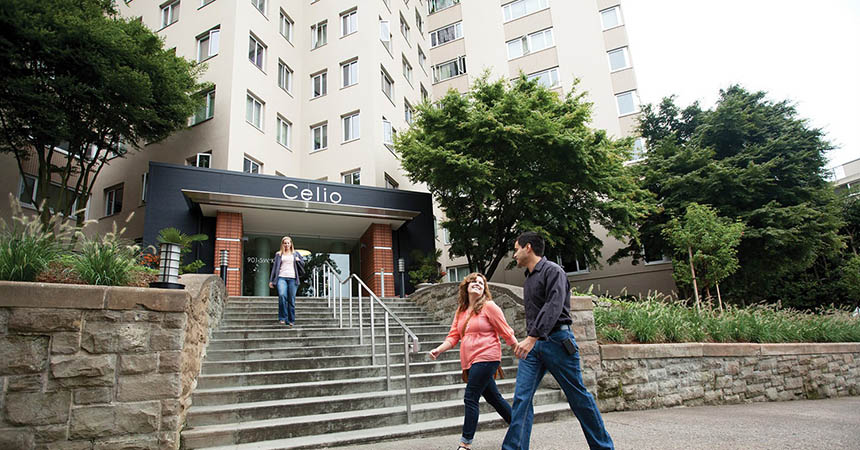 Keeping tenants happy is a great way to maintain a low vacancy rate and reduce turnover in your multifamily property. Here are some commonly implemented tactics for keeping your tenant satisfaction high and vacancy rates low.
1. Communicate effectively with your tenants
Strong communication between owners, management and tenants is critical to maintain a successful multifamily property. Keep tenants up to date on relevant news through emails or an on-site bulletin board. Promote an open-door policy so tenants can drop by to discuss questions or concerns with management.
2. Install energy-efficient lighting for safety and exterior appeal
Lighting upgrades in common areas and outside spaces can be the easiest first step in any energy-efficiency strategy, and can pay back the investment through energy savings in two years or less. Installing energy-efficient LED bulbs will provide dwelling units and common areas with a soft, natural light that can brighten up any room. Plus, since LED bulbs last much longer than their older counterparts, you can expect fewer requests from tenants to change a burned-out bulb. Energy Trust offers cash incentives for lighting and lighting control projects and can even provide free LED bulbs for qualifying dwelling units.
3. Upgrade windows in your multifamily property
Upgrading to energy-efficient windows can deliver substantial energy savings, spruce up a property's appearance and increase property value. New windows can also improve indoor air quality, reduce drafts and condensation and decrease outside noise. Tenants will value the added benefits of having a quieter, more comfortable and attractive home all year round.
4. Provide energy-efficient clothes washers to reduce water use and cost
Consider upgrading to new energy-efficient clothes washers for your property's common-area laundry room or in tenant units. High-efficiency models can lower monthly utility bills by consuming less water and electricity, and tenants will appreciate how much faster new models clean and dry their clothes. You can pass the savings on to your tenants, which they'll appreciate. Energy Trust offers cash incentives on qualifying clothes washers. Contact an Energy Trust representative to get started today.