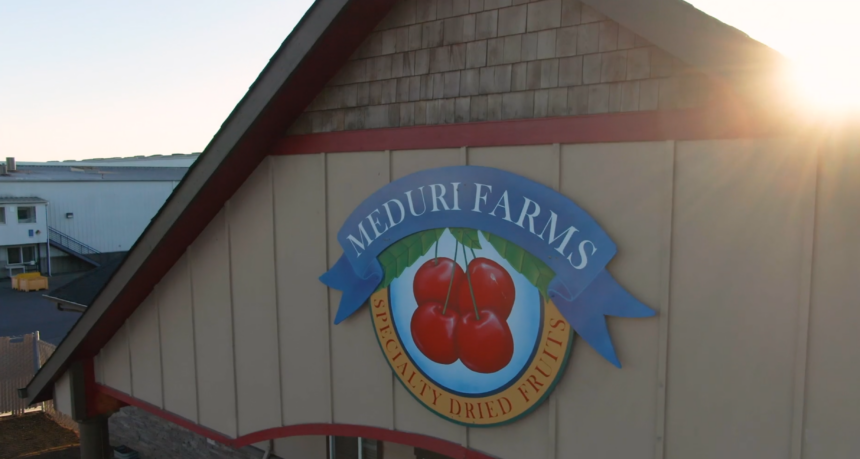 Located in Dallas, Oregon, Meduri Farms produces premium high quality infused dried fruit for industrial and retail food markets around the world. Founder Joe Meduri built the company on a philosophy of doing more with less and fixing problems to improve results. That mindset is rooted into who they are today and influenced their work to improve processes and performance.
When Meduri Farms first heard of Energy Trust of Oregon's Strategic Energy Management (SEM) offering, the company felt it was too small to participate. They viewed it as more suitable for big companies with larger engineering departments. Intrigued with SEM but not ready to participate, they kept an eye on the program from afar.
Over time, the management team realized that it was their embedded commitment to improvement, rather than their size, that made them a perfect match for the SEM philosophy. Now in their fourth year of participation, their experience has helped them advance cultural change, achieve significant energy savings and receive more than $148,600 in cash incentives for energy-saving investments.
Managing energy costs is a high priority for the company, given the energy-intensive nature of its production process. Their fruit product is infused with natural syrups, heated by gas-fired boilers, and then dehydrated using gas-fired dryers. On an annual basis the process consumes close to four million kilowatt hours of electricity and 1.3 million therms of natural gas.
In the first year of SEM participation, companies join a cohort of their peers to receive customized coaching and technical support to help reduce energy waste and develop practices for ongoing energy improvement. Meduri Farms Facility Manager Dennis Bell had no difficulty recruiting a highly motivated team to attend the sessions.
Aided by their Energy Trust coach, the company led its 300 employees on a search throughout the facility to find untapped areas of potential energy savings. These quick wins ranged from finding and fixing compressed air leaks to simple changes that increase throughput.   
Employee engagement is a key feature of SEM. "We had good collaboration with our employees already, so getting them involved was not an issue," said Bell. Signage around the plant reminded staff to look for new energy-saving ideas. Plus, Ken Kelso, process improvement engineer, added the reporting of potential energy savings into the work order system to track and complete projects.
Kelso walked the production floor regularly, listening to dozens of ideas from staff. "It is important for them to know that it isn't a waste of their time to speak up," he said.
Several projects emerged from these walk-throughs, such as a long sought-after solution to capture fruit spillage from the conveyor belts. A simple fruit catcher installed under the belts reduced product loss and generated natural gas and electric savings. Because employees had pointed out this problem area, Kelso said it was exciting for them to see it addressed. It helped cement the company's commitment to fix things that create waste and save energy in the process.
The SEM experience inspired Meduri Farms to pursue larger energy efficiency projects too, including a new boiler and dryer tunnel door seals.
Their new boiler went into service right before COVID-19 restrictions limited production. "Even at reduced production levels, we saw an increase in the number of pounds of fruit produced per therm of natural gas," said Kelso. "Our efficiency increased 6.28%, which equals significant annual savings in natural gas use. It will be exciting to see what we'll save when we're at full production levels again."
Another innovation came in the addition of dryer tunnel door upgrades. Dryer tunnels use warmed air and high air flow to remove excess moisture from produce. Door upgrades prevent the circulating heated air from escaping and improve the efficiency of the dryer.
According to Bell, in three years they've seen more than $500,000 in savings from their work with Energy Trust, which includes SEM, continuous improvement, capital project incentives, avoided utility costs and product yield gains. Since Meduri Farms first began working with Energy Trust in 2010, the company's energy efficiency projects have saved more than 1,381,000 kWh of electricity and 543,000 therms of natural gas.
"Energy Trust has helped us lower energy costs and put the polish on our work around employee engagement and continuous improvement," said Bell. "Now we use a lot of the SEM philosophy and concepts in other areas of our business to resolve challenges."