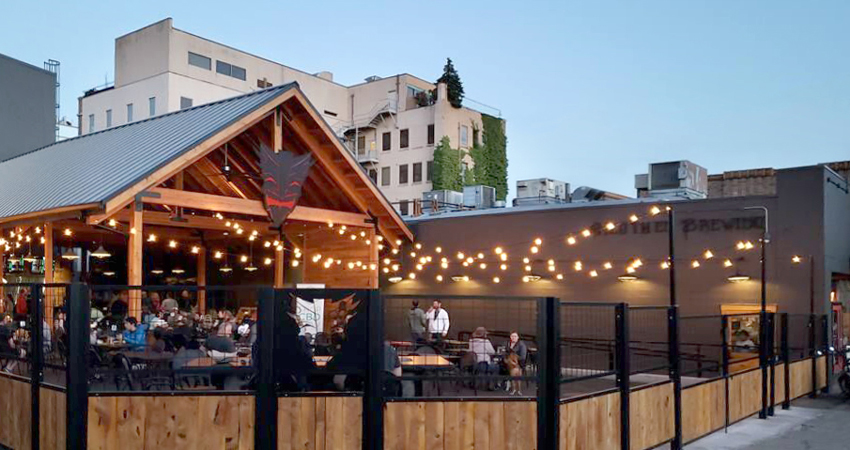 Feral Public House in Vancouver, WA improved their kitchen's energy efficiency with support from NW Natural and Energy Trust of Oregon.
With aging foodservice equipment and lots of wasted energy, Feral Public House faced plenty of challenges—and some major opportunities to save. So when Energy Trust and NW Natural served up a host of energy-efficiency incentives, owner Sunny Parsons was all in.
Sunny started Heathen Brewing in 2011. After a couple of successful years, Sunny expanded by opening Feral Public House, a brewpub where customers could enjoy food along with their pints. For the new location, Sunny chose an older building that had been the site of numerous restaurants. The building retained its existing kitchen equipment, but most of it was outdated and in need of maintenance. Sunny quickly discovered that repairs were expensive, so he zeroed in on getting some new equipment.
"When we were discussing different equipment options, our vendor told us about Energy Trust incentives," Sunny explained. That's when Sunny connected with an Energy Trust account manager. "She spent time at our business at no cost to us, reviewed our needs and told us which incentives we could receive."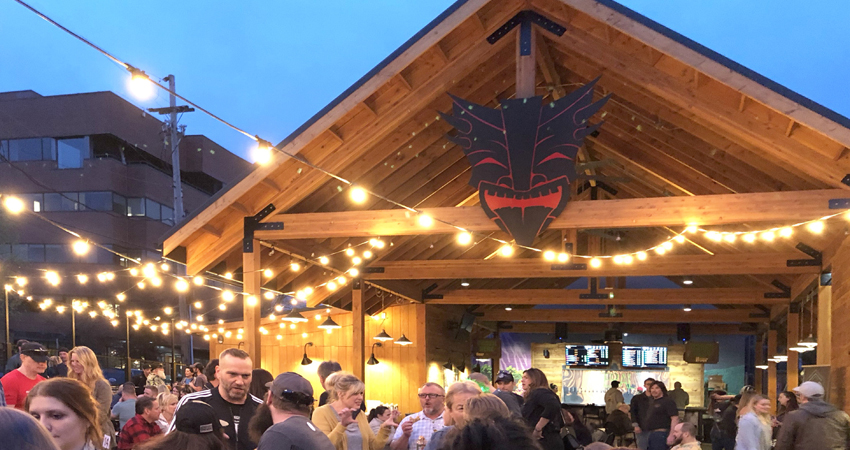 Customers enjoy the outdoor patio space at Feral Public House.
So far, Feral Public House has received incentives totaling $2,600—cutting costs on a new natural gas convection oven, fryer and undercounter dishwasher.
The new, energy-efficient equipment has delivered even more savings—$1,050 in estimated annual energy costs. "Any time you can make an investment for a quicker payback, that's always intriguing for a businessperson. With increased energy efficiency, once you pay back the initial investment, you're already ahead," said Sunny.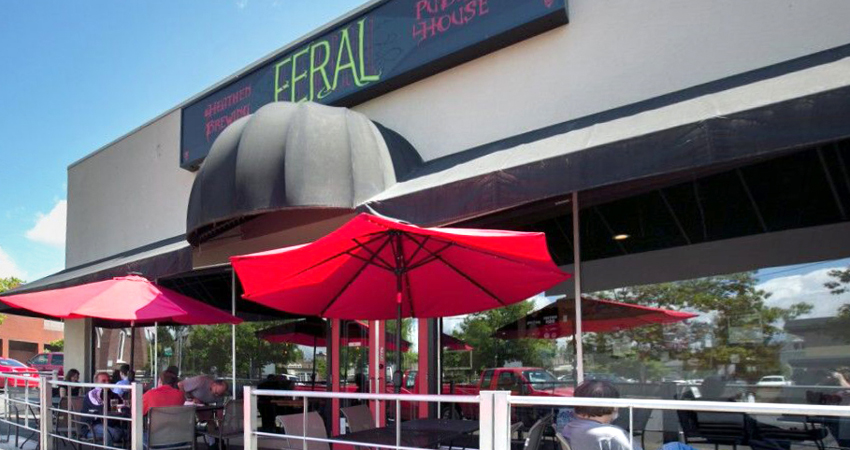 Heathen Brewing sees the value of Energy Trust incentives and guidance for other small, local businesses.
Sunny has been so impressed with Energy Trust that he's spreading the word. "I'm on several boards of directors," he said, "so sharing this information with smaller organizations helps them to see that energy efficiency is a no brainer."
Find out more about foodservice incentives and how they can help your business at https://www.energytrust.org/BringUsIn.