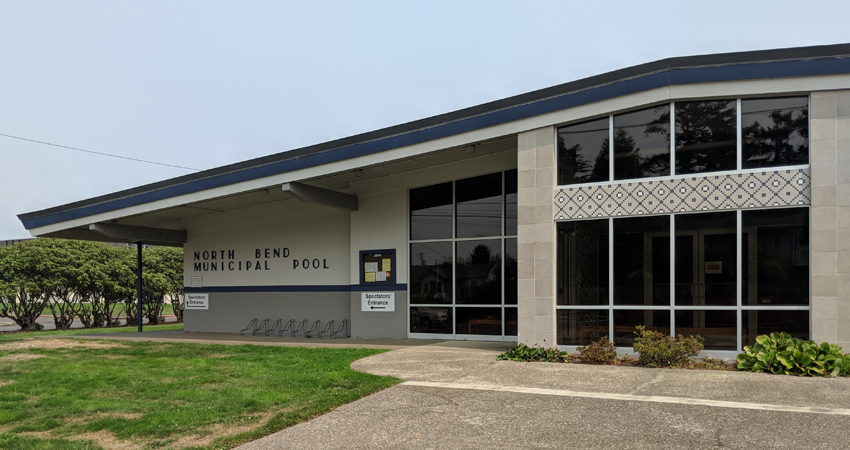 North Bend Municipal Pool upgraded a vintage 1950s roof with assistance from Energy Trust.
For North Bend Municipal Pool, saving energy and money is going swimmingly. However, it hasn't been without its challenges. Their 22,000 square foot building was constructed in 1956, and they're still using a lot of the original equipment. Keeping that equipment running and finding replacement parts can be tricky, especially while conforming to changing state guidelines.
Driving these efforts is KayLee Kocher, North Bend Municipal Pool's aquatic director, who's in charge of facilities and staff. One of the pool's major projects was sparked by the discovery of an issue with the roof, which hadn't been upgraded since it was originally constructed.
"We had old tongue and groove, compressed particle board insulation that wasn't doing much and then a layer of asphalt roofing," said KayLee. Repairing the roof presented an opportunity to make upgrades to reduce heat loss, saving energy and money. "That's when I connected with Energy Trust of Oregon to see what options were available to us."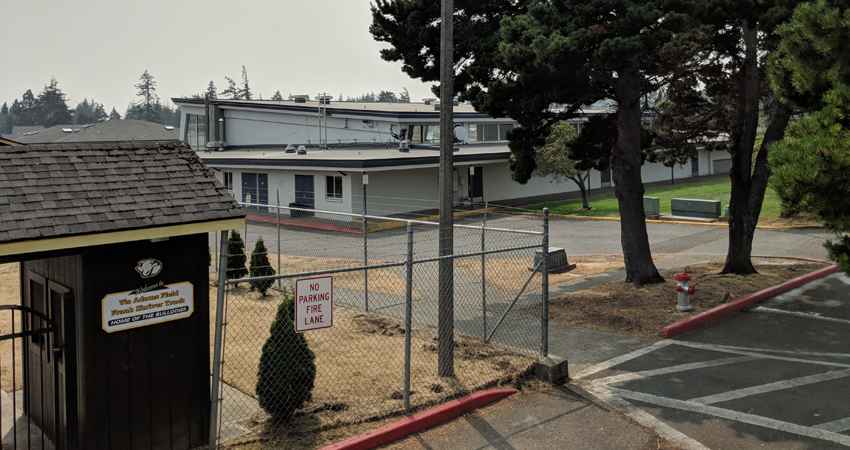 The energy-efficient roof at North Bend Municipal Pool has reduced the building's utility costs by $3,400 per year.
With guidance from Energy Trust on the most energy-efficient options, North Bend upgraded their roof. In turn, that upgrade also improved the comfort and safety for the pool's visitors.
"When we upgraded the roof, our indoor air quality changed significantly," said KayLee. While more efficient roofing helps keep warm air in—it also can boost humidity, which reduces the air quality. "Since air quality is very important from a safety perspective, we're working to remedy that via a custom HVAC project."
The future holds more chances to save. On the list of potential upgrades are a boiler, filter and pump. "Anything that will prolong the longevity of our buildings and existing infrastructure means that we can continue to serve the community. Our aim is to prolong the life span of our current facilities in a way that makes them sustainable for the future," said KayLee.
In 2018, the pool received $10,900 in cash incentives from Energy Trust. "The upgrades have also enabled us to cut our utility costs," said KayLee. Those energy savings are estimated at 4,500 therms–resulting in $3,400 annually. "And we love how the newly insulated roof keeps all the heat in. We were definitely nice and toasty this past winter!"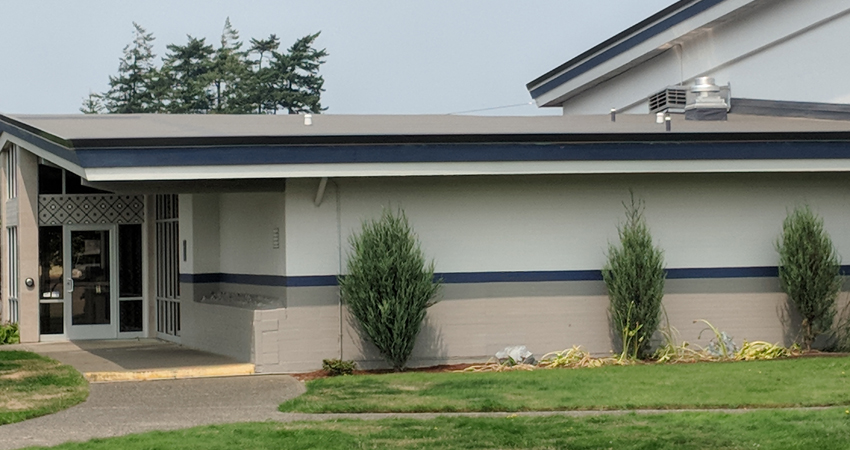 Cash incentives from the roof upgrade will help fund a custom HVAC project—improving air quality and safety.
KayLee credits working with Energy Trust for steering her in the right direction—and the benefits have gone beyond monetary savings. "As we were starting work on the HVAC project, Energy Trust sent me a list of site evaluators that included some I wouldn't have known to reach out to otherwise," she said. "I've learned about who has worked on other pools throughout Oregon and what other options we have to upgrade our existing facilities for long-term benefits. Don't hesitate to reach out to Energy Trust—only good can come of it."
Looking for upgrade ideas? Download our Commercial Pools fact sheet for ways to save energy and money.