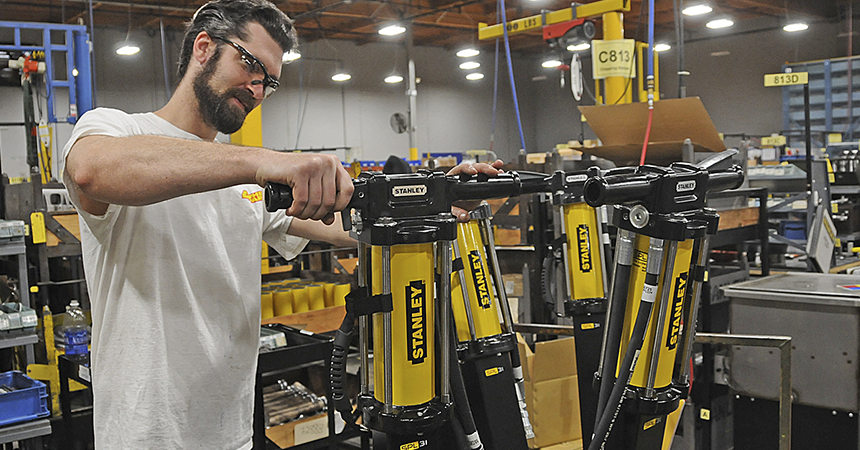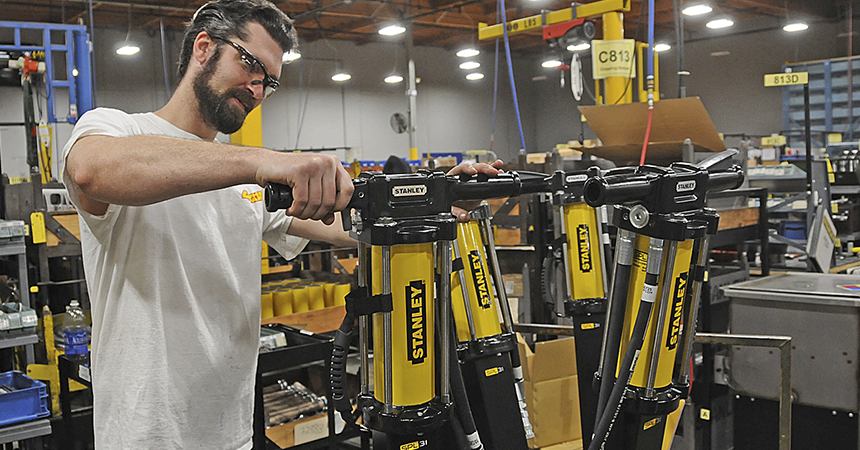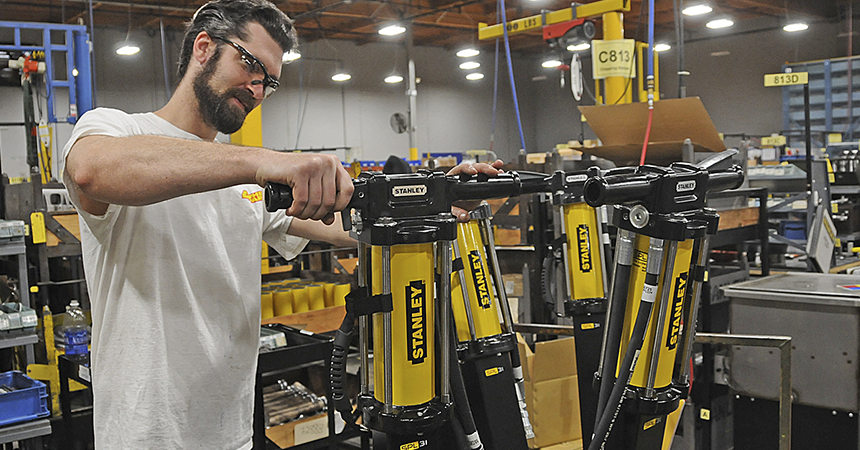 Stanley Hydraulics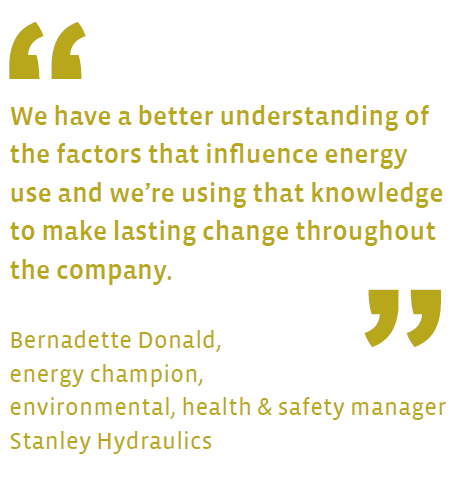 Milwaukie
LED lighting upgrade
Estimated annual savings:  $45,000
Stanley Hydraulics, a division of Stanley Black & Decker, helps other companies switch from older pneumatic tools to cleaner, more efficient hydraulic technology. When the company was tasked, by their corporate office, to reduce energy waste at its leased space by 5 percent annually, Stanley worked with Energy Trust to complete a plant-wide upgrade to high-bay LED lighting technology which is estimated to reduce the plant's lighting costs by 77 percent. "Employees love it. Occupancy sensors dim the lights when they aren't needed, but come back on to full brightness quickly once they detect activity. It was worth the investment," Bernadette Donald, energy champion, environmental health & safety manager, Stanley Hydraulics.
---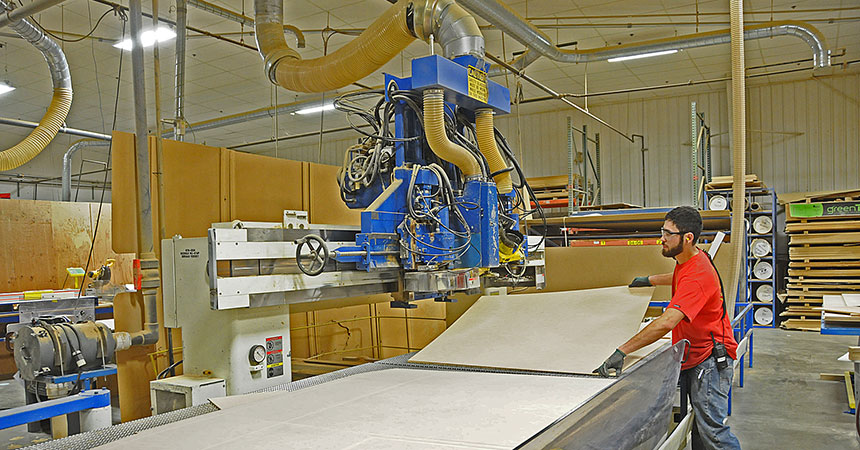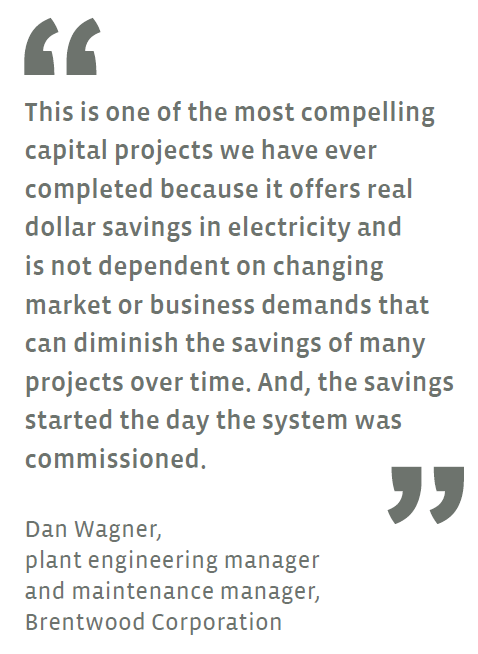 Brentwood Corporation
Molalla
EcoGate On-Demand Ventialtion System
Estimated annual savings:  $86,000
An EcoGate® On-Demand dust ventilation system is helping Brentwood Corporation control airborne particles and debris, eliminating the need for new dust collection equipment and saving the plant an estimated $86,000 in annual energy costs. Over $257,600 in cash incentives from Energy Trust covered nearly 50 percent of the project's upfront cost and the new system is estimated to save more than 1.3 million kilowatt hours of electricity in annual energy consumption.
---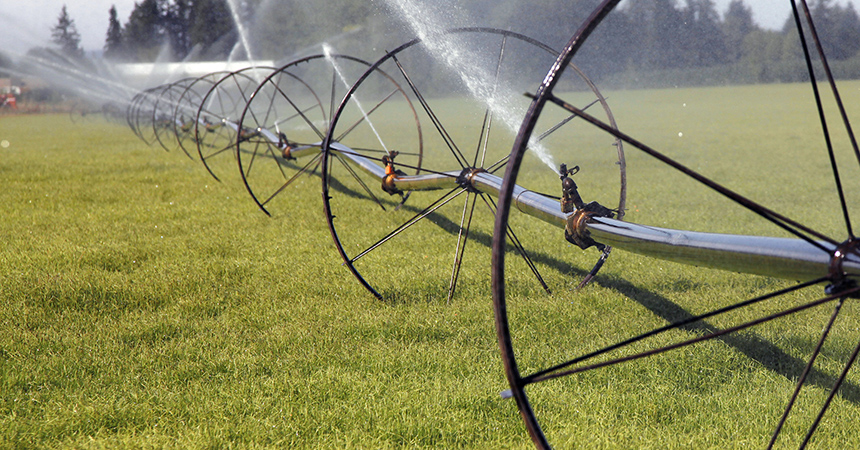 Rajnus Seed
Klamath Falls
Irrigation and VFD upgrades
Estimated annual savings:  $11,000
The 800-acre Rajnus Seed family farm in Klamath Falls has worked with Energy Trust on several energy-efficient upgrades which are helping them to save energy and reduce labor hours. Most recently the farm installed two new irrigation pumps with variable frequency drives, VFDs. The new 125 horsepower and 100 horsepower pumps with VFDs are "saving a bunch, energy wise" says owner George Rajnus – an estimated $4,400 in annual energy costs. For the project the farm received about $15,000 in cash incentives from Energy Trust, or approximately 43 percent of the project cost.
---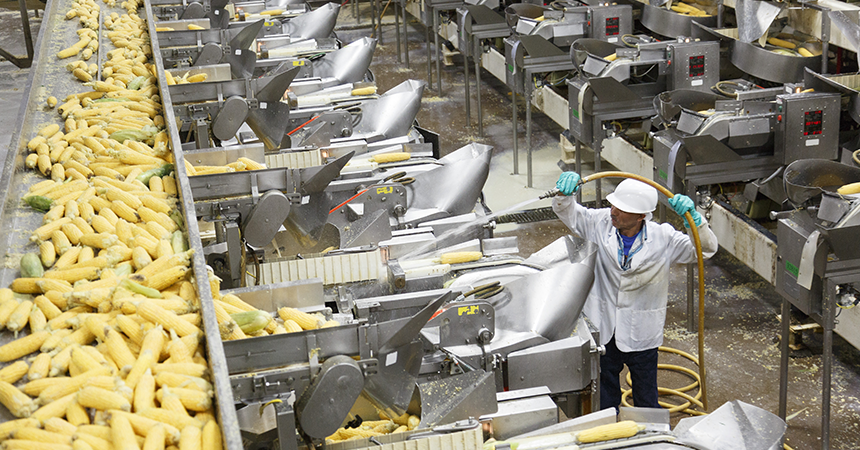 Smith Frozen Foods
Weston
Strategic Energy Managmet
Estimated annual savings:  $59,000
Smith Frozen Foods is no stranger to energy efficiency. The Eastern Oregon producer of vegetables and legumes has been implementing energy-efficiency improvements for years—enough to cut annual energy costs by an estimated $300,000.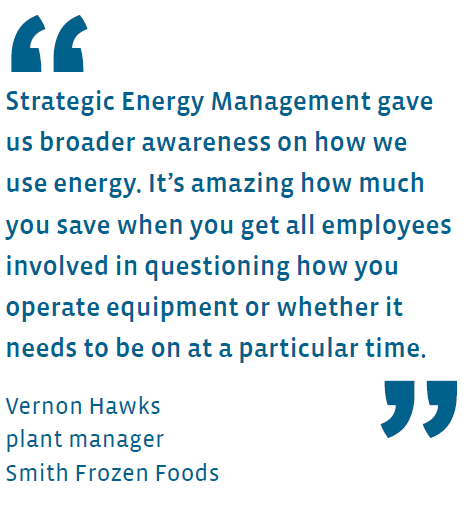 By focusing on simple behavioral changes and no- and low-cost operations and maintenance improvements while participating in Energy Trust's Strategic Energy Management initiative, Smith tacked on an additional $59,000 to its annual energy savings.
The Production Efficiency program has $20 million in cash incentives and technical assistance available in 2016 to help industrial and agricultural businesses save energy. Contact us to get started on your next project at productioneffiency@energytrust.org or visit www.energytrust.org/industrial-and-ag/ for more information.