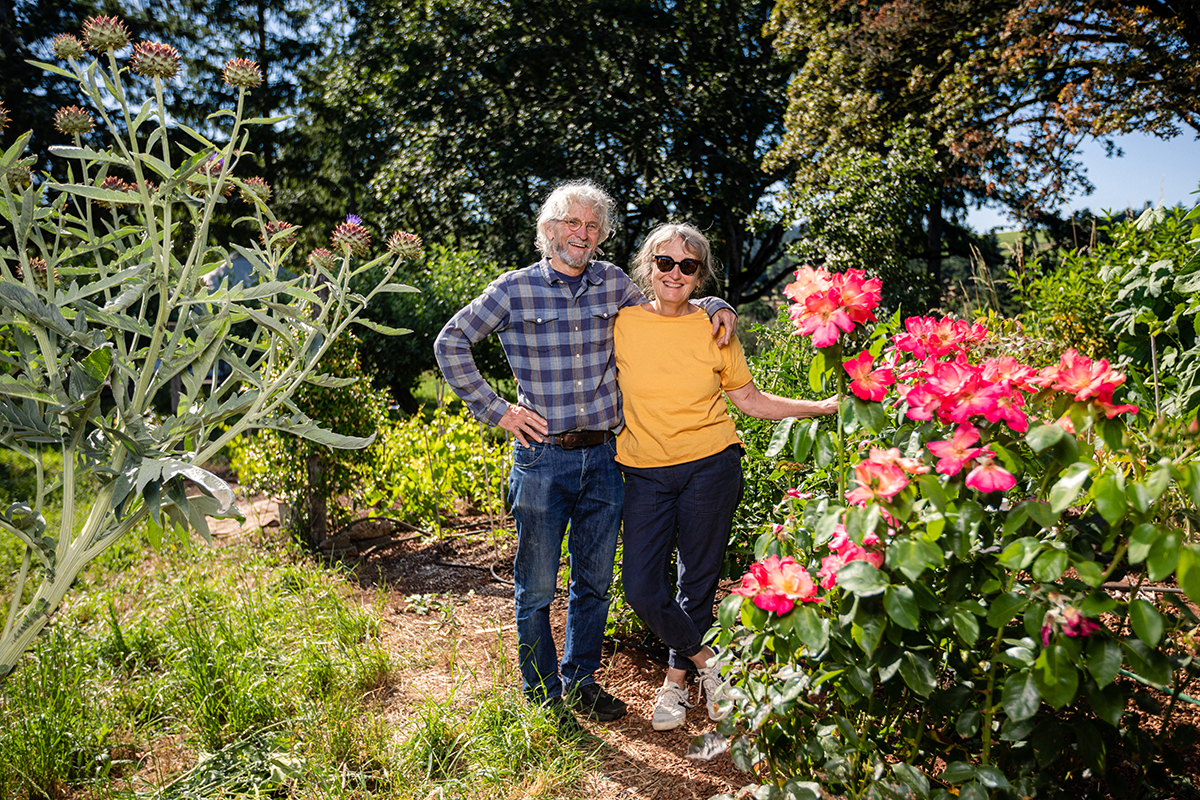 When it comes to making wine, John Paul wants to be truly sustainable.
At Cameron Winery, the Dundee winery he and his partners founded in 1984, the winemaker and his workers take a hands-on approach to avoid running potentially polluting machinery. To minimize their water use, they rely on rain, not irrigation, to grow grapes in a practice known as dry farming. They ferment the grapes with indigenous yeasts. And by working with Energy Trust, they have a new heating and cooling system that is saving energy and pruning Paul's utility bills.
Energy efficiency is "incredibly important" for Cameron Winery, Paul said.
Take the winery's 36-year-old, 4,500-square-foot main building, which is home to its office, warehouse and cellar. In winter, the office needs to stay warm enough for everyone to work comfortably. In summer, the warehouse needs to stay cool enough to protect the valuable wine stored there.
So when Paul got an email offering Cameron Winery a free energy study through Energy Trust's Production Efficiency program, he was in. He'd already had a good experience working with Energy Trust to install solar panels in 2009 and was eager to see what else they could do.
Since the solar panels went in more than a decade ago, Paul said, "energy for harvest in the fall is free." Each spring and summer, the solar panels generate credits with Portland General Electric that he uses to process the grapes in September and October.
Then came the summer of 2021 and its record heat. Cameron Winery ended up with fewer PGE credits than it needed to get all the way through harvest. "Running my window air conditioner in the winery there just put me over the top," Paul said.
After emailing Paul, Luis Morales, an Energy Trust outreach specialist, came out to help Cameron Winery identify additional energy-saving opportunities.
During Morales' visit, he noticed that Paul relied on old resistance heaters and window air conditioners and asked whether he would consider an alternative system.
When Paul said yes, Morales and his team measured Cameron Winery's energy usage and calculated the difference that a new ductless heating system could make in both efficiency and utility costs. They also found vendors to supply quotes, set up appointments with the vendors and scheduled an installation by the one Paul chose, Husky Heating & Cooling of Newberg.
"We can help as much as possible or as little as the customer would like us to," Morales said. "People can see us not as a burden on their time, but as an additional resource and a benefit."
He also invites business owners to see him as their go-to person for any of their energy efficiency questions. "I consider us a long-term partner," Morales said. In fact, he's now connected Paul with Energy Trust's small business lighting offer, which will help Cameron Winery upgrade all its lighting at no cost.
The entire heating and cooling upgrade, from Morales' initial email to installation of a heat pump that maintains appropriate temperatures for both office space and wine storage, took about five months. During that time, Cameron Winery's operations continued as usual. As for the paperwork involved, Paul called it "easy peasy," with Energy Trust again offering assistance to help him claim incentives for the new equipment.
Cameron Winery has yet to go through summer with the heat pump, but "it's already changed my life in terms of keeping the place warm in the winter," Paul said. He received $2,165 in incentives that made the pump affordable for his business. And, he said, his heating bills were 75% lower than the year before.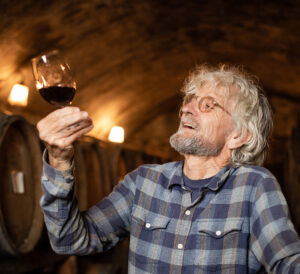 "Doing this sort of thing really does make a difference," he said of the upgrades. "It changes the whole playing field. If everybody got involved in trying to save energy, we would all be using a whole lot less. And I think it feels pretty good when you can be part of that."
His advice to anyone thinking about working with Energy Trust? "Don't hesitate," he said. "It's been really beneficial for me."
Learn more about energy efficiency for your business with Energy Trust.