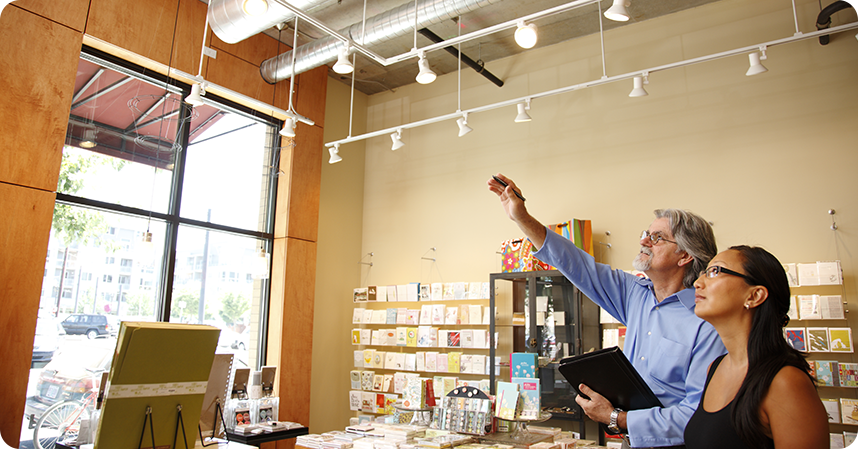 In a typical U.S. commercial building, lighting accounts for close to 35 percent of electricity use. Fortunately, recent technological advances have launched a new era of energy-efficient lighting products. By taking advantage of the most advanced light sources, fixtures and controls, businesses can save up to 50 percent on lighting energy while benefiting from the best in lighting quality. With good design, energy-efficient lighting typically pays for itself in energy savings within a few years.
Opting for energy-efficient lighting offers additional benefits, including reducing the load lighting puts on air conditioning, ventilation, refrigeration and overall electrical systems. Today's options come in a variety of styles and functionalities, offering design flexibility. Watch our short video for even more reasons to upgrade.
Explore Energy Trust's new commercial lighting guide and find out how lighting can put products, services, customers and employees in a better light. Also check out our resources for choosing the best lighting for your home.