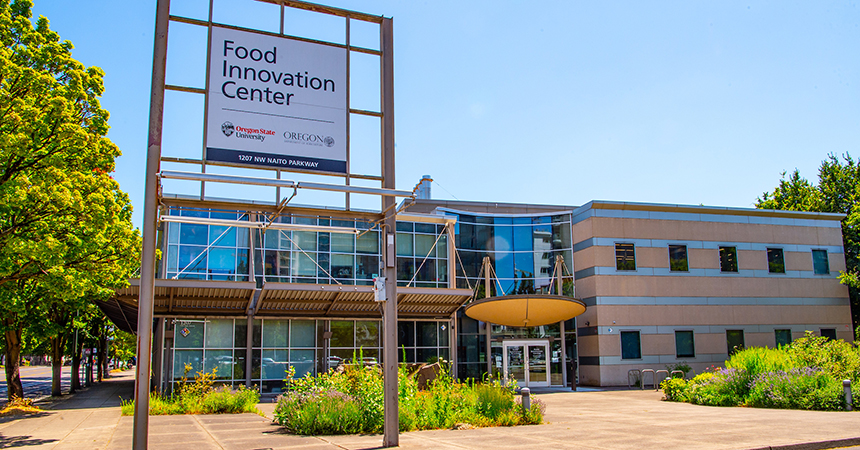 Saving energy is a passion and a priority for the facilities team at Oregon State University's Food Innovation Center (FIC). Unlike most office buildings in downtown Portland, the FIC contains several laboratories where researchers test some of the latest food and beverage products destined for grocery store shelves. Emerging food entrepreneurs and established food producers team up with the FIC to test and refine their products to ensure they meet the standards of the Food and Drug Administration and consumer tastebuds. The FIC's mission requires a variety of large equipment and consistent airflow. It's the facility staff's job to make sure the FIC can carry out its mission while conserving resources wherever possible, a challenge they embrace.
Since 2005, Energy Trust of Oregon has provided over $230,000 in cash incentives to support the FIC's energy-saving efforts. Through the organization's partnership with Energy Trust, the FIC has leveraged cash incentives and technical support to install lighting replacements, HVAC control upgrades and a slew of equipment tune-ups that have reduced energy costs across the 33,000 square foot facility. In 2020, the FIC took its next step on its savings journey and enrolled in Energy Trust's Commercial Strategic Energy Management (SEM) offering.
SEM provides expert-led educational opportunities, incentives and peer networking through cohorts that empower organizations to start saving energy from day one and to continue saving over time. "The Energy Trust energy coaches, internal energy teams and the incentives—all of those just work really well together," said Joel Miller, facilities manager and SEM energy champion for the FIC. "There's a little nugget for the incentive piece, there's the expertise from the coaches and then there's the support of individuals within your organization." Each participating organization is assigned an energy coach who supports their organization in finding low- and no-cost opportunities to save energy. Participants also join a network of peers throughout the state and have opportunities to learn from other organizations that have similar constraints and opportunities in their buildings.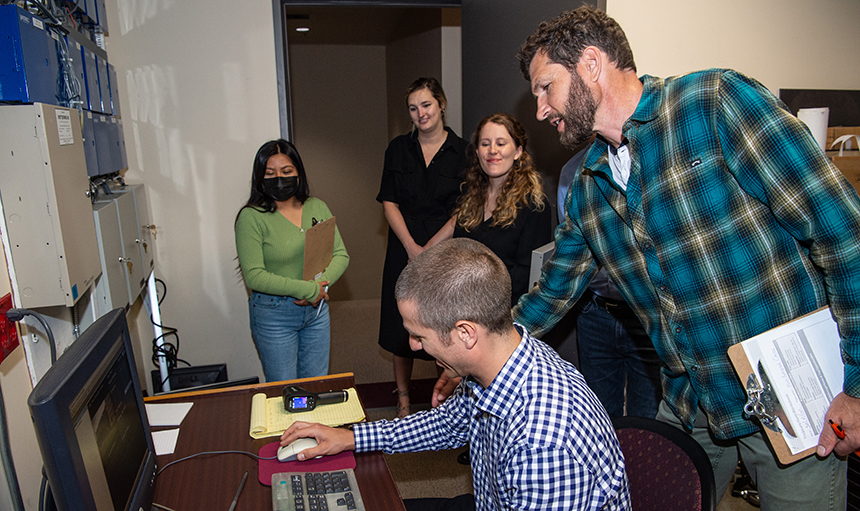 "SEM provided the opportunity, the structure, and the connection we needed and then the coaches present it in a way that is so meaningful," Miller added. At workshops, energy coaches provide facilitation on several topics such as best practices for changing occupant behavior, data-driven tracking of energy use against savings goals and strategies to help staff gain the support of organizational leadership.
Treasure Hunts are another component of SEM's holistic approach to finding and achieving energy savings. During Treasure Hunts, energy champions and their teams walk the facility with an energy coach to identify saving opportunities that may have been overlooked during regular, preventative maintenance walkthroughs. These site visits provide an opportunity for a conversation about what is possible and encourage participants like the FIC energy team to bring the practice of asking new questions into their organization's culture. "It's a mindset," Miller said, summarizing what SEM is to him.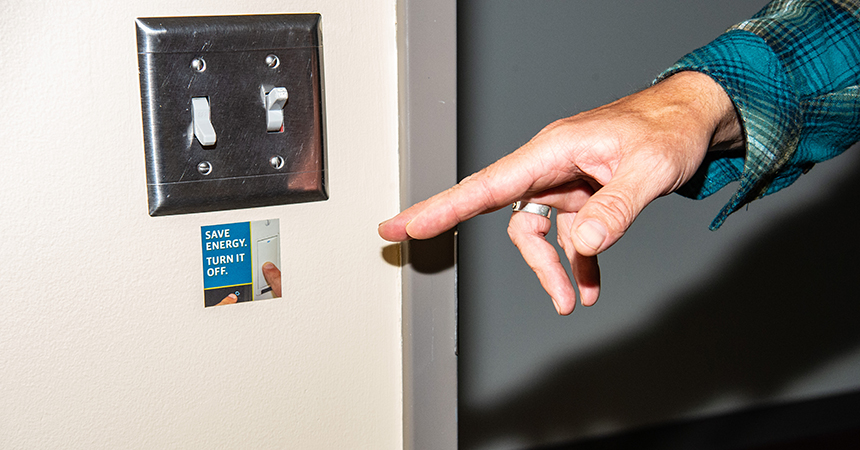 Saving energy and water were priorities for the FIC facility staff even before the FIC joined SEM. However, SEM's technical and peer support, and its incentives designed to engage staff, drove the FIC to think about saving energy in new ways.
In the spring of 2022, just over two year into SEM, the FIC energy team and their energy coach began discussing what else they could do to save energy. After some brainstorming, they settled on addressing building occupancy protocols, which hadn't changed since the Covid-19 pandemic. Many spaces were occupied at different times during the day than in the past. Meanwhile, the HVAC system continued to operate on its pre-Covid schedule. Miller, FIC's HVAC technician and their energy coach saw an opportunity.
The FIC decided to re-program existing occupancy sensors and add several new sensors throughout the building to communicate with the HVAC system. When a space is unoccupied, the space will no longer be conditioned and air circulation will be reduced. Energy Trust performed a study of the system's current energy use and modeled the impact of the project to estimate savings. The study estimates the new operating procedure, combined with custom equipment, will save the FIC nearly $9,000 per year in utility costs.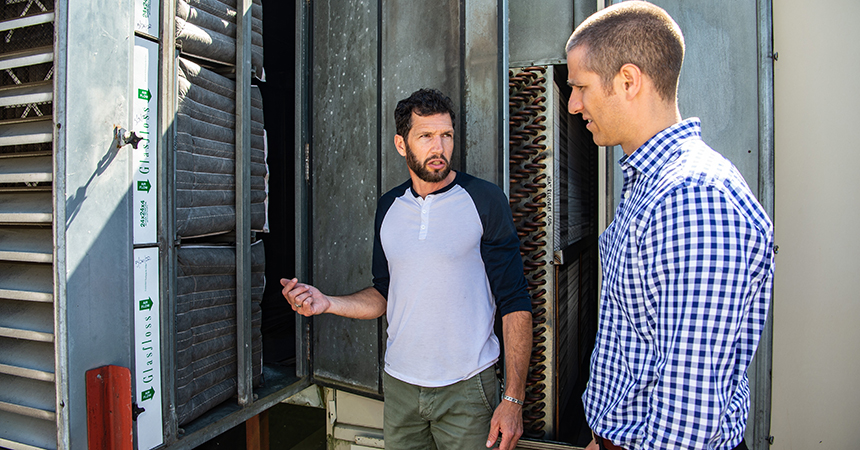 The framework of low- and no-cost improvements encourages creativity in problem solving. The FIC energy team can't change the fact that the building uses a large amount of energy by design. However, they are determined to continue searching for opportunities to save energy and integrate SEM wherever possible at the FIC.
Miller also took advantage of another SEM incentive that helped him complete the Level I Building Operator Certification for building systems maintenance last year to further his own abilities as a facilities manager. Businesses across various industries have found the certification helpful for learning about energy-saving best practices.
To learn more about commercial SEM, visit www.energytrust.org/commercialSEM.