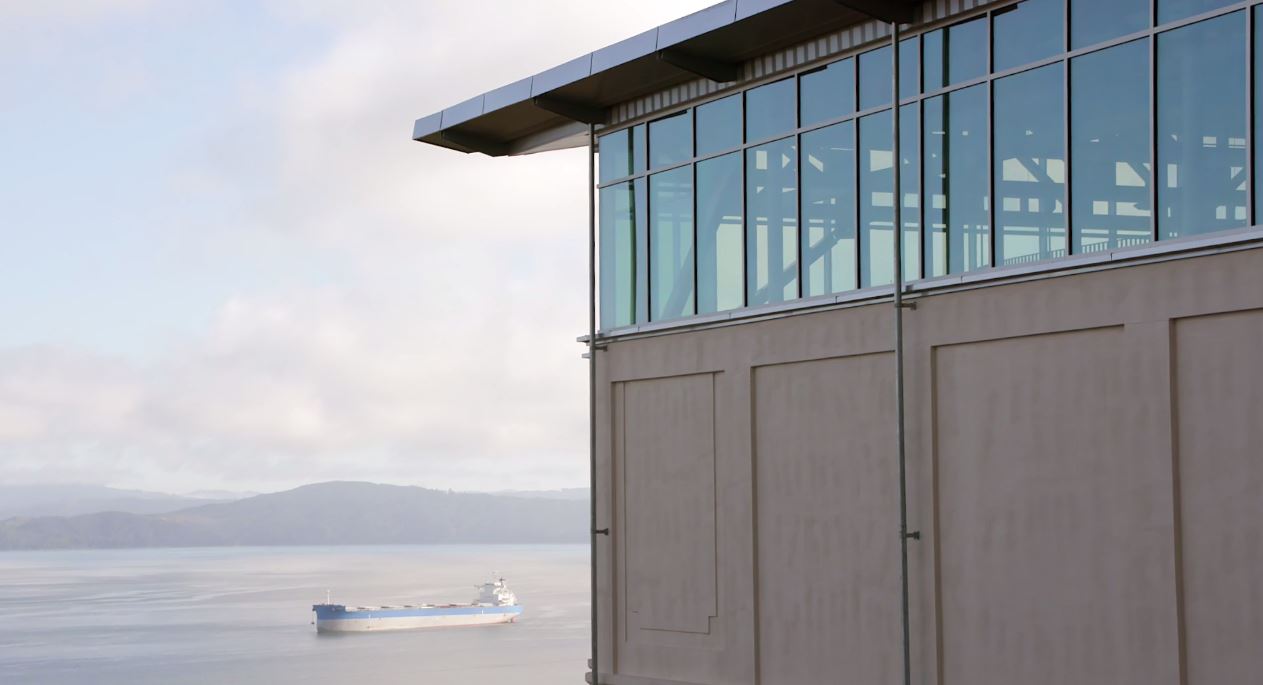 Clatsop Community College has been serving Northwest Oregon and Southwest Washington for over 50 years. Now a multi-purpose gymnasium, educational and community space, Patriot Hall has been serving Astoria residents since it was originally constructed in 1921. Patriot Hall is now so advanced, it's 70 percent more efficient than the national standard for buildings of this type.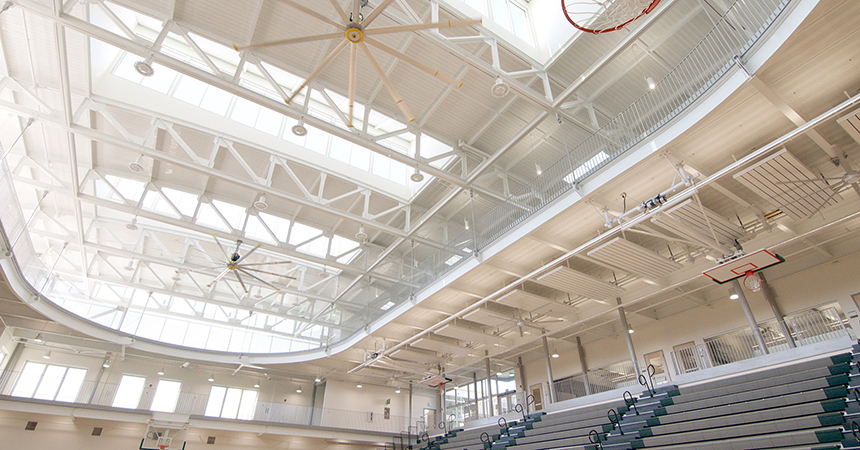 Daylighting, natural ventilation and low-speed ceiling fans will help save the school an estimated $25,000 per year in energy costs. Those savings are a big deal for a community college. "It's so important for us to be good stewards of taxpayer dollars and just good stewards of the environment," said Chris Breitmeyer, president of Clatsop Community College.
To bring this vision to life, the school sought funding through local bonds and enrolled in Energy Trust of Oregon's Path to Net Zero, which provides increased incentives for projects pursuing net-zero energy use.
This completely reimagined space honors the past while preserving the future. providing students and the community alike a place to gather, exercise and learn. With beautiful views of the ocean, a historic plaque paying tribute to Clatsop County soldiers of all wars, and tremendous energy and cost savings, this space has something for everyone.
Greg Dorcheus, facilities maintenance director at Clatsop Community College, is happy with the results. "Being able to return this facility to this community and to this campus, knowing that it'll be here for many, many years to come, is rewarding," he said.