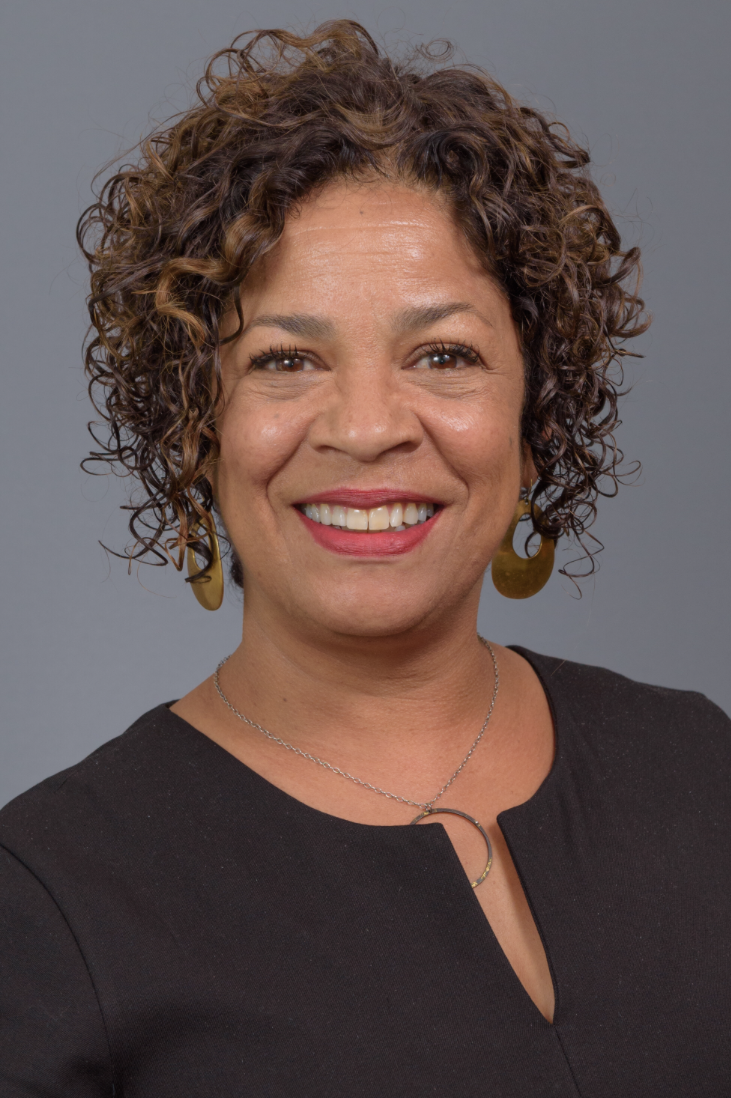 This is a part of a series of blog posts amplifying community voices.  
Michelle DePass was hired to manage the City of Portland's Sustainability at Work program, which helped businesses reduce waste and energy, and now works on the City's the Equity and Engagement team. DePass is also serving as the 2021-2022 chair of the Portland Public Schools Board, the state's largest school district, and she is the first Black woman to hold this position.  She is a fellow with School Board Partners, an organization whose mission is to develop anti-racist school boards, to fundamentally change the educational experiences of kids of color in the U.S. Through her work and activism, DePass focuses on facilitating community conversations about critical topics including the intersection between racial equity and the impacts of climate change.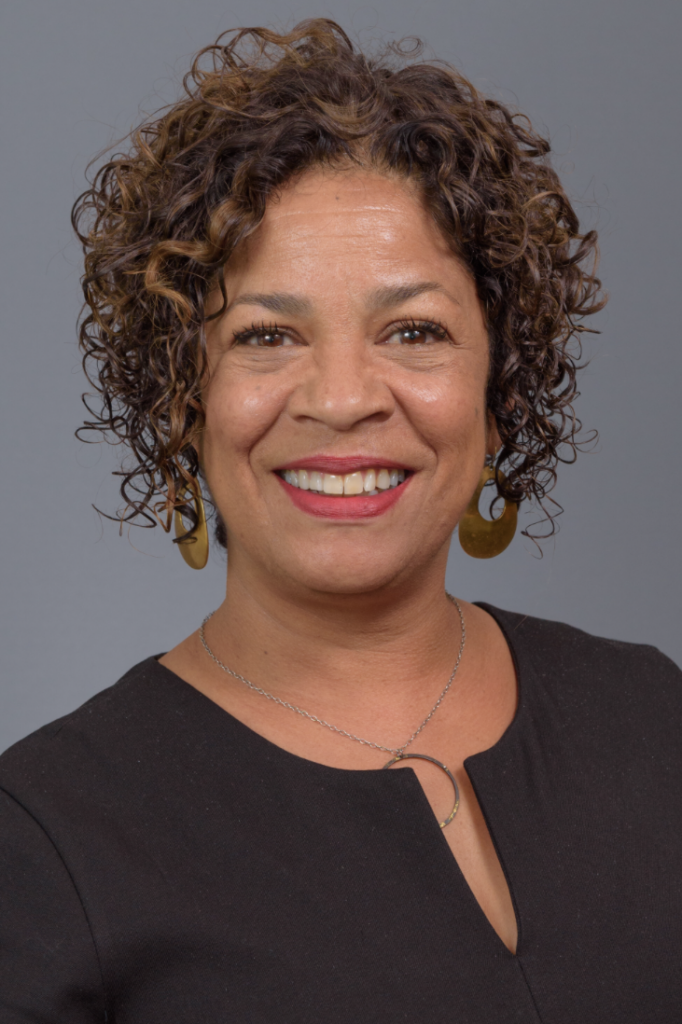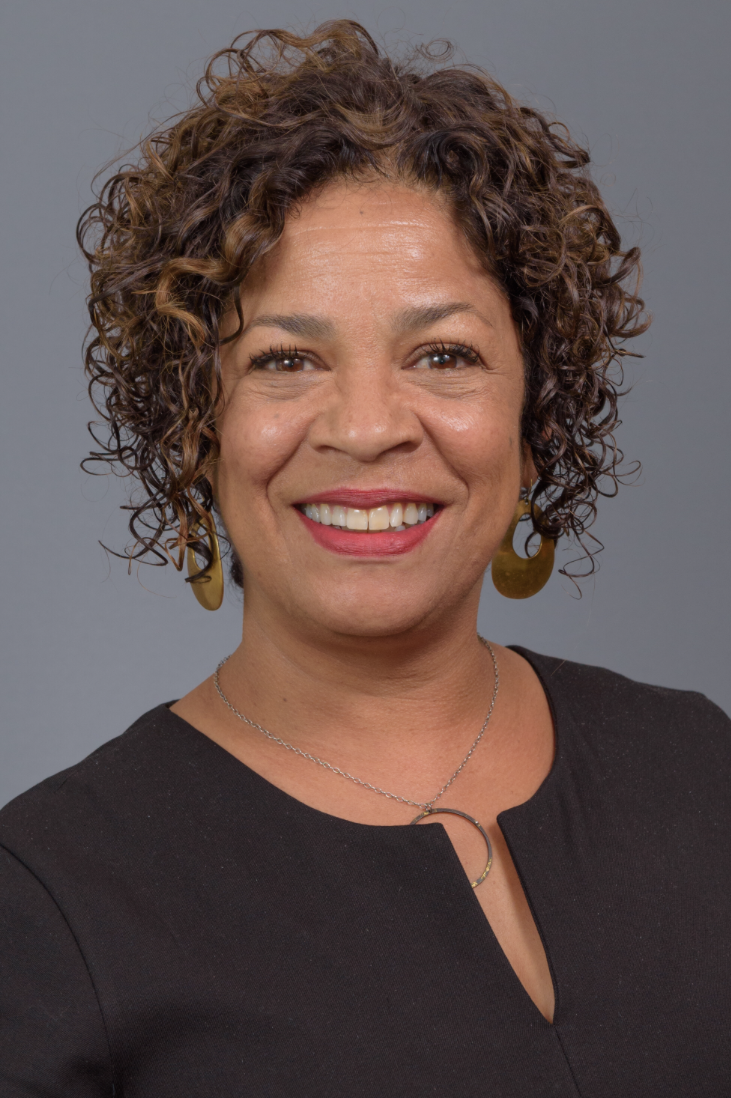 Q: Tell us about yourself and your career. How did you get into the field of sustainability? 
My maternal grandparents, like many Black people, migrated from the South to Portland to escape the effects of Jim Crow and for a job. My paternal grandmother, with my dad in tow, used her lottery winnings to emigrate from Panama.  
As a native-born Oregonian, I've long had an interest in what we are now calling "sustainability." Like many Black families, we cared deeply about natural resources, about recycling, turning off the lights when no one was in a room, minimizing what we put in the garbage, keeping the heat in or the cold out and purchasing locally and seasonally. Our interest in natural resource conservation had economic roots, not necessarily environmental roots. 
Historically the city of Portland did not serve Black residents for garbage service where my grandparents and many other Black families lived. And so, a Black neighbor and his son developed two garbage routes that served Black families in Albina. The garbage was picked up every other week, much like it is now, but this innovation came from Portland's Black community in response to the city's lack of service. Neighbors could put out one small grocery sized bag of garbage. The practice of reducing waste has long roots in my Black community. 
In 1995, by invitation of then Portland Parks Director Charles Jordan, I attended a lecture by the Philadelphia Horticultural Society on their program, "Philadelphia Green." Seeing the two lecturers, both people of color, leading this conversation about greening their city, and doing this work in low-income neighborhoods was transformational for me. Firstly, to hear from experts who were young people of color. Secondly, because the activities they described were all about creating capacity in low-income, diverse neighborhoods through urban gardening. To hear from people who looked like me in this field made a deep enough impression that I was inspired to study community development at Portland State University (PSU). From there, I went on to study for an MBA in Sustainable Business at Bainbridge Graduate Institute. 
Professionally, I have worked as a contractor for Energy Trust of Oregon, developing a green building program for the Home Builders Association; at the Cadmus Group, as a data analyst and evaluator of energy efficiency programs; and now at the City of Portland as the former program manager of the Sustainability at Work program, a program we decided to sunset because we were not serving diverse business owners. The racial uprising of 2020 following the murder of George Floyd, and COVID shutdowns made this a timely decision.  
I consider myself to be a survivor professionally. I am thriving in a system that was not designed for people who look like me to be successful. I enjoy the big challenges and problem solving around how we create a system that is better, stronger, more equitable and more resilient than the current system. I believe that when we work to have more cultural and racial diversity around the table, we'll have better outcomes for everyone.  
The public sector where I work for instance, still has challenges to overcome. According to a recent report by the City African American Network, the City of Portland has lost over 42% of its Black employees since 2019. We've lost even more Black employees since the report was published in March. I'm interested in learning why we have this problem in Portland. This problem is not isolated to public service. I'm guessing the bulk of the businesses the City of Portland certified as sustainable don't employ Black and brown employees in leadership positions either.  
Q: Could you describe your work in Oregon and the role sustainability plays?
To communities of color, the term "sustainability" is code for "there is no place for you." It's these communities who experience the impacts of climate change first. These are failures we haven't addressed in the environmental movement; what does sustainability mean? How does your community define sustainability? Do our definitions have a relationship? It's a classic example of problem solving in a bubble; a largely white, mainstream environmental bubble. We need to amplify the voices of the people who are being impacted, who experience the impacts of climate change first and take longer to recover. 
When I started as program manager of the Sustainability at Work program, I realized I was bringing a deeper understanding of sustainability that was broader than the program's focus. I questioned why we weren't doing more from the equity or "people" lens. Things like asking businesses where their dollars are being spent, understanding the longer a dollar circulates in Portland, the better it is for our community; looking at pay differential between the top earner and the median income earner; looking at whether companies had employee wellness programs; and if companies hired people of color, do/did those people of color hold decision making positions or had pathways in which to do so. These are conversations and activities companies can engage in beyond just recycling paper under their desks or encouraging employees to bring their own durable water container.  
Sustainability is a three-legged stool: people, planet, profit. The Sustainability at Work program model was exclusive; it was not serving business owners of color; it was focused on the "planet" piece and steeped in a mainstream, white environmentalist view of sustainability, rather than on the people side of sustainability. To try and solve these issues, I pushed our program to focus on the human side, and the impacts of climate change on poor people and people of color. 
After George Floyd was murdered, I think companies recognized that now is the time to do things differently. Companies want different, more just outcomes. And we won't slow climate change unless we get this right.  
Q: What are the biggest challenges you've faced in advancing sustainability efforts in your field? 
From the perspective of my current job and being a Black woman in the workplace, one of the things I think about is how hated Black people are. I've had lots of jobs in Portland —not because I've wanted to change jobs necessarily, but simply because it's difficult to show up Black, perfectly capable and experienced in driving change. Change is uncomfortable for everyone, and yet getting comfortable with discomfort will be a key skill in this hotter world with the big issues we need to address.  
Q: What changes have you seen, or do you expect to see, in your industry as a result of the COVID-19 pandemic?  
You've seen in the news that many American workers don't want to go back to their workplaces. As an introvert that loves working from home, I couldn't agree more. I miss my coworkers, but I think working from home allows you to avoid some of those microaggressions like having your hair touched or getting comments on your big earrings.  
This time is also providing an opportunity for teams to learn and grow. The work is uncomfortable, but I think the hybrid work schedule can provide some comfort while having those conversations.  
Q: What excites you most about the future of your work?  
I'm excited that organizations are starting to listen to people of color. As an African American, who lives in the neighborhood I'm from, I feel like my value is finally being recognized at the end of my career. We have an amazing opportunity to learn from each other. I am learning from youth, refugees, people of color and the poor. Many of the people from other cultures come here with language skills that are far beyond what we are exposed to in the US. These people have incredible problem-solving skills that are never asked about on a job application. These are the kinds of people organizations should hire to solve the big problems. 
Q: What is your advice to women entering your field?   
Find a few mentors. It is nice to have a mentor in your organization and another mentor outside your organization. Just check in once a month or so. I now have several mentors and mentees. My second tip is to find a way to give back. If you think you have it bad, there's always someone who has it worse. It feels good and it's the right thing to do. 
Learn how to develop your voice and recognize its value. We've been acculturated to not be loud and aggressive but try it out! Say what's on your mind and trust your gut.