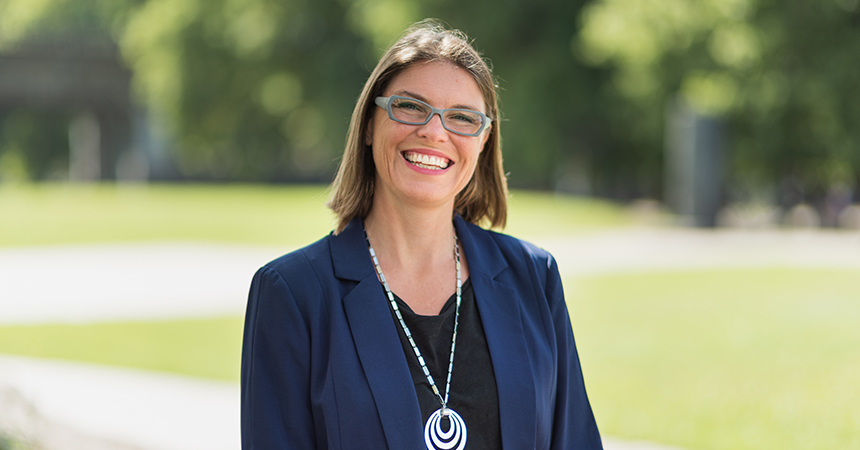 This is part of a series of blog posts amplifying community voices.
Jean von Bargen Root recently completed a year of research on removing barriers to net-zero commercial-industrial development as part of an Energy Trust NetZero Fellowship. But she's not stopping there. Because architecture inevitably creates identity and a sense of place through design, Jean's goal as a principal at MWA Architects is to bring equity and sustainability to her craft by immersing herself in the communities where her projects are built.
Q: How did you come to the field of architecture and your particular focus within it?
I come from a family of architects, engineers and contractors, so I knew for a long time that I wanted to work in the built environment. Taking an environmental series in college was life-changing in terms of how I would think of design going forward. It shifted, "This is the thing I made," into "What does this planet want to receive from us? What is it asking for, and what does it not want?"
I've always been fascinated by the changes humans can make on this Earth, for good or bad. It feels like we don't make enough conscientious choices. We try but don't follow through on the actual outcomes, whether it affects people, the planet, or resources. Health, wealth, welfare, and relationships with each other are incredible resources for manifesting planet health.
Q: What inspires you in your work?
I have a thirst for learning that's constant and pervasive. My entire career has been devoted to bringing excellent design to spaces and places that serve communities but don't historically get much attention, such as commercial-industrial infrastructure like fire stations and sewer systems. For all the resources it takes to build these spaces, the community paying for them should be able to see the value. I want to humanize these environments so people can enjoy and appreciate them.
Q: What role did your inspiration and motivation play in your Energy Trust Net Zero Fellowship?
A problem shared is a problem halved, and if you keep sharing it, it continues halving but doesn't completely go away. Commercial-industrial projects have been left out of the net-zero landscape, yet we can't truly get to net-zero if we leave out this massive chunk of the built environment.
Q: How did you go about your net-zero research on commercial-industrial spaces?
We looked at three regions of Oregon (Rogue Valley, Willamette Valley and High Desert). We considered the state of natural resources in each area and how people and cities could most responsibly use and preserve them and evolve with the changing climate when building projects. We talked to people in these places with knowledge of the state of local resources, codes and regulations around energy, and what kind of commercial-industrial projects are happening or are on the horizon. Then we used our findings to create a design guide for commercial-industrial buildings that outlines essential factors to consider.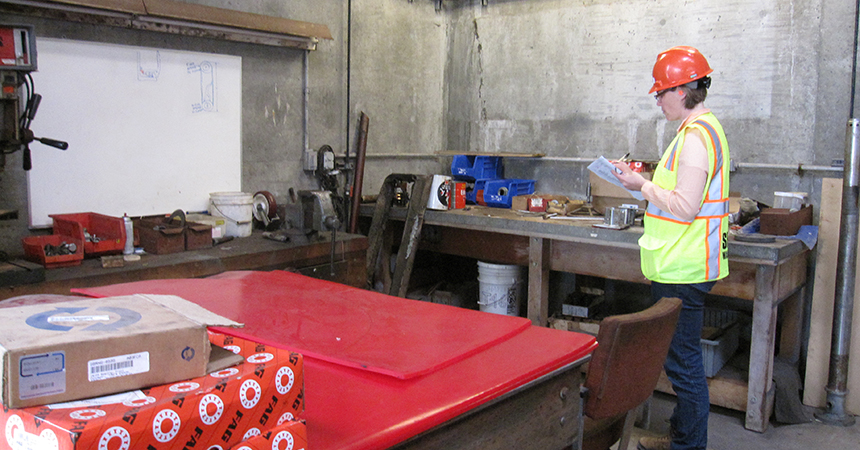 Q: What does climate and energy mean to you and the community you serve? 
I have projects across the west coast, and I've recognized a profound positive impact on the quality of design when someone works somewhere they feel invested in. I dive right into culture everywhere I work because we push ourselves the hardest when we can relate to a community and its relationships. I find ways to help folks invest in their communities and help them align their built environment with the planet's resources.
Q: What challenges have you faced in advancing sustainability efforts in your field?
Many communities don't have the luxury of a 10-year payback on sustainability features. They are just trying to keep infrastructure viable from day to day. They have to prioritize things like feeding kids at schools rather than putting solar panels on their roofs. I have a project right now where the client felt they couldn't afford net-zero infrastructure nor sell it to the community, so we started aiming for "net-zero ready" for a day when those funds might be available. Then we found out some of the federal funding for the project requires sustainability measures, so we're back to incorporating net-zero. If we weren't required to do it because of the grant, it would have been seen as taking away the functional needs of the community, when in fact, net-zero is a community-wide goal because we all need a healthy, sustainable planet.
Q: What do you see as a solution to this gap in resources?
As more money flows towards renewable resources, they will become more abundant and affordable—a real option for more communities. We can't get to a sustainable place unless we all get there, and it's encouraging to see more funding specifically for sustainable built environments.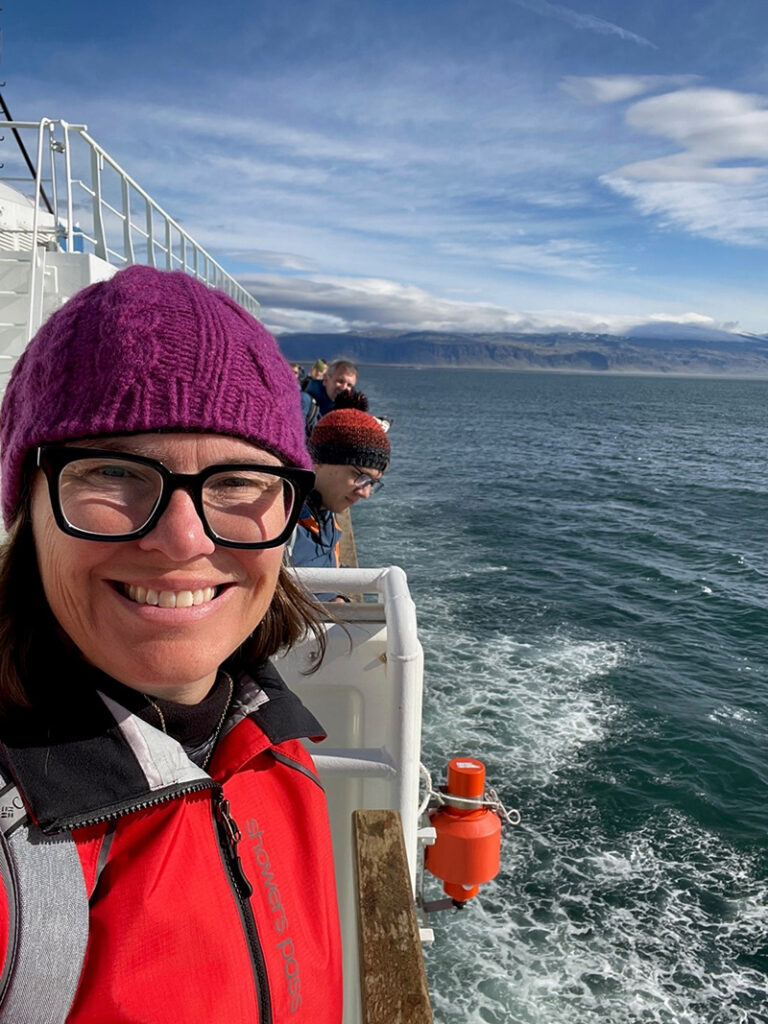 Q: What do you wish everyone knew about your field? 
A degree in architecture is a degree in problem-seeking. So many architects have become shoe designers, video game creators, environmental designers and urban planners.
Q: What is your advice women entering your field?  
You may have to do more than the other guy to be seen and heard, but you are enough. You are whole.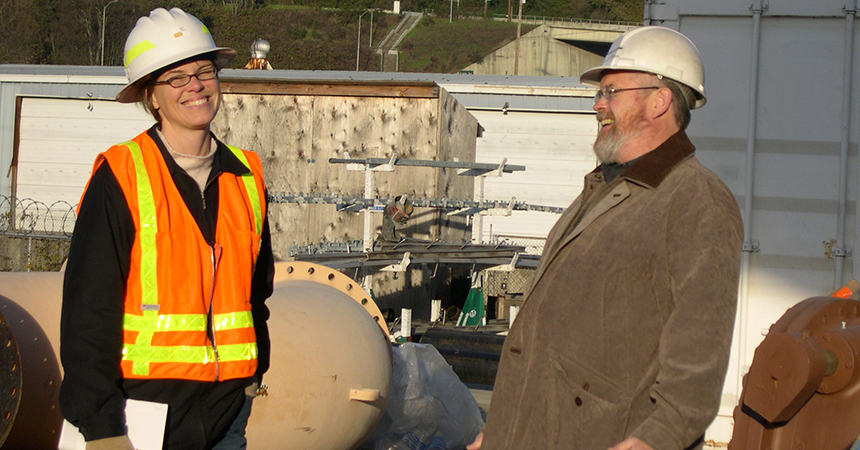 Jean will be presenting her commercial-industrial net-zero research at the following Energy Trust New Buildings Trainings events:
Virtual
When: Thursday, November 3, 2022, 12–1:30 p.m.
Register: https://register.gotowebinar.com/register/8605220428895417099
Medford in-person
When: Tuesday, November 8, 2022, 5–6:30 p.m.
Where: Holiday Inn Express Medford
1375 Center Dr., Medford, OR 97501
Register: https://www.eventbrite.com/e/removing-barriers-to-net-zero-commercial-industrial-development-medford-tickets-439243056807
Bend in-person
When: Thursday, November 10, 2022, 12–1:30 p.m.
Where: Environmental Center
16 NW Kansas Ave., Bend, OR 97703
Register: https://www.eventbrite.com/e/removing-barriers-to-net-zero-commercial-industrial-development-bend-tickets-440006179327