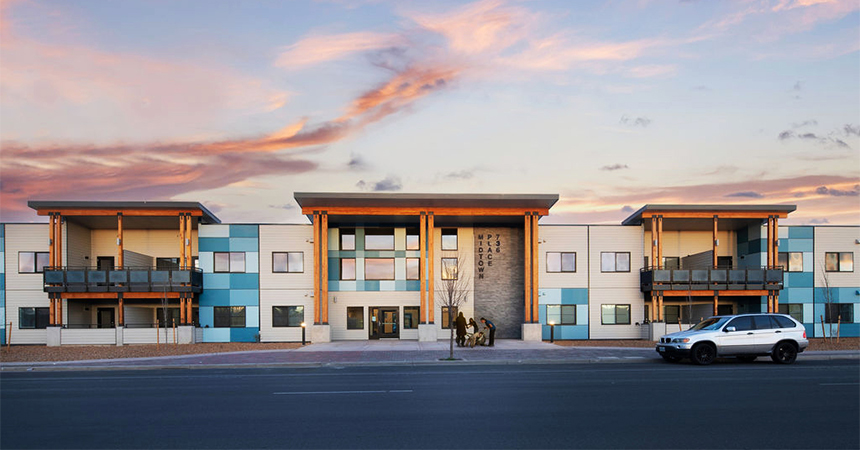 A beautiful new apartment community has Redmond, Oregon's midtown district bustling. Midtown Place offers affordable housing to families and workers who drive the area's economy, and features healthy, comfortable living spaces that prioritize energy efficiency and low utility costs.
The 47-unit property meets Earth Advantage criteria, and received funding and support from Oregon Housing and Community Services (OHCS) and Energy Trust of Oregon. Midtown Place has a warm, inviting feel with plenty of natural daylight, open floorplans, bike storage and other welcome amenities for active families.
"It shows that by building spaces that people want to be in, you can really change how a community interacts with the built environment," said Brianna Manfrass, associate principal, Pinnacle Architecture.
The City of Redmond provided the property at a discounted price with a low-interest urban renewal loan. Working directly with the city allowed Housing Works and Pinnacle Architecture to expedite permitting processes to quickly and efficiently create a space that benefits the entire community.
"We own these buildings for the long haul, so durability, operability and maintainability are key drivers. We want to create the best units for the most people," said Keith Wooden, real estate director for Housing Works, the project's developer.
Check out our case study to learn more about the design considerations that went into Midtown Place and its positive impact on the community.