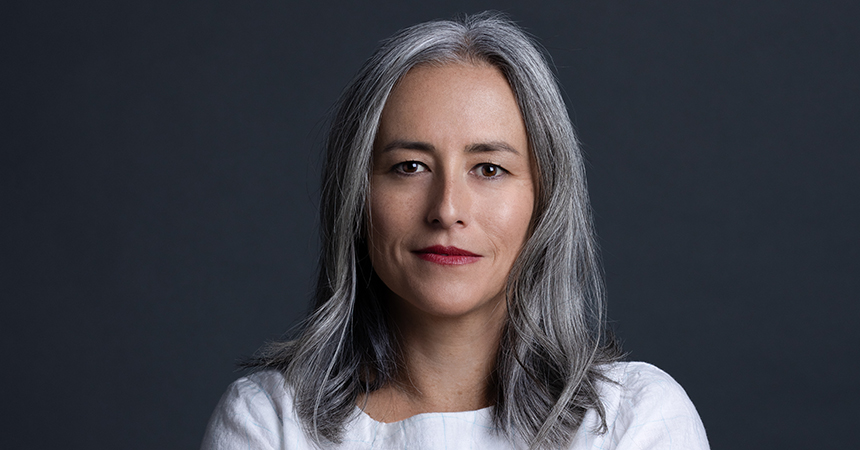 This is a part of a series of blog posts amplifying community voices.
Han-Mei Chiang is a project manager at Hoffman Construction, where she works with architects and contractors to create processes and projects that accomplish her clients' visions while complementing surrounding communities. As a Chinese American, her passion for assuring the fields of architecture and construction have a diverse pipeline of talent led her to join the board of the National Organization of Minority Architects (Portland Chapter), which supports outreach, community advocacy and professional development for architecture students and young people interested in the field.  
Q: How did you move from a career in architecture to construction?
I am a licensed architect, but I gravitated towards construction for a change of pace and to be hands-on in the creation of buildings. I love that I still get to collaborate with architects and speak a common language. This collaboration helps us preserve the bigger vision while also being flexible, which allows us to save money or be resourceful when challenges arise.
Q: How do sustainability and the natural environment factor into your work?
To do construction responsibly, you have to be a good steward to client goals and the community. We recycle and reuse materials whenever possible. We'll look at a job site and if it's a substantial distance from a major city where the labor is coming from, we'll propose a four-day work week (at 10 hours per day), so there's less impact on roads and the environment. We're also mindful of the impact of construction equipment—using scrubbers to cut down on exhaust fumes, for example.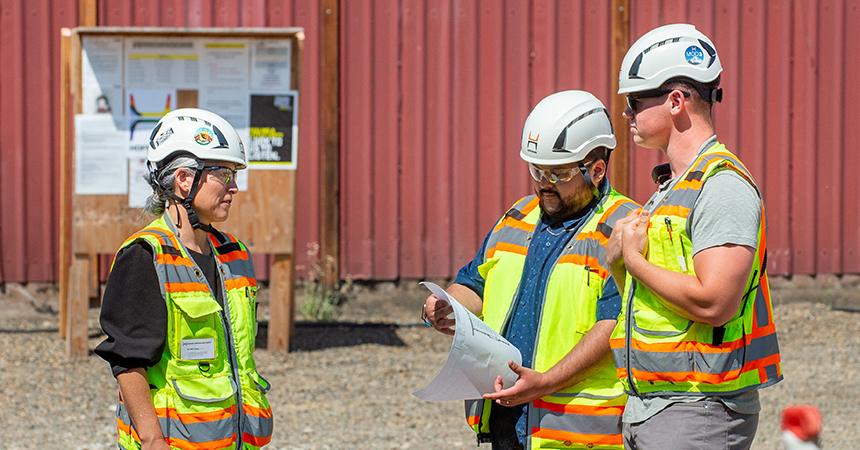 Q: In addition to sustainable, recycled lumber, are you seeing any other encouraging trends in construction?
Technology is rapidly changing, which can be a good thing. LED lights are now commonplace which means they aren't cost prohibitive and there are many options available. They save so much energy and don't create a lot of heat.
In terms of energy consumption in general, we model for low consumption and work with our trade partners to figure out the best way to waste less—whether it's how to lay out the drywall most efficiently, or cutting down on the lengths and bends of pipes.
Q: What challenges is your industry facing in advancing sustainability, and how are you addressing them?
The affordable housing crisis seems to be made up of an interconnected web of strings that need to be pulled in unison. With so many contributing factors, it's not an easy challenge to address. We're at a critical moment for getting leaders and policies to shift the tide.
As citizens, we can be part of that change, as a voice that advocates for the greater good, and for diverse points of view in that voice. I'm on the board of Portland's chapter of the National Organization of Minority Architects (NOMA PDX) where one of our goals is to get local architecture firms to set measurable goals around diversity, equity and inclusion in the workplace. Diversity in the fields of architecture and construction is an important part of making sure the built environment serves entire communities, not just subsets of it.
Q: Do you have advice for other women or people of color who are looking for a career path in commercial construction?
A lot of women left the trades during the pandemic—and before that, we made up only 10 percent of these industries. We need to support each other. Early in the pandemic, three women from Portland State University started NOMA PDX. Through their vision, energy and efforts, a lot of us in the field were able to help them get started. I leveraged my architecture license (they needed a certain number of licensed architects on the board), as did others. We're now in our second year with close to 60 members.
I also want people to be aware of the Architecture Foundation of Oregon, which has its own great programs for students. If a student is interested in architecture, there are several resources and activities that can be found on the AFO website, whether you live on the east side, west side or outside of Portland.
Q: How is NOMA PDX reaching out to students interested in architecture and design?
We just did our first in-person, two-day Project Pipeline Camp, which introduced 16 BIPOC students from middle schools across the city to architecture. They got to meet BIPOC professionals and hear what they do. We fundraised for the camp, so it was free to the students. In the future, we'd like to have a weeklong camp for even more students. We also have a social committee that puts on mentoring and networking events for our membership, including architecture students. Eventually, we'd like to create a student chapter for NOMA in Oregon.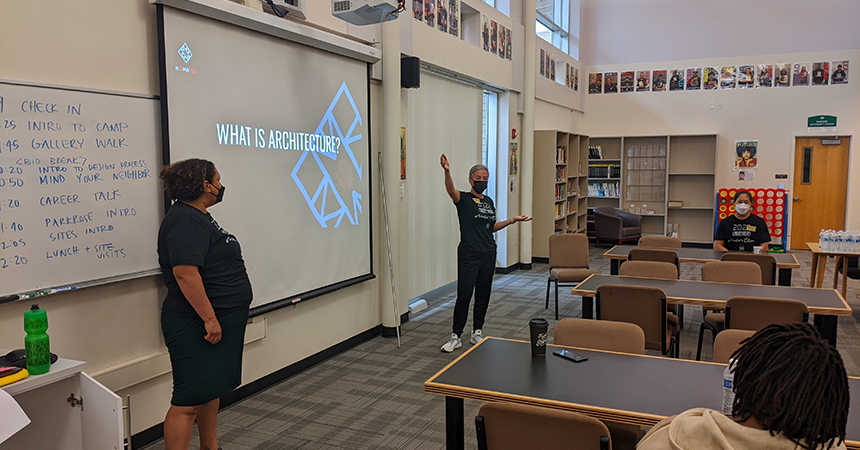 Q: If you had unlimited resources, what is the one thing you would focus on that you may not currently be able to?
I would continue to support a diverse pipeline of talent, and without budget constraints, I would put a ton of focus on creating buildings that last and create zero waste. That would include increasing the use of local materials in projects, as well as thinking further than 50 or 100 years down the road in the life of a building.