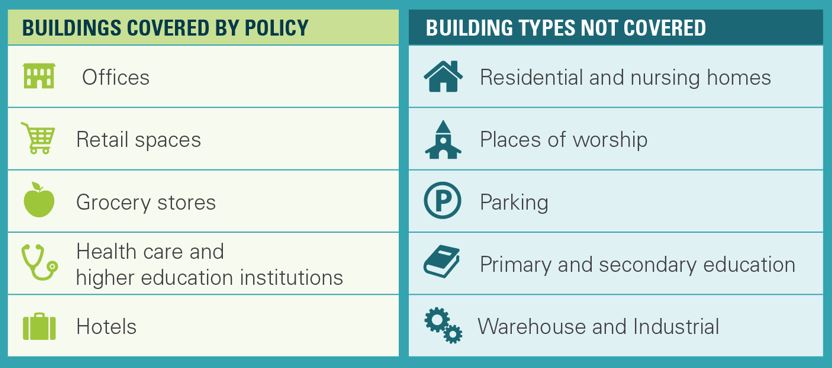 Beginning this year, all owners of commercial buildings 20,000 square feet and larger are required by the City of Portland to track energy use with the ENERGY STAR® Portfolio Manager® web tool, and report energy performance information to the City of Portland by April 22, 2017, and on an annual basis going forward.
Approximately 1,000 buildings are affected by the policy, which was passed in 2015 by Portland City Council to reduce energy costs, improve efficiency and meet goals in the city's Climate Action Plan. Residential properties, nursing homes, places of worship, parking structures, K-12 schools, industrial facilities and warehouses are excluded from the reporting requirement.
Building performance data will be made public to provide current and prospective tenants with another factor to use in evaluating properties for lease and to motivate owners to do even more to save energy.
"Energy performance benchmarking provides highly valuable data and is easy to do," said Alex Novie, senior project manager, Energy Trust of Oregon. "There is no direct cost to use ENERGY STAR Portfolio Manager or comply with the City of Portland's reporting policy. It is really about helping owners, facility managers, and tenants understand their building's energy use and identify opportunities that can save energy."
Owners of buildings 50,000 square feet and larger began reporting last year, and will continue to update their energy performance information annually. Many of these building owners have found benchmarking to be highly valuable for reporting the results of recently completed energy-efficiency upgrades.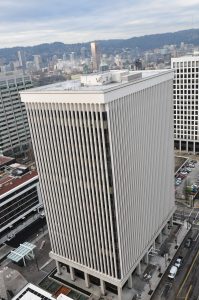 As part of the sustainability-focused Lloyd Ecodistrict neighborhood, the Lloyd 700 building management team worked with Energy Trust and BetterBricks, a commercial resource of the Northwest Energy Efficiency Alliance (NEEA) to complete a whole-building, deep energy-efficiency retrofit. The Lloyd 700 building reduced its energy use by 32 percent and increased its leasing rates from $23 to $30 per sq. ft. By using ENERGY STAR Portfolio Manager to track energy use, the building staff is better able to monitor and report on their energy saving results. To read more about the Lloyd 700 building's energy-efficiency projects, read the full case study on BetterBricks' website.
Resources to help building owners comply with the new policy and learn how to improve performance scores are available through Energy Trust, BetterBricks, the City of Portland and partner utilities.
More than 20 U.S. cities have adopted building energy reporting policies similar to Portland's and many are seeing positive results by way of energy reduction in commercial spaces. Energy Manager Today recently published an article with details on the success other cities throughout the country are having with benchmarking energy use in commercial buildings.