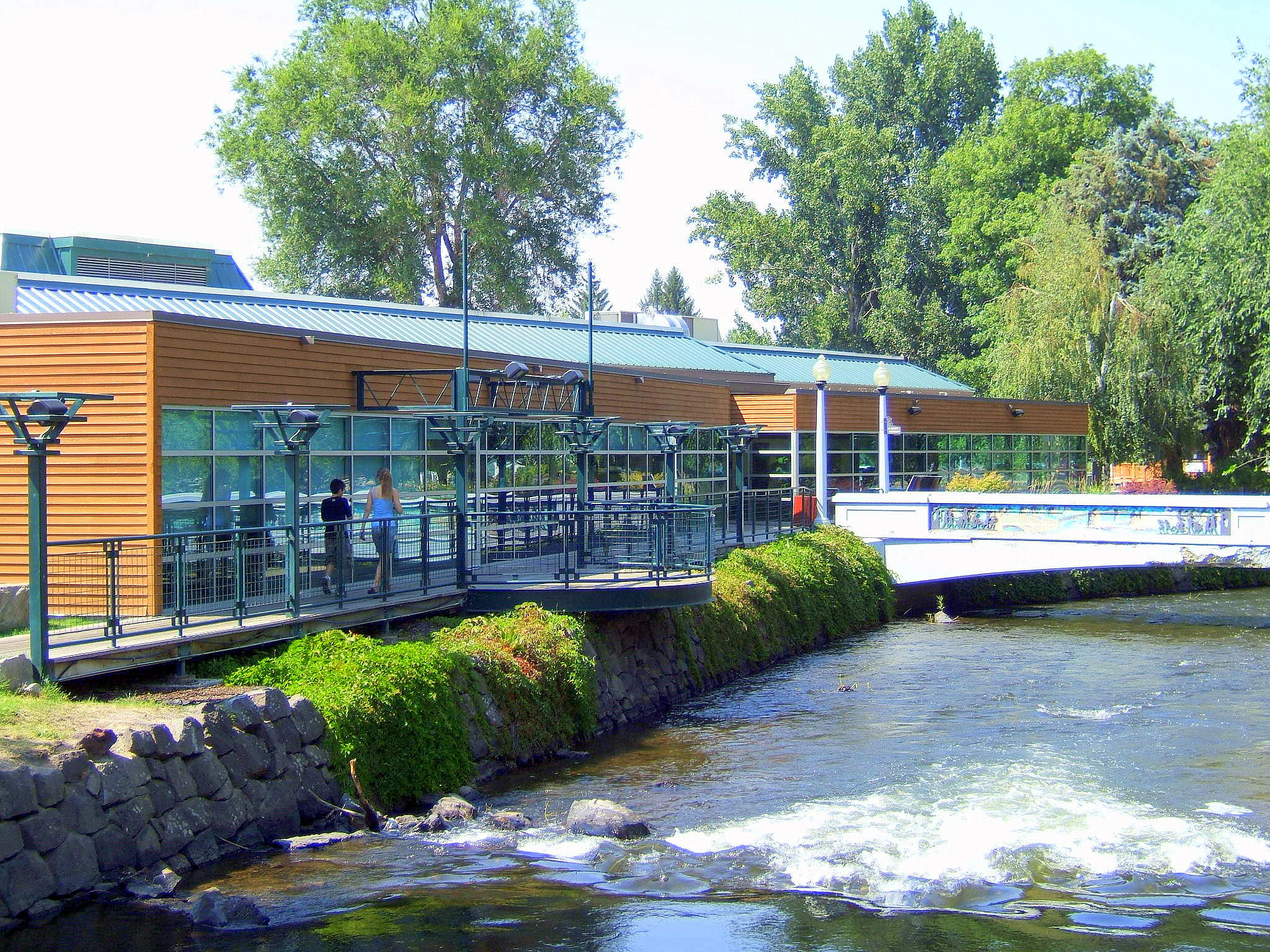 Ed Adamson, a facilities specialist with the Baker County Library, views the library as a valuable community resource that exemplifies sustainable energy practices for the entire county. With the library playing such an important role in the region, Adamson and his team are always looking for ways to improve the efficiency of the building and be responsible stewards of public resources.
The library, constructed in 1969, was remodeled in 2000, expanding the square footage of the building by about a third. One outcome of the renovation was a hybrid HVAC system with a combination of equipment from the 1960s and 2000s, presenting many operational challenges for Adamson and his team.
More recently, the pandemic highlighted the importance of a building's indoor ventilation system and its ability to circulate air effectively. Once Adamson noticed that the library's dual system was affecting ventilation performance, he discovered that the controls were incompatible with the current equipment. The entire HVAC system needed upgraded controls to improve efficiency and ensure safe indoor air quality for visitors and staff. Adamson worked with Energy Trust of Oregon to confirm his findings and learned that the controls replacement project was eligible for Energy Trust cash incentives. "The upgrades enabled us to have direct dynamic control, which we'd never had before," he said.
Investing in new controls allowed the library to replace other ventilation system components that were not compatible with the old pneumatic controls. These upgrades helped the library meet the ventilation requirements necessary to re-open safely. "I had several patrons shake my hand to tell us how happy they were that the library was back online, and they felt safe inside the library because of everything we did," said Adamson.
The controller upgrades helped the library play an even bigger role in supporting the community. "The library is now advertised as a cooling center so that people can spend time here out of the heat when we're at triple-digit temperatures," said Adamson. During the recent summer heatwaves, the building was able to maintain 70-to-73-degree temperatures without increasing energy usage. "The new controls adjust air filtration and circulation based on outside air factors, which has helped our resiliency going forward."
Adamson is proud of the district's work and believes they can model how energy-efficiency can benefit everyone. "It's good that we lead by example. We need to sell energy efficiency to our communities," he said. "The more we reduce our overhead, the more we can repurpose funds back to programs and services that benefit the community."
For more information on existing building property upgrades, call 1.866.605.1676 or email existingbuildings@energytrust.org.