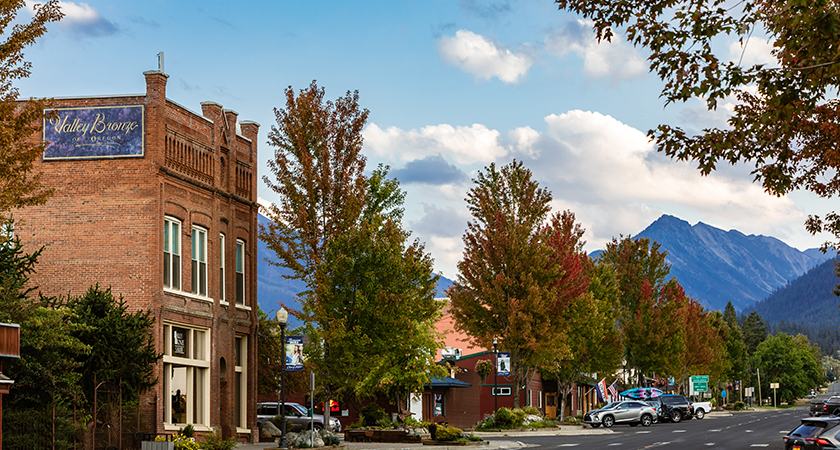 As Energy Trust enters its third decade of service to Oregon and Southwest Washington, it remains committed to the belief that clean, affordable energy can be transformational—for families, for businesses, for the economy and for communities.
Energy Trust has released its 2022 annual report, highlighting stories about innovation and community partnerships, along with results toward its strategic plan and diversity, equity and inclusion goals.
In 2022, Energy Trust worked with more than 45,000 businesses, customers and communities in Oregon and Southwest Washington to make energy investments that saved them $495 million on utility bills, freeing up money to support their goals.
These energy investments also kept 242,000 metric tons of carbon dioxide out of the atmosphere, creating a cleaner, healthier Oregon and supporting climate goals.
From helping fire-ravaged areas come back from devastation stronger or helping people stay safe in extreme heat, this work helps people live more sustainable and resilient lives.
Much of our success would not be possible without collaboration from partners who bring new ideas and perspectives and help deliver energy offers to communities that know and trust them. That's the case with an effort to support Black homeowners in Portland's historic Albina neighborhood—thanks to the expertise and resources of the nonprofit Community Energy Project with support from the City of Portland's Clean Energy Community Benefits Fund and Energy Trust.
That's also the case with energy planning initiatives Energy Trust is supporting at the local level, including in Hillsboro and Deschutes County, where residents and leaders are envisioning a pathway to a clean energy future.
With the help of Energy Trust incentives and support since 2002, participating customers have saved and generated 1,059 average megawatts of electricity and saved 93 million therms of natural gas—creating lasting benefits that enrich Oregon's economy, workforce and resilience for years to come.
In addition to this newly released report, Energy Trust provides a more detailed annual report to the Oregon Public Utility Commission on the organization's program activities, energy savings, renewable energy generation and financials.