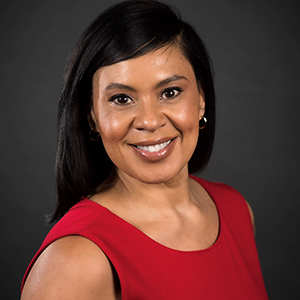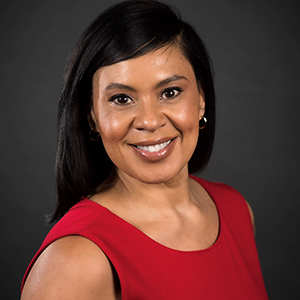 For Tracy Scott, becoming Energy Trust's director of energy programs earlier this year was an exciting opportunity to work with an organization she admires in a part of the country she loves.
But it also meant moving her family from Maryland to the Portland area in the midst of a pandemic.
"It was one of the hardest things I've ever done, quite frankly," she says with a laugh. "But we're here and very happy!"
Settled into her new home and four months into her new job, Scott says she is excited to hit the road and get to know communities across Oregon.
Here are three things to know about her.
She got into energy efficiency by way of construction management.
Scott was working in her native St. Louis for an energy performance contracting company that dealt with commercial construction. She first got interested in energy efficiency while visiting construction sites, where she got to see energy-saving upgrades up close.
She took a job with the local utility, which was starting residential, commercial and industrial efficiency programs.
"There was a tremendous learning curve going from energy performance contracting to the utility side, going from non-regulated to regulated and from commercial to residential and working inside a utility," she says.
She quickly found her footing, helping launch a multifamily program serving low-income customers that offered up to $3,000 worth of upgrades per unit. Working alongside housing authorities, Scott's program met its annual energy savings goal in its first six months.
"I can't underscore how rewarding it was. I spent a lot of time in the field connecting with those communities and low-income housing providers," she says. "These in-unit upgrades would not only reduce their energy bills but provide them more funds to directly serve their tenants."
She has a history with Energy Trust.
From there, Scott took a job with Lockheed Martin Distributed Energy, where she helped implement Energy Trust's Multifamily program. (Lockheed Martin Distributed Energy was acquired by TRC Companies in 2019.) There she got to know her predecessor, Peter West, and other Energy Trust staff.
"What I really liked about working with Energy Trust was it's a highly collaborative organization where the implementation contractor was seen as a partner and worked in lockstep, from planning to measure development to marketing and program management," she says.
When West announced his retirement this spring, the director of energy programs position opened up. In applying, Scott says she was particularly interested in using her community engagement experience—along with outreach to low-income residents, she worked with racially diverse communities in St. Louis to better connect with customers—to help Energy Trust reach underserved communities.
She's looking forward to logging some "windshield time."
Going back to her days visiting construction sites across the Midwest and South, Scott got used to logging "windshield time"—if it was within five hours, she was there.
She says that face-to-face contact is essential.
"How can you design solutions for anyone without being there, having a conversation, finding an avenue where their needs and your service intersect?" she says. "That's the only way to connect with people, to know where they are  and understand their stories."
Here in Oregon, Scott is looking forward to hitting the road as soon as it's safe to do so.
"I would like to be out there connected physically, getting out to communities and meeting people—I'm really excited about that."