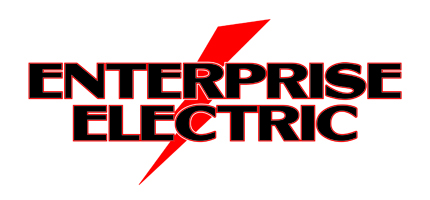 Enterprise Electric is a full-service residential and commercial contractor specializing in lighting and solar, a family owned business since 1970 and an Energy Trust trade ally contractor since 2008. "We became a trade ally because we were able to pick up extra lighting retrofit projects and help customers save money with the help of Energy Trust incentives," said Jared Hillock, manager. With a staff of five, the trade ally serves Enterprise and towns throughout northeast Oregon. The business completes about 10 Energy Trust projects per year, mostly commercial lighting and solar electric installations.
Hillock said, "We are really diversified and do a lot of service work, while also focusing on larger projects." In 2010, Enterprise Electric installed a 46.3-kilowatt solar electric system at the Wallowa County Fairgrounds. The project was funded from tax credits, Energy Trust incentives and a Pacific Power Blue Sky Grant. Hillock wrote and submitted the grant application and coordinated the applications for the tax credits and Energy Trust incentive. Following the fairgrounds project, Enterprise Electric completed solar projects at the Wallowa Memorial Hospital and the City of Wallowa's wastewater treatment facility.
The incentives are very helpful in bringing in customers and projects, especially solar, continued Hillock. "They are always happy when they learn about the available incentives and savings on the project cost," he said.
Find out more about Enterprise Electric.