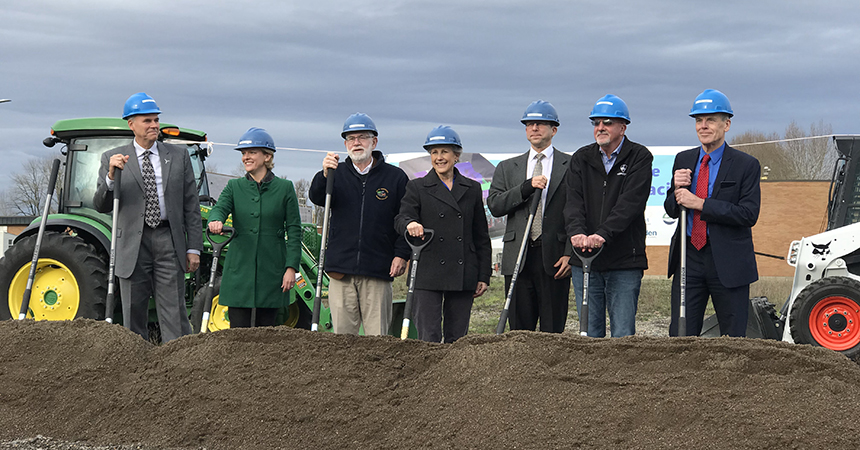 Left to right: Bill Nicholson, PGE; Janine Benner, Oregon Department of Energy; Chuck Bennett, mayor of Salem; Cathy Clark, mayor of Keizer; Peter West, Energy Trust of Oregon; Representative Bill Post HD 25; and Richard Whitman, Department of Environmental Quality.
This week, Energy Trust of Oregon joined the City of Salem to celebrate the groundbreaking of its new cogeneration system at Willow Lake Wastewater Treatment Plant. A cogeneration system creates clean, renewable energy from the byproducts of wastewater treatment, helping offset the energy required to process wastewater for the cities of Salem, Turner and Keizer—up to 200 million gallons per day.
After more than 50 years of operation, the city's existing cogeneration system is nearing the end of its useful life. Incentives provided to the city by both Energy Trust and Portland General Electric help upgrade aging infrastructure with a more efficient and larger operating system, an improved gas treatment system allowing for cleaner emissions, and a new cogeneration building that can accommodate future growth. Once complete, the upgraded cogeneration facility will supply nearly one-half of the total power needs at the wastewater treatment plant and will save the city approximately $300,000 each year.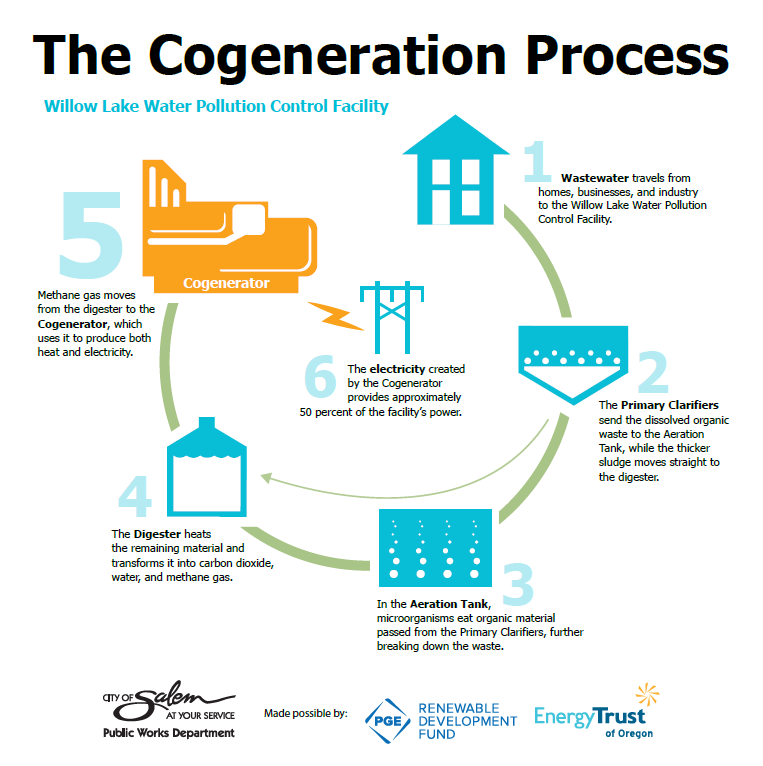 Image credit: City of Salem
As an innovative water resource recovery facility, Willow Lake is breaking new ground in more ways than one. Wastewater treatment is a vital municipal function, and significant energy is required to process a city's waste. On average, a city's electrical power cost for wastewater treatment can consume 25 percent or more of the entire city's electrical bill. By upgrading their design and processing capacity, many water resource recovery facilities are tapping Energy Trust's incentives and technical services to steward precious water resources, produce clean energy and lower costs for ratepayers.
We're proud to have been a part of making this project a reality. To find out more about Energy Trust's incentives and support for generating clean energy from biopower, visit: https://www.energytrust.org/incentives/renewable-energy-biopower/.